Placon acquires injection molder; launches new rPET thermoformed packaging
Placon acquires injection molder; launches new rPET thermoformed packaging
Earlier this month, thermoforming packaging manufacturer Placon announced it had completed the acquisition of injection molder Plastic Packaging Corp.Plastic Packaging Corp. is a family-owned manufacturer known for its injection molded polyethylene and polypropylene containers, cups, tubs, pails and lids as well as its advanced decorating services for hot to frozen foods in the foodservice and food processing industries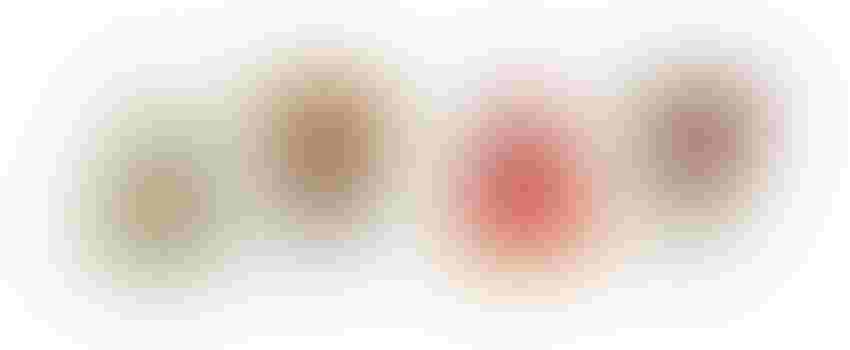 Earlier this month, thermoforming packaging manufacturer Placon announced it had completed the acquisition of injection molder Plastic Packaging Corp.
Plastic Packaging Corp. is a family-owned manufacturer known for its injection molded polyethylene and polypropylene containers, cups, tubs, pails and lids as well as its advanced decorating services for hot to frozen foods in the foodservice and food processing industries
Placon offers both custom and stock lines of thermoformed food containers in polypropylene and recycled PET (rPET) materials. The company currently runs up to 100 percent post-consumer recycled EcoStar brand material from bottles and thermoforms in its PET food packaging lines, an area where the company sees future opportunity in expanding the company's sustainability solutions to PPC's current and future product lines. 
"Acquisitions are an important part of our long-term growth plans," stated Dan Mohs, CEO of Placon. "Many of our customers use both thermoformed and injection molded packaging. By integrating these technologies, we will broaden our food packaging portfolio and provide our customers with more options and greater value."
New packaging line
Recycled material, a tamper-evident design and package clarity were all taken into consideration in the design of Placon's new Crystal Seal reFresh packaging line.
The reFresh product line features eight sizes and shapes that can be used in various configurations with multiple combinations of food.
The company says the primary goal of the line was designing the recycled PET containers in a way that maximized the structural integrity of the packaging while ensuring ribbing was kept to a bare minimum, creating a more "invisible" package that puts food freshness and presentation front and center.
The FDA food-grade, 100% recyclable line of plastic food containers includes portion-sized, multi-compartment packaging along with containers ideal for half sandwiches, hoagies and pre-packaged fresh meals. The clear containers are manufactured from curbside collected plastic bottles and thermoforms containing up to 100 percent post-consumer content.
"Every reFresh package is made with our EcoStar PET which contains high clarity, recycled plastic that we purchase in bales at our recycling facility, then wash and recycle into new packaging," said Jeff Lucash, director of sales for Placon stock products. "The containers are tamper-evident which helps assure consumers the package hasn't been tampered with, and after use, the food containers can simply be tossed into recycling bins to be sorted, washed and reused again and again." 
Sign up for the PlasticsToday NewsFeed newsletter.
You May Also Like
---