Solvay Proves Concept for PVDC Recycling Process
Solvay Proves Concept for PVDC Recycling Process
The recycled polymer exhibits strong barrier properties, opening the door to more sustainable, circular PVDC packaging applications for food and other products.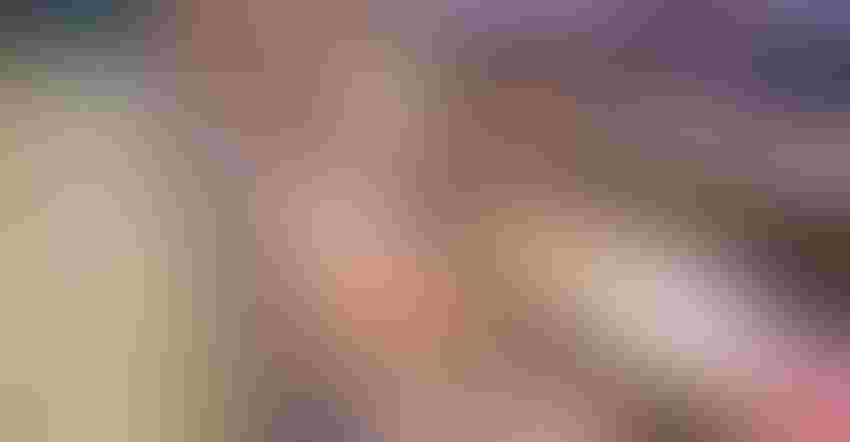 Global science company Solvay, headquartered in Belgium, has completed a proof of concept for recycling post-industrial polyvinylidene chloride (PVDC). The recycling process maintains the polymer's barrier characteristics, a key concern for companies desiring a circular solution for their PVDC packaging waste.
PVDC is used worldwide in multilayer barrier packaging. Markets include fresh meat packaging and other food products, beverage, and healthcare where PVDC provides a strong barrier against water vapor, oxygen, and odors/aromas. In Solvay's proof of concept, the company demonstrated the possibility of recycling Ixan PVDC bioriented film from a post-industrial, food-packaging waste source without compromising the polymer's barrier performance.
"The proof of concept developed by our research team is a solution for PVDC packaging circularity. It shows there is a possibility to reintegrate the recycled polymer into future applications, meaning it can be re-used and re-blended with virgin materials — without losing or degrading its high-barrier properties," said Claire Guerrero, global marketing manager for packaging segment and sustainability at Solvay, in a prepared statement.
To follow up on the proof of concept, Solvay is encouraging other companies in the plastics industry to do their part toward making PVDC recycling a reality. Creating an infrastructure for collecting and separating packaging containing PVDC is particularly important.
"It goes without saying that setting a global PVDC recycling stream is a huge task, so we are therefore inviting our fellow companies to work alongside us to introduce a way to recycle PVDC across the globe. We all have a role to play in the plastic packaging recycling challenge, and Solvay is committed to playing its part," Guerrero added.
Sign up for the PlasticsToday NewsFeed newsletter.
You May Also Like
---