Sustainable Packaging Alternatives to PET
Sustainable Packaging Alternatives to PET
Is your organization looking for bioplastic alternatives to fossil fuel-based polymers? Consider the attributes of PHA and PEF.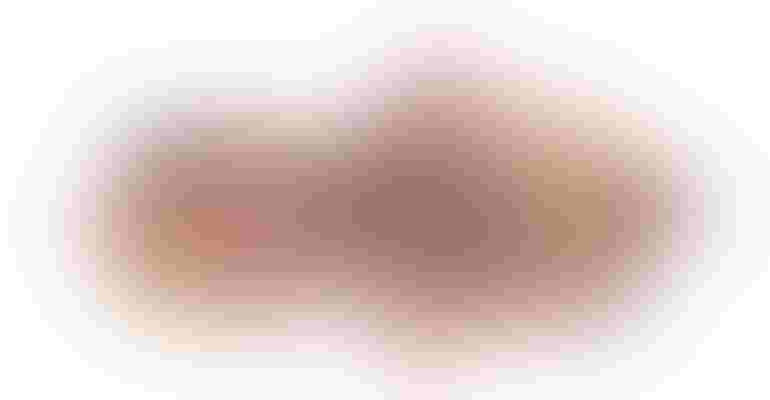 When the subject of sustainability and recycling comes up, the discussion focal point for packaging is frequently polyethylene terephthalate (PET).  The material is known for is robust recycling stream and ability to be reprocessed into rPET for subsequent generation usage.  However, with the demands for reduced carbon footprint continuing to grow in importance amidst significant concern about the availability of rPET, brand owners should also be considering an alternative to fossil-fuel-based plastics.
Polyhydroxyalkanoates (PHAs) and polyethylene furanoate (PEF) are two of those intriguing bioplastics. Each is made by completely different processes, but both can be biobased. PHA is biodegradable, while PEF can be recyclable. 
Here is a brief overview of both materials to help start the discussion within your organization.
PHA attributes
PHAs are polyesters that are biosynthesized by bacterial fermentation using a range of bioderived feedstocks. PHA technologies vary and include using diverse feedstocks including inexpensive plant oils such as those pressed from canola and soy seeds to raw biogas containing methane, carbon dioxide, and hydrogen sulfide, to recycled cooking oil.
Pros:
PHAs can be molded by typical plastics forming processes;

Rate of biodegradation can be modified by the resin producer;

New production capacity is being announced by suppliers.
Cons:
Production of PHA is currently limited;

PHAs will biodegrade, so applications are focused on products with known life cycles or products that will be protected from biodegradation triggers;

PHAs are not a traditional polymer and do not currently have their own recycle stream.
Ideal applications:
PHAs have a variety of applications including packaging film, injection molded and blow molded parts and plastic straws. Film, straws and plastic plates and cutlery are already commercial.
Obstacles to commercialization:
Finding the right applications and markets to promote the sustainable nature of PHAs;

Lack of a traditional recycling stream for PHAs at time when brands are committing to recycling and use of recycled material;

Material modifications may be required for specific applications.
Other considerations:
Collection and recycling are possible. NIR detection systems should be able to be trained to identify PHAs from other materials;

There are numerous tech companies in lab- and pilot-scale development for PHA technology.
PEF attributes
PEF is an aromatic polyester, like PET.  PEF can be produced by polycondensation of ethylene glycol and furandicarboxylic acid (FDCA), which can be bioderived from renewable feedstocks such as sugars. 
Pros:
Can be molded by typical plastics forming processes;

Can be processed similar to PET and has improved properties;

Increased oxygen and carbon dioxide barrier (6x to 10x) compared to PET;

Offers a higher glass transition temperature than PET providing improved heat resistance;

Has been shown to not be detrimental to PET recycling at low levels.
Cons:
Currently very limited commercial production;

PEF does not currently have its own recycle stream;

Pricing is not well known, but believed to be in line with barrier PET options.
Ideal applications:
Packaging requiring improved material properties over PET;

Carbonated soft drinks for extended shelf life;

Sparkling water for extended shelf life;

Oxygen-sensitive products such as beer, juices, coffee, baby food.
Obstacles to commercialization:
Finding the right product that can take advantage of the material property improvement and can justify the price premium for that property improvement;

Recycling concerns, but those can be alleviated with additional testing;

Limited production presently, but should be able to scale to meet demand;

NIR detection systems can be trained to identify PEF from other materials when 100% PEF bottles enter the market.
Other considerations:
Introduced many years ago, PEF was and is a sustainable material whose time should have come that's now poised to break through into packaging.
Author: Dan Durham is the director of technical client services at PTI. He has decades of experience in plastic packaging ranging from design to injection and blow molding processing.  His efforts focus on helping multinational brand owners successfully navigate packaging projects from concept to commercialization and supporting their sustainability goals. 
About PTI
PTI is recognized worldwide as a leading source for preform and package design, package development, rapid prototyping, preproduction prototyping, and material evaluation engineering for the plastic packaging industry.
Sign up for the PlasticsToday NewsFeed newsletter.
You May Also Like
---