BioAmber's new facility now ramping up to commercial scale
BioAmber's new facility now ramping up to commercial scale
Following the commissioning and opening at the beginning of August of BioAmber's joint venture with Mitsui & Co. Ltd in Sarnia (Ontario), BioAmber has now announced that the first shipments of its biobased succinic acid have now been made to customers. The Sarnia facility, said the company is "operating its manufacturing process at commercial scale, meeting a significant company milestone."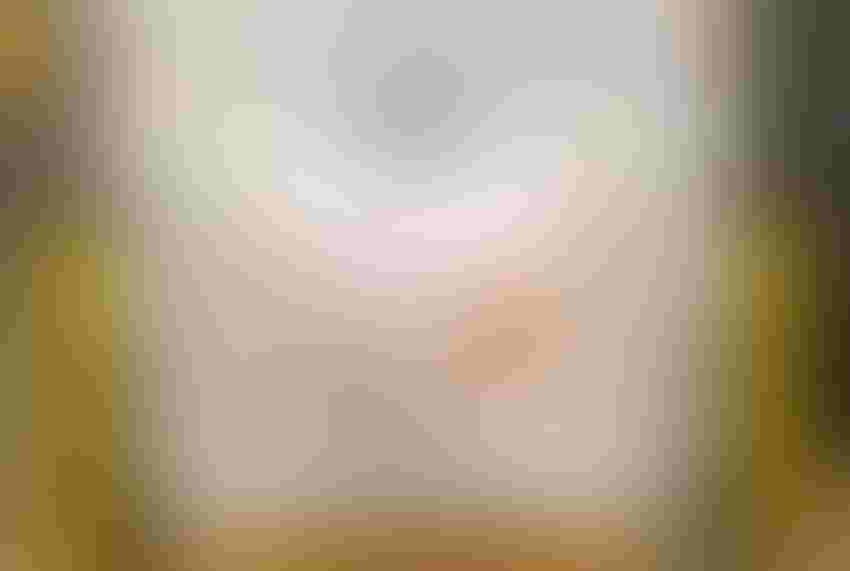 Following the commissioning and opening at the beginning of August of BioAmber's joint venture with Mitsui & Co. Ltd in Sarnia (Ontario), BioAmber has now announced that the first shipments of its biobased succinic acid have now been made to customers. The Sarnia facility, said the company is "operating its manufacturing process at commercial scale, meeting a significant company milestone."


At the Sarnia facility, succinic acid is produced via a fermentation process that makes use of a proprietary yeast, that BioAmber has licensed exclusively from Cargill. Although originally developed to produce lactic acid, the yeast was found to be able to ferment at a low pH and, contrary to other organisms that were experimented with, to tolerate high concentrations of succinic acid. BioAmber and Cargill collaborated closely on the development of this yeast technology, which is now, said BioAmber, performing better than the company had dared hope.

"The fermentation performance achieved is significantly above the initial targets set for 2015, and the yield and productivity levels already exceed the targets the plant was designed to hit longer term," said a spokesman. The bio-succinic acid being produced is of higher quality than the product previously produced in the demonstration plant located in France.

According to Fabrice Orecchioni, BioAmber's Chief Operations Officer, the operational ramp-up is ongoing and to date, the fermentation results have exceeded all expectation, offering the prospect of better operating margins than originally projected. Orecchioni: "We have a remarkable group of dedicated employees in the plant, supported by excellent engineers, and our decision to hire and train them well in advance of the startup is paying dividends. He added: "We are only a few weeks from commercial production and our yeast has already proven to be operationally robust and efficient, and our purification process is producing the high quality bio-succinic acid that we expected."

Initial volumes of the bio-succinic acid produced at Sarnia have shipped to customers so they can confirm the quality of the bio-succinic acid produced in the Sarnia plant. The Sarnia plant is expected to reach commercial operation later this month and to increase production volumes progressively to reach full capacity in 2017.

Beyond Sarnia, BioAmber is working to develop a new generation of BDO catalysts.

The company is planning to build a second world-scale plant in North America that will produce both 1,4-butanediol (BDO) and succinic acid. To that end, BioAmber has entered into a technology license with Johnson Matthey Davy Technologies. The licensing package will enable BioAmber to construct and operate a 100,000 ton per year capacity plant that uses bio-succinic acid as the feedstock to produce 70,000 tons of 1,4-butanediol (BDO) and 30,000 tons of tetrahydrofuran (THF). 

BioAmber has also secured the right to license the JM Davy technology for two additional BDO/THF plants. BioAmber will leverage its low cost bio-succinic acid technology and JM Davy's catalyst technology to produce cost competitive bio-based BDO and THF in a single catalytic step. BDO and THF are used to make engineering plastics, polyurethanes, biodegradable polyesters, spandex and other specialty chemicals.

By licensing JM Davy's proven BDO/THF technology, BioAmber eliminates the need to build and operate a demonstration plant, saving time and money. BioAmber has already signed take-or pay contracts for approximately 90% of the nameplate capacity of the second plant, which is expected to start up in late 2017 or early 2018.
Sign up for the PlasticsToday NewsFeed newsletter.
You May Also Like
---