Collaborative robots find sweet spot in plastics processing operations
Collaborative robots find sweet spot in plastics processing operations
Collaborative robotics pioneer Universal Robots (Odense, Denmark) sees tremendous value for cobots in numerous operations following the removal of a part from the mold.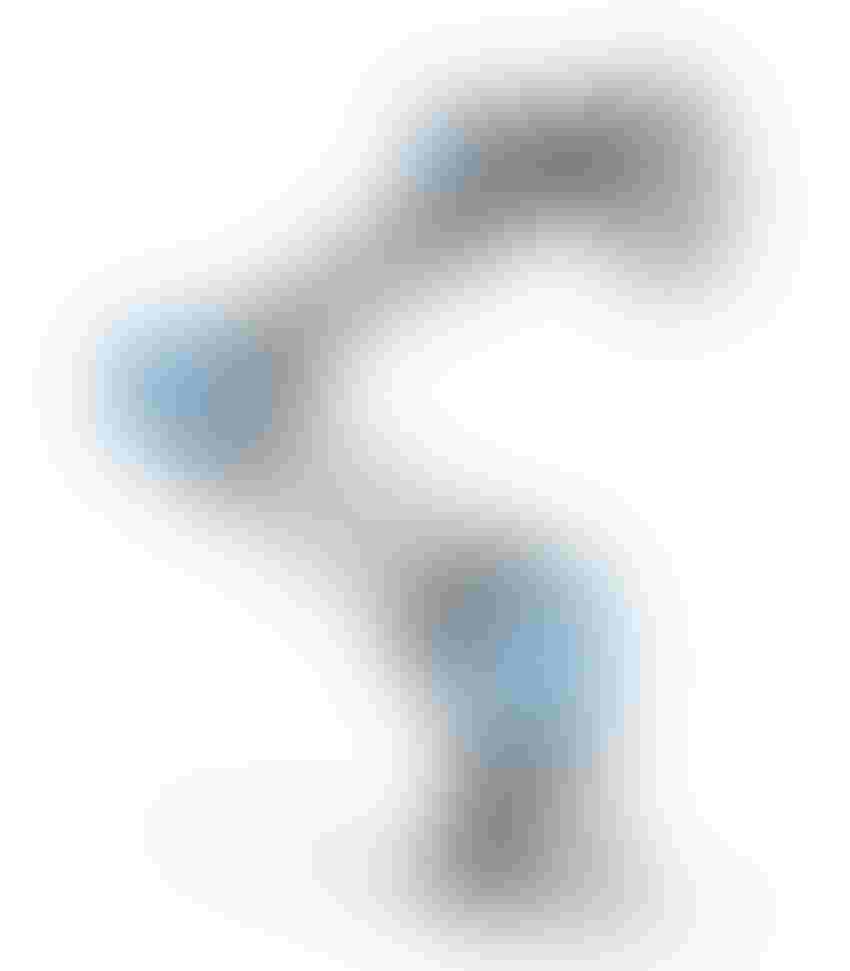 If you have a technology that combines a relative low cost of entry with a high return on investment, it's almost inevitable that you will see sales skyrocket. That's what is happening in the collaborative robotics space, which is projected to reach a compound annual growth rate of almost 60% through 2023, according to a report from Stratistics Market Research Consulting Pvt Ltd.
Founded in 2005, Universal Robots (UR; Odense, Denmark) is a pioneer in the development of collaborative robots that can work safely alongside humans in industrial environments. The cobots bring a number of benefits to plastics processing, according to UR, which amplified that message by returning to ATX East, co-located with PLASTEC East, in New York, NY, last week, and exhibiting earlier this year at NPE for the first time. First impressions of the massive plastics industry event in Orlando, FL, in May were clouded by the booth location, said Brian Dillman, Area Sales Manager covering eastern North America, who spoke with PlasticsToday from UR's ATX booth.
"The Universal Robots booth was in the south hall, tucked behind the Chinese pavilion, and our immediate reaction was, 'uh oh, no one's going to find us.'" If you know the geography of the Orange County Convention Center in Orlando, FL, the reaction is understandable. But plastics processors did find UR, and for one simple reason: The versatility, efficiency, ease of use and affordability of collaborative robots make them a perfect fit for plastics processing operations of all sizes.
Universal Robots introduced its line of e-Series cobots this month.
"There are lots of good robotics companies out there that produce machines to get parts out of molds," said Dillman, who has worked for some of those companies during his 20+ career in automation. "But, what happens to the part after it is removed from the mold? Eighty percent of the time, the part is put on a conveyor or dropped directly into a box. Then, someone picks up the box and takes it somewhere else, where an employee cuts off spurs, chamfers the part and so forth. Where we see value in plastics processing for our equipment is after the part has been removed from the mold," Dillman told PlasticsToday.
As one example, Dillman cites a medical application that involves two molded halves of a shell. "The picker takes it out of the mold and drops it on a conveyor. It's picked up by a cobot, which holds it in front of a pincer that cuts off the gates. The part is transferred to an operator, who does some simple chamfering to take off the edges, performs a quick visual inspection, folds it in paper and puts it in a box," explained Dillman. "You've eliminated a couple of steps, and the part is ready to go out the door." There are countless applications where collaborative robotics can help to reduce the number of times a part is touched, added Dillman.
Cobots can also squeeze into tight spaces, such as the aisles in-between injection molding machines, that are off limits to conventional automation, and they are portable, noted Dillman.
While much has been written about the impact of automation on jobs—and there are two sides to that debate—Dillman shared an anecdote about how cobots are helping to solve one hiring challenge that employers often face. "A manufacturer in Buffalo told me his experience, which is all too familiar in the industry based on my conversations in the field and at trade shows. He told me that at least 30 to 40% of job applicants he sees can't pass the drug test. 'Then, there's the question of whether or not they will stay for training,' the manufacturer said. 'I have had guys walk off the job before the lunch break on their first day. If they stay for the training and pick up their first pay check, the watershed moment is if they show up on the following Monday. If they do, I know I've got an employee.'" When he tells that story to other manufacturers, said Dilman, many of them nod in agreement.
On the opposite end of the employee spectrum, of course, is the skills gap. Solving that problem is beyond the scope of collaborative robotics, right? Not according to UR.
UR believes that cobots can play a vital role in bridging the skills gap, both by designing a user-friendly robot that can help fill the gap, but also by teaching people with no robotics experience how to quickly program and operate them and, thus, give employees access to more value-added jobs. Its UR Academy features nine interactive online modules where users can learn the basics of robot programming and set-up, and it's available for free.
"This is a long-term investment for us," explained Esben Østergaard, Chief Technical Officer and co-founder of UR. "We want to raise robot literacy, and the reason for speeding up the entry of cobots is not only to optimize production here and now. We are facing a looming skills gap in the manufacturing industry that we need to bridge by all means possible. Facilitating knowledge creation and access to our robots is an important step in that direction," said Østergaard.
UR announced this month the introduction of its e-Series cobots, which includes technology advances that enable accelerated development for a broader array of applications, said the company. The control panel has been redesigned, and new programming and control software make deployment and programming easier than ever, regardless of application, according to UR. It is taking orders for the new cobots now for shipment beginning on Aug. 1, 2018.
Universal Robots sold its first UR5 cobots in 2008 in Denmark and Germany. Since then, it has established deep footprints in China and other locations around the world, and has operated a subsidiary in Garden City, NY, since 2012. It opened a repair center offering overnight delivery of spare parts in North America in 2017, and set up a regional office in Boston this year.
Universal Robots has received numerous awards and accolades over the years. Most recently, Østergaard was named this year's recipient of the Engelberger Robotics Award, which has been called the Nobel prize of robotics.
Sign up for the PlasticsToday NewsFeed newsletter.
You May Also Like
---