Hoffer Plastics' expertise conquers complex metal-to-plastic conversion
Hoffer Plastics' expertise conquers complex metal-to-plastic conversion
Opportunities for metal-to-plastic conversions continue to present themselves to molders and moldmakers across many industry segments. There are several reasons for this including the lightweighting of components, particularly in the transportation market due to the requirements to meet the new, more stringent CAFÉ standards.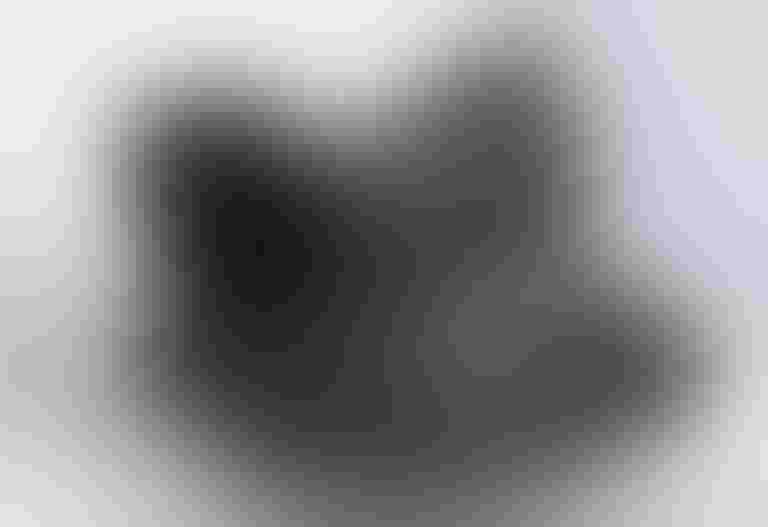 Opportunities for metal-to-plastic conversions continue to present themselves to molders and moldmakers across many industry segments. There are several reasons for this including the lightweighting of components, particularly in the transportation market due to the requirements to meet the new, more stringent CAFÉ standards. However, there are also other benefits to converting metal components to plastic for injection molding including the ability to combine numerous components into a single unit, thus eliminating secondary operations that might include welding, and reducing the total cost to manufacture. 
So it wasn't surprising when a long-time (30 years!) customer approached Hoffer Plastics, a custom injection molder and contract manufacturer known for its engineering expertise and extensive capabilities in plastics processing using state-of-the-art technologies, with a new project. In order to meet the new EPA emission standards in California, the customer would have to build a new carburetor for its small engine line of lawn mowers and other small lawn and garden equipment. This new carburetor required a much more complex design than the current small engine carburetors in order to meet the new stringent emission laws.
The customer was faced with two alternatives: one was to outsource the design and build of a completely new carburetor to a new supplier - which the customer did not want to do. The other alternative was to convert the company's current aluminum carburetor used on industrial applications to plastic, giving the company a more robust way to increase output, reduce costs, and provide for a more high-functioning part. Other molders approached by the OEM said it couldn't be done. But Hoffer said "Yes!" It could be done, and the project was kicked off and a laborious nine-month prototyping phase began, working hand-in-hand with the customer.
The challenge
Hoffer's engineering team began by assisting their customer with manufacturing considerations that would be required to successfully convert their current aluminum part to a robust engineered plastic component. While it may sound easy to convert a metal part to plastic, there are a number of complexities. The metal component does not always convert easily 'apples-to-apples' into a plastic component for several reasons. First, the metal carburetor's complex geometry was formerly created through a die casting process and then machined.
To injection mold the carburetor as a single component - a much different process than previously used - required a design that would accommodate injection molding. Design for manufacturability was the key to the successful transition from die casting to injection molding.
The collaboration
Collaboration between Hoffer and the customer was critical to redesigning a metal component to accommodate a molded plastic part. Hoffer's engineering team worked day-to-day with the customer and closely with a local mold manufacturing company to design and build the single-cavity prototype mold. This phase of the project required numerous iterations as engineering changes were required to resolve dimensional issues in order to get a functional mold and moldable part. Additionally, the molds had to be capable of molding this part repeatedly and consistently shot-after-shot, and produce 10 million units annually.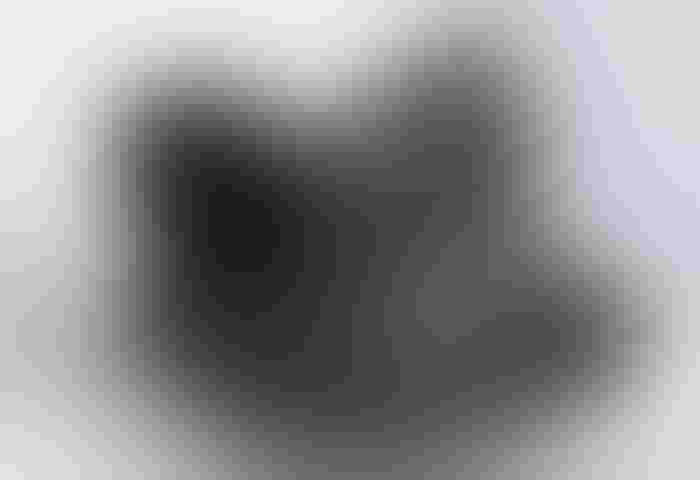 The mold design, development and in-depth testing were absolutely critical to accomplishing the customer's goal of a plastic carburetor. Considerations had to be given to critical design factors such as wall thickness, gating, material flow patterns and ejection. To assist with the evaluation of these factors, a Moldex3D analysis was performed to validate gate placement and ejection based on the geometry of the part and the material flow. Filling the part would be challenging because of the complex geometry which also required highly complex part ejection.
Another challenge was the "bowl contouring" which was critical to this project. "The concentricity and bowl diameters have to be held in manufacturing every day or every part we manufacture," said Steve Long, manufacturing support manager, adding that the carburetor has just shy of 500 dimensions, with several dozen of those being critical dimensions that require checking with a CMM that Hoffer purchased specifically for this project.  
Once the prototype mold was completed and the production mold design approved, the customer moved forward with a multi-million dollar investment in the automation required at their facility for the assembly of the engines' carburetors. The carburetor is one part of a very complex multi-part assembly.
The engineering resin chosen had to be chemical resistant and withstand high engine temperatures, so a gas-resistant resin was chosen for its ability to meet these requirements.
Carburetors from the prototype tool underwent Beta testing at the customer's manufacturing facility to ensure that the plastic carburetor was functionally sound and met performance specifications. When it passed, the customer gave the go-ahead on the two-cavity production tool. "Two-cavities were as many as our team felt comfortable putting into the mold to maintain the quality specifications, given the stringent quality specifications and high complexity level of the part," commented Charles Webster, product development engineer.
A two-cavity production tool was built, the first of multiple molds required to handle the annual part volumes the customer needed. Tooling challenges included the complex ejection system and a specially designed and built hot runner system that was needed due to the location of the gating - something that was extremely critical to filling the complex geometry of the part.
"We've had success in production quality as well as process capability due to utilizing in-mold transducers going with E-Dart technology," stated Rocky Brewer, director of manufacturing. "This is a highly specialized technique to monitor cavity pressure during the mold filling stage to ensure consistent repeatability of part dimensions."
Mold qualification and process validation took months to perform, and developing the optimal molding process required numerous rounds of sampling.
The successful result
The result of this extensive project was the successful development of an engineered thermoplastic carburetor that met - even exceeded - the customer's idea of what they thought was possible. The metal-to-plastic conversion means that the customer has a superior product that reduced costs while helping them to optimize their supply chain and meet the environmental requirements needed for the new regulations in California.
Hoffer Plastics has multiple production cells running to produce the carburetors, and to date has shipped over 8 million parts with zero defects (internal and external 0 PPM). Additionally, Hoffer was able to reduce tool maintenance from every 48 hours needed initially to every 400 hours currently. "We are best in class in maintaining tools," commented Brewer. "Preventative and predictive maintenance are performed when the tool is pulled, thus minimizing downtime and maximizing production."
Commenting on the success of the project, Steve Long, manufacturing manager, stated, "The collaborative efforts between all the stakeholders along with a combination of tooling, molding, and quality expertise at Hoffer sets us apart from the average molder. Our job is really about helping our customers develop innovative solutions and making them - and their products - successful."
Sign up for the PlasticsToday NewsFeed newsletter.
You May Also Like
---