Lightweighting options for heavy trucks
Lightweighting options for heavy trucks
An increased industry emphasis on fuel efficiency, safety and operator comfort are accelerating the drive for heavy truck OEMs and their tier suppliers to discover new solutions for lightweighting, better ergonomics, styling, and sustainability.
An increased industry emphasis on fuel efficiency, safety and operator comfort are accelerating the drive for heavy truck OEMs and their tier suppliers to discover new solutions for lightweighting, better ergonomics, styling, and sustainability. At the recent Mid-America Trucking Show in Louisville, KY, Sabic's Innovative Plastics business (Pittsfield, MA) showcased the ways material technology, processing technology, and design technology can help the heavy truck industry achieve lighter weight, more sustainable heavy duty trucks. Today, heavy trucks consume 17% of the oil used in the U.S. transportation sector.
"The heavy truck industry is poised to recognize meaningful sustainability benefits from the use of lighter materials. We're excited to tell the story about the ways Sabic's injection-moldable engineering thermoplastics can help the industry reach its goals related to fuel economy, system cost savings, sustainability, or to develop a safer, more comfortable cabin for operators," Scott Fallon, senior director, global automotive, Innovative Plastics, commented. "Sabic recently unveiled the first application of PC glazing in rear fixed and roll-down side windows in a production automotive vehicle. We're eager to help translate best practices and innovative solutions like PC glazing to reduce weight across industries as a resource to help heavy truck OEMs and tiers save development time and costs," Fallon said.
With every 10% drop in truck weight reducing fuel use by 5-10%, visitors to Sabic's booth had a chance to explore options for weight reduction - without compromising safety - including large part molding as a replacement for traditional thermosets. Thermoplastic benefits are many: on average, they are about 30% lighter than thermosets; and because they are injection molded, there is the potential for the elimination of secondary operations such as painting, with the corollary reduction in volatile organic compounds (VOCs). In addition, thermoplastics are recyclable, whereas thermoset parts are not. A lightweight Volvo VN series roof fairing on display showed enhanced aerodynamics while still meeting performance and structural requirements.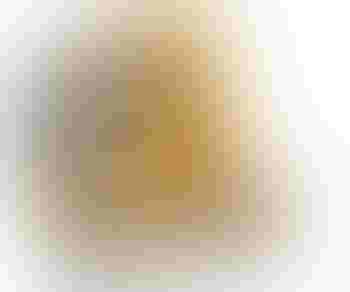 Trucks of the future will incorporate more plastic for lighweighting, comfort and safety.
Glass replacement also represents an opportunity for weight reduction. An automotive backlight prototype showed the benefits of this multi-layer system. At its core is Lexan polycarbonate resin, with additional layers of UV protection and Exatec coating, which provides glass-like abrasion resistance. The Exatec system can provide up to 50 percent weight reduction versus glass, with design freedom that enables unique styling and part integration according to Sabic. Additional potential benefits include increased safety when compared to glass and better thermal management.
Steel and other metals traditionally have been materials of choice for door panels, fenders, fairings, air deflectors, bumpers and grilles. One challenge to replacing metal has been finding materials that can provide required performance characteristics without sacrificing surface finish. Sabic's high modulus ductile (HMD) products can help to meet this challenge. Two automotive applications - a Cadillac CTS integrated liftgate spoiler and a Lincoln MKZ integrated rear decklid filler panel - demonstrated the ability of high performance thermoplastics such as HMD to provide excellent aesthetics, such as a painted Class A finish, with a steel-like look, fit and harmony while reducing mass up to 40 percent. Other benefits include ease of large part processability and assembly, and a low co-efficient of thermal expansion (CTE) to help create tight body gaps.
International Truck's grilles, also on display at the Sabic booth, used Cycoloy polycarbonate/acrylonitrile-butadiene-styrene (PC/ABS) resin to replace metal, reducing part weight, improving adhesion and reducing system costs. A prototype steering wheel also on display, developed with Lexan EXL resin, represents 40 percent weight savings with improved impact performance and fewer processing emissions than steering wheels made from die-cast magnesium.
With the safety of heavy truck operators and those who share the roads with them paramount, Sabic was also highlighting the ways composite structural supports for front end modules, door panel modules, upper arc door modules, roof fairing supports, A/B pillar supports and trim can meet strength and impact performance requirements while significantly reducing weight. Further, the increased design freedom afforded by these composite structural supports can help designers create increased living space and better cabin ergonomics, which can help operators to be more comfortable over the long haul, says Sabic.
Sign up for the PlasticsToday NewsFeed newsletter.
You May Also Like
---