Plant Tour: Touching a life every 7 seconds
Plant Tour: Touching a life every 7 seconds
The very idea of quality rises to a lofty new dimension at this medical equipment maker: It means saving someone's life.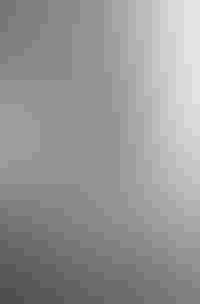 Craig Rinehardt, senior VP operations
The very idea of quality rises to a lofty new dimension at this medical equipment maker: It means saving someone's life.
When most people in a molding facility bring up a figure like 7 seconds, it generally refers to cycle time. At Caridian­BCT, the largest medical device manufacturer in Colorado, this number refers to something much broader than any of the work, molding included, that's done on the massive campus in this western suburb of Denver. A phrase commonly used and heard by employees is that "CaridianBCT touches a life every 7 seconds," and a card attached to every employee's ID badge shows a patient who received life-saving treatments on the company's devices. With a constant reminder that "what you do is why I am here," it is clear that employees take a great deal of pride in every step they take toward the company's vision "for better blood and better lives."


Above A recent shift of staff to a different building created more space for CaridianBCT's manufacturing operations, including a new 30,000-ft2 cleanroom. Top left Craig Rinehardt, senior VP operations, brings his experience from working at the American Red Cross to CaridianBCT's manufacturing operation.


CaridianBCT's origins date back to 1964, when founders Bob Collins and Ran Bellows established COBE Laboratories to develop custom heart-lung tubing packs, and the company evolved into a market leader in the blood component technology and medical specialty products industry. In 1990, previously publicly traded Swedish-based Gambro AB became the parent company. When the business became an independent U.S. corporation under private ownership, the name was changed to CaridianBCT. Worldwide revenues approach $500 million, and global operations in 32 countries employ approximately 2500 people.

Quality-centric and growing

We meet our tour guides – Craig Rinehardt, senior VP operations and Tarra Ryerson, manager of global corporate communications – at the entrance of one of two massive side-by-side manufacturing buildings. Rinehardt has been with CaridianBCT for the past 20 months, and his prior experience as the chief manufacturing director of the American Red Cross gave him the opportunity to work with CaridianBCT and its competitors.


At the last quarterly meeting, CaridianBCT employees received pictures that attach to their badges showing patients treated on the company's equipment – a constant reminder of the difference they make.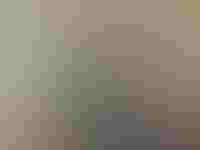 Laser-guided robots won't run you over if you get in their path, but they will beep until they can make the deliveries assigned by the MRP system.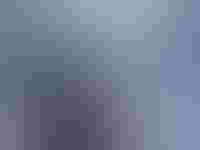 The cleanroom uses all Netstals for molding intricate cassettes, with two cells running side by side, each creating a cassette half.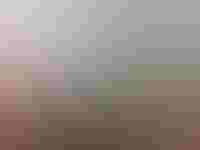 Robots remove the cassette halves and send them on to welding and testing.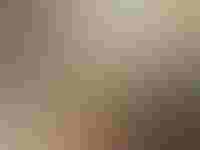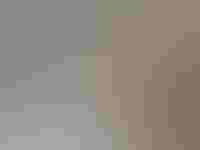 Above Since there's no room for error in the final product, which precisely handles a variety of blood components ... Below ... each molded cassette undergoes extensive pressure and leak testing.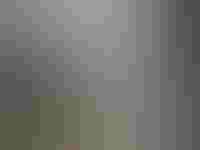 Workers on the cleanroom assembly lines not only perform their assembly task, but also check all previous assembly to ensure the products are flawless.


"Quality is paramount," says Rinehardt. "We strive for it in every product, and there is very little tolerance to not have it." This commitment to quality has paid off for CaridianBCT, which was named the 2008 Company of the Year by the ColoradoBioScience Assn. for its accomplishments in launching three major products, entering new emerging markets, and building its infrastructure in Colorado with more than 500 new hires in 2008.

The BCT part of the name refers to blood component technology, and as you can imagine, making products that are used in contact with blood components all around the globe must follow tight regulations, to say the least. When a platelet has five days of life, two of which are devoted to testing, the supply must remain fairly constant to meet the demand for the blood products. The medical industry isn't as affected by the economic downturn as many others are, so demand for the machines and tubing kits manufactured at CaridianBCT is still strong.

"CaridianBCT is very much concerned with the high degree of validation required with its suppliers, and the need to stay tied to the demand growth, especially with an aging population," says Rinehardt. A global supply chain group forecasts the demand for components and makes sure that it can count on getting approximately 100 million injection molded parts per year from its suppliers, who may potentially be affected by the downturn of other manufacturing markets.

MOM handles documentation

We start at the receiving area, where incoming parts and materials are inspected and then entered into the materials requirements planning (MRP) system. Here the automated storage system holds them until needed. We are told to watch out for the laser-guided robots that deliver containers of supplies to wherever they are needed when the electronic recall from the MRP shows a demand. They patiently wait and occasionally beep at anything obstructing their path until it has cleared, and if the robots aren't needed, they return to charging stations.

A tool that has helped to record information on any item manufactured at CaridianBCT is the paperless documentation system called MOM (Manufacturing Operation Methods). It's an automated standard operating procedure program, linked to the centralized documentation control department. It displays the most recent assembly instructions, notifies of most recent changes, and highlights training. This system has helped keep CaridianBCT from having a paperwork citation in about eight years.

Approximately 200 active molding tools are running at various suppliers, with production tooling and maintenance also outsourced, but there is an onsite machine shop for prototype tooling and R&D support. A recent move of employees to a different facility opened up a 30,000-ft2 cleanroom, which remains nearly empty awaiting arrival of assembly equipment for another product assembly line.

In-house injection molding is physically a small part of the manufacturing done in CaridianBCT's buildings, but it is an extremely important part, and is done to exacting standards. The spiral modeling used to improve the molded cassettes that direct blood component tubing through the machines involved a four- to five-year process to determine the best flow. Once the cassettes went into production and were automated, the five families of products could be molded with a 30-minute changeover, and the multiple automation lines brought the number of operators from eight to two.

Cassette molding takes place in the next building over, and a material handling system in a separate room delivers the dried PETG directly to four Netstal molding systems, which are arranged in two lines. Each line produces a cassette every 10 seconds. The parts are removed by Wittmann or Sepro robots before the Branson welders join the two halves and extensive leak and valve pressure tests are performed – all automated. The finished cassettes make their way back to the first building for the assembly process.

"Particulate control is our biggest challenge," says Rinehardt, which makes it necessary for us to observe the cleanrooms from outside the large windows. In the 35,000-ft2 main cleanroom where assembly takes place, the main production system has four flow lines, and each line has its own pack-out. The packed boxes are then sent to a sterilization facility on the edge of the campus, where they are sterilized with ethylene oxide before making their journey to all parts of the world.

Training guaranteed

There are 16 nationalities represented on the production floor, and CaridianBCT is operating with a record-low metric for customer complaints. The 300 first-shift workers, 300 second-shift, and 200 third-shift employees involved in assembly are regularly rotated, participate in stretches, and even have a variety of music playing in the background, with an automated station change every 20 minutes to suit all tastes.

Traceability is key, so the paperless Manufacturing Execution System (MES) with barcode scanning gives electronic device history records for assembly lines. After signing on, it verifies the employee has sufficient training for the particular assembly step and shows complete component documentation, including the part number, description, lot number, and expiration dates. This saves time and decreases the possibility of operator­error over the handwritten component-traceability sheets that were previously filled out.

Training is a huge focus, with each employee trained in English and required to have an average of 40 hours per year in training to meet the requirements for the annual bonus program called Team Share. There's a lot of discussion among line staff and engineers on how to improve a particular process, which reflects the collaborative approach CaridianBCT uses throughout its departments. Instead of what is sometimes called an over-the-wall approach, where a product is someone else's responsibility once it leaves a specific stage, CaridianBCT developed formalized cross-functional teams that can work with the products as they progress through different stages.

To support the paperless initiatives around the campus, there are computer stations present throughout the facilities to allow employees who aren't behind computer desks to access a variety of information, from HR forms to training. A facilities team has taken aggressive measures toward reducing waste and recycling, even handling batteries from employees' homes. It's no wonder that a CaridianBCT employee said, "The biggest complaint employees seem to have is that on a nice day, there aren't quite enough bicycle racks outside."

We get one last view of the green landscaping as the sun sinks behind the Rocky Mountains, and thank Craig for showing us around. He believes that lean is not a destination, but a journey, and it seems to be a journey that the employees wholeheartedly embrace. Though the weekend is just starting for most of the employees at CaridianBCT, there are many others who are starting shifts and doing their part to save lives, every 7 seconds.—[email protected]




VITAL STATS

CaridianBCT, Lakewood, CO

Facility size: 700,000 ft2; 20,000-ft2 manufacturing floor, 64,000-ft2 cleanroom
Markets served: Medical devices and disposables, bloodbanking
Capital investment: $8 million to $10 million/year
Parts produced: 2 million/year
Materials processed: PETG, vinyl
Resin consumption: 1000 tons/year globally
No. of employees: 2500 worldwide, 1800 in Colorado
Shifts: Five days, three shifts, sometimes sixth day
Molding machines: Four Netstal Synergy 3500s; 30-, 100-, and 200-ton machines in R&D
Secondary operations: Automated vision inspection, ultrasonic welding, leak testing
Internal moldmaking: No
Quality: Class 100,000 cleanroom, ISO 9001, 13485, Kepner-Tregoe (KT) process investigations for FDA requirements

Contact information
Tarra Ryerson | (303) 205-2561 | www.caridianbct.com
Sign up for the PlasticsToday NewsFeed newsletter.
You May Also Like
---