Reports show plastics machinery demand, sales remain moderate, but at a high level
Reports show plastics machinery demand, sales remain moderate, but at a high level
Post recession, shipments of plastics processing machinery in the United States took a nice jump, and while shipments in 2015 "flattened out" mid-year, Q3 "posted another strong performance," according to a report from SPI's Committee on Equipment Statistics (CES).
Post recession, shipments of plastics processing machinery in the United States took a nice jump, and while shipments in 2015 "flattened out" mid-year, Q3 "posted another strong performance," according to a report from SPI's Committee on Equipment Statistics (CES).
"The trend in CES shipments data flattened out in the middle of 2015, but at a high level. Activity levels in the U.S. manufacturing sector slowed in the third quarter, and plastics machinery suppliers felt the effects," stated Bill Wood, the economic analyst who reports on the plastics machinery markets for CES. "But the plastics industry continues to expand faster than many other industrial segments. In 2016, real U.S. GDP will continue to grow at a pace that is at least in the range of 2.0 to 2.5%. And demand for plastics machinery will remain solid due to the positive effects of steadily rising aggregate demand."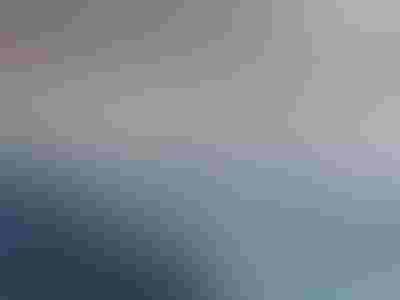 Haitian International is the global market leader of plastics processing
machinery.
Shipments of primary plastics equipment (injection molding, single-screw extrusion, twin-screw extrusion and blowmolding equipment) for reporting companies totaled $300.6 million in Q3. This was a small gain of 0.8% from the total of $298.4 million in Q2 of 2015, but it was a drop of 4.6% when compared with the same quarter last year. The year-to-date total value of shipments is almost exactly the same as it was during the comparable period last year, said the report.
A breakout of CES data show that the shipments value of injection molding machinery declined 2.4% in Q3 when compared with last year. The shipments value of single-screw extruders advanced 3.3% from last year, while the value of shipments of twin-screw extruders (including both co-rotating and counter-rotating machines) dropped 37.6% in Q3. The quarterly estimated shipments value of blowmolding machines dropped 9%.
The Q3 decrease in CES data on plastics machinery shipments was a weaker performance than the year-over-year increase of 2.2% (seasonally adjusted, annualized rate) in total business investment in industrial equipment (plastics machinery is a subset of this category), as compiled and reported by the Bureau of Economic Analysis in its quarterly GDP data release.
The Q3 decline in CES data was also weaker than the other major industrial machinery market indicator, compiled and reported monthly by the Census Bureau, which showed that the total value of shipments of industrial machinery eked out a gain of 0.3% in Q3 when compared with the year before (plastics machinery is also a subset of this category).
While the manufacturing sector "hit a plateau" in the third quarter, Wood commented that this "should be considered a period of consolidation rather than a harbinger of an impending economic recession. . . . This plateau notwithstanding, the recovery in the U.S. economy is still intact, and the plastics industry will continue to be a growth leader in the U.S. manufacturing sector."
The CES survey, conducted quarterly with plastics machinery suppliers, shows that they "remain optimistic" about market demand. For 2016, 94% expect conditions to be steady or better, with quoting activity in Q3 tracking steady or higher for 84% of the survey participants.
Mexico is the only global region where a majority expects market conditions for machinery suppliers to improve in the coming year. Expectations for North America and Latin America are for steady-to-better market conditions. The outlook for Europe and Asia is steady-to-weaker.
For a longer-range outlook, the Freedonia Group Inc., a Cleveland-based industry research firm, released its latest report, World Demand for Plastics Processing Machinery, which shows the global market for plastics processing machinery is expected to advance 4% per year through 2019 to $35.8 billion. Like the SPI's CES report for the United States, the Freedonia Group noted that "demand in many parts of the world will return to a more moderate pace of growth after a strong recovery from 2009 recessionary lows." However, pent-up demand from the recession will continue to drive investments in machinery in the near term.
The Africa/Mideast and Asia/Pacific regions will record the strongest growth in percentage terms through 2019, said the Freedonia Group. The Asia/Pacific region will register the strongest growth in percentage terms through 2019, led by some of the fastest growing national markets in the world, including Vietnam, India and Indonesia, which have rapidly expanding plastic product industries.
The large and influential Chinese market will also record gains above the global average and will represent nearly one-third of the world market in 2019, "garnering by far the largest share of demand of any country," said the report. The Africa/Mideast region will be led by such fast growing markets as Turkey and Saudi Arabia, as many countries in the region attempt to diversify away from resource extraction economies and toward higher value manufactured goods.
Of the major markets for plastics processing machinery, the Freedonia Group noted that construction products will expand at the fastest pace through 2019 because of a rebound in construction spending in the sizable U.S. and West European markets, which are intensive users of plastic construction goods. Developing nations will record strong increases in construction spending, as well, as they upgrade their infrastructure to include more advanced building products, such as plastic pipe, windows and siding. Strength in the construction market, in turn, will fuel sales of related machinery, particularly extrusion equipment, which will post the fastest increase of any major product type through 2019.
Other smaller volume markets will also record solid gains in the near term, said the Freedonia Group. "Demand will grow for plastics processing machinery used in markets such as motor vehicles, as automakers increasingly use plastics to cut down on vehicle weight in order to increase fuel economy. Additionally, some plastic parts possess superior performance properties—e.g., corrosion resistance—that make them an attractive alternative to their metal counterparts, further boosting plastic use in vehicles."
For the United States, when SPI's CES asked about expectations for the major end markets for plastics products, a majority of the respondents indicated that "the medical sector will improve in the next 12 months and the automotive sector will be steady-to-better. A solid majority expects that all other major end markets will experience steady market conditions in the coming year."
The Freedonia Group noted that in 2014, the top 25 plastics processing machinery suppliers accounted for about two-fifths of global sales. Haitian International was the global market leader, followed by KraussMaffei Technologies, Husky Injection Molding, and Engel. Combined, these four companies supplied 15% of the global market.
Sign up for the PlasticsToday NewsFeed newsletter.
You May Also Like
---