RTP Company opens technical center in China
RTP Company opens technical center in China
Custom engineered thermoplastics compounder RTP Company (Winona, MN) has opened a technical center in Shenzhen, China.
Custom engineered thermoplastics compounder RTP Company (Winona, MN) has opened a technical center in Shenzhen, China. 
"RTP Company positions our facilities regionally so that our materials experts are available locally in areas where our customers are conducting business," an RTP spokesperson told PlasticsToday. "The Shenzhen region and southern China have developed a significant manufacturing infrastructure with many global OEMs and contract manufacturers who use engineered thermoplastic compounds."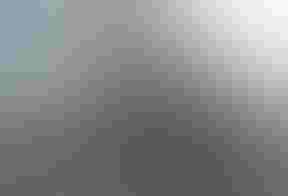 The 2400m2 (25,800 sq-ft) technical center will provide a base of operations for the company's product development engineers, technical service specialists, CAE analysts, and colorists, the spokesperson said.
In addition to on-site engineers and labs, the technical center will produce custom engineered compounds along with color and additive masterbatches. 
"This will enable companies in the region to have local contacts for development of engineered thermoplastic compounds and custom color matches," the spokesperson said. "Additionally, it will enable RTP Company to offer short lead times for samples of engineered thermoplastic compounds and production of masterbatches and select products to meet the product development cycle demands of our customers."

The Shenzhen Technical Center is RTP's second facility in China and third in Asia. The addition brings the company's worldwide network of production facilities to about a dozen. Other locations in Asia include Suzhou, China, and Singapore.
The spokesperson said future expansions by RTP Company, in China and elsewhere, will be based on the needs of its customers and occur in regions where the use of engineered thermoplastic compounds is increasing.
RTP teams up with Nanobiomatters
RTP recently announced it has entered into a sales and manufacturing agreement with additive supplier Nanobiomatters to use its BactiBlock silver-based antimicrobial technology in RTP's line of antimicrobial products. The patented and EPA-registered BactiBlock antimicrobial product can be used by plastic processors as an additive masterbatch in a variety of molding and extrusion processes.
Silver-based antimicrobial solutions like BactiBlock are gaining market share in the plastics industry due to low dosing and broad spectrum antimicrobial functionality, which create an efficient protection against polymer degradation caused by bacteria, mold and mildew fungi, and algae that can cause odor, discoloration and other polymer issues, according to Nanobiomatters.
Ionic silver is a multi-site antimicrobial that not only disrupts folic acid synthesis, but it also disrupts protein synthesis, inhibits DNA synthesis, disrupts electron transport and interferes with cell wall synthesis.
RTP Company's masterbatches with BactiBlock can be used at normal polymer processing temperatures and will soon be available for applications in a wide range of polymer systems, ranging from polyolefins to engineering plastics.
RTP antimicrobial additive masterbatches with BactiBlock are used to protect plastic articles from degradation by microbial growth. This makes them suitable for applications in furniture, athletic equipment, personal care items, office supplies, health care environments, housewares and others, according to the company. Applications include injection-molded items and extruded profiles, sheet and film.
"The BactiBlock additives are an exciting addition to RTP's product range because the unique clay carrier used in the product creates a very efficient delivery system for silver ions. This ensures that BactiBlock is highly cost competitive, fast acting, durable and has exceptional polymer compatibility," said Jean Sirois, general manager of the color division of RTP Company.
Sign up for the PlasticsToday NewsFeed newsletter.
You May Also Like
---