Weekly resin report: Spot resin market cools, as buyers push back on price inflation
Weekly resin report: Spot resin market cools, as buyers push back on price inflation
After about 10 weeks of steadily rising price levels, transactional values only held steady and volumes were . . . meh.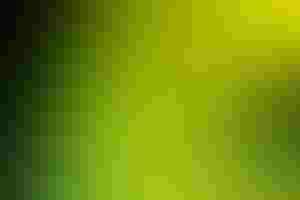 From the PlasticsExchange (Chicago) perspective, last week's spot resin trading activity was a bit disappointing. The market cooled, as buyers began to push back on the continual price increases, the organization reported in its Market Update. Some offers have been sticking around a little longer than in recent weeks and spot availability has become more liquid. As such, after about 10 weeks of steadily rising levels, transactional values only held steady and volumes were . . . meh.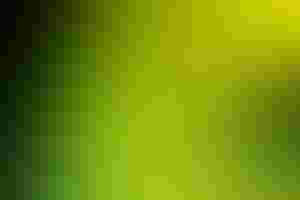 Image courtesy Cool Design/
freedigitalphotos.net.
The market is by no means over supplied in any polyethylene (PE) or polypropylene (PP) grades and many materials are still scarce, but there are signs of sentiment softening from still bullish toward neutral. It is very possible to see the upside enthusiasm rejuvenate, as overall availability is still categorized as tight and downstream inventories appear inadequate, but at the moment, the market is feeling a tad tired. 
In the spot PE market, processor demand was lacking and truckloads were the predominant order size. PE pricing was steady across the board, as prices already reflect most of the current nickel increase. Several resellers that got ahead of the market relaxed their asking prices seeking orders. There have been very few prime railcars available in the secondary market, and those that ventured out offered no apparent discount to general contract levels. 
PE producers remain firm in their intent to fully implement their $0.05/lb price increase for February contracts, which seems likely to take hold, according to the PlasticsExchange. Rising U.S. PE prices have challenged the high-volume, incremental export market, which had been a tremendous outlet for material. It probably will take another good surge in domestic demand or perhaps a supply disruption to press the market much higher and put the March $0.06/lb increase realistically into play. 
The PP market has stalled in its ascent: The spot rally was fast and fierce, totaling about $0.15/lb in about 10 weeks. Even though PP supply/demand dynamics had turned bullish by mid-December, the increase in PP prices has been cost-push in nature. PGP jumped as much as $0.19/lb; PGP and PP contracts rose a dime in January, more than recouping the $0.04/lb December decline, and while February has yet to settle, the folks at PlasticsExchange expect a $0.06 to 0.08/lb adjustment to take hold. 
The PP monomer market has essentially been flat since mid-January, holding on to its lofty level, while the increased costs work their way downstream into resin. The sharp rise in feedstock costs appear to be keeping reactor rates in check, so PP supplies remain tight. Looking ahead into March, it seems that even if PGP costs begin to come off, current resin prices could be maintained. This can work well, as processors also need time to digest PP prices back up in the $0.50/lb and into the $0.60/lb range, providing the opportunity to pass it along to their own customers.
Read the full Market Update on the PlasticsExchange website.
Sign up for the PlasticsToday NewsFeed newsletter.
You May Also Like
---