Brightmark Set to Build 'World's Largest' Advanced Recycling Plant in Georgia
Brightmark Set to Build 'World's Largest' Advanced Recycling Plant in Georgia
The company's closed-loop technology converts plastic waste, including difficult-to-recycle types 3 to 7, into useful products such as renewable fuels and wax.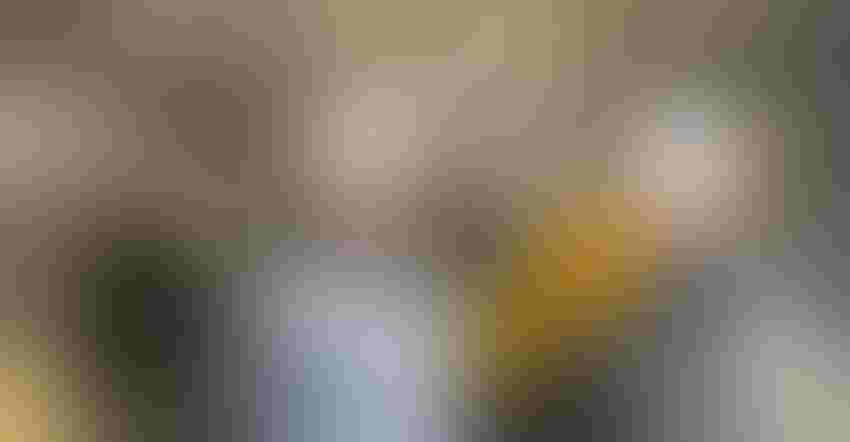 Image: Auremar/Adobe Stock
Self-described "waste solutions provider" Brightmark announced that it will build the "world's largest advanced plastics recycling and renewal facility" in Macon-Bibb County, Georgia. The total investment is expected to be more than $680 million in a new plant situated on a 5.3-million-square-foot lot.
The San Francisco-based company said it will employ a proprietary plastics renewal process that sustainably recycles all plastic waste that has reached the end of its useful life. Notably, the waste can include items made from plastic types 3 to 7, which are difficult to recycle by conventional means. Products such as plastic film, flexible packing, Styrofoam, plastic beverage cups, car seats, and children's toys are all grist for Brightmark's recycling mill. The company's closed-loop technology converts the plastic waste directly into useful products, including renewable fuels and wax, and is also capable of creating the building blocks for new plastics, enabling a circular economy in the plastics industry, the company said in its announcement.
"Georgia's pro-business environment and support for private-sector innovation continues to pave the way toward a more sustainable future, not only in Georgia but across the world," said Governor Brian Kemp. "It's exciting to consider the potential for this project, and I'm thankful to Brightmark for investing in Georgia and the hardworking Georgians of Macon."
Proprietary process is 93% efficient
Once complete, Brightmark's second commercial scale plastics renewal facility will divert 400,000 tons of plastic waste each year from landfills and incinerators and convert it into 64 million gallons of ultra-low-sulfur diesel fuel and naphtha blend stocks, and 20 million gallons of wax. Brightmark claims that its proprietary process converts 93% of waste in the stream into new products.
Brightmark's first plastics renewal facility, located in Ashley, IN, is slated to be fully operational this year. That plant is designed to divert 100,000 tons of plastic waste each year from landfills, waterways, and incinerators, and convert it into 18 million gallons of ultra-low-sulfur renewable diesel fuel, naphtha blend stocks, and six million gallons of wax. Brightmark said it is currently working with suppliers of waste plastics to secure feedstock supply agreements and has an open contracting window, which is expected to close in the fourth quarter of this year.
Supporting regional economic development
"We are excited to build our next plastics renewal facility in Macon-Bibb and revolutionize the state of recycling for the southeast quadrant of the country," said Bob Powell, founder and CEO of Brightmark. "Our advanced recycling facility will be the world's largest and will utilize our proven plastics renewal technology to advance our mission of reimagining waste, while supporting economic development in the region. We look forward to being a part of the community and establishing central Georgia as a leader in the circular economy."
Brightmark will be filling more than 100 positions in engineering, maintenance, and operations at the new facility.
The Georgia plant will be a key link in Brightmark's "hub" strategy, which Powell explained to PlasticsToday in August 2020. These facilities will act as regional hubs for materials recovery facilities that have the capability to transport material and get it "back home in a day," Powell told Clare Goldsberry. The company's strategy is to move into communities with spokes reaching further from the hub to encompass a "pretty wide circle."
At the time of the interview, Powell said that Brightmark plans to have at least two sites shovel ready by 2021. Promise kept!
Sign up for the PlasticsToday NewsFeed newsletter.
You May Also Like
---