New Game Plan for Single-Use Plastic Bags
New Game Plan for Single-Use Plastic Bags
Playbook from the Consortium to Reinvent the Retail Bag highlights effective, near-term solutions to reduce the number of bags needed by retailers.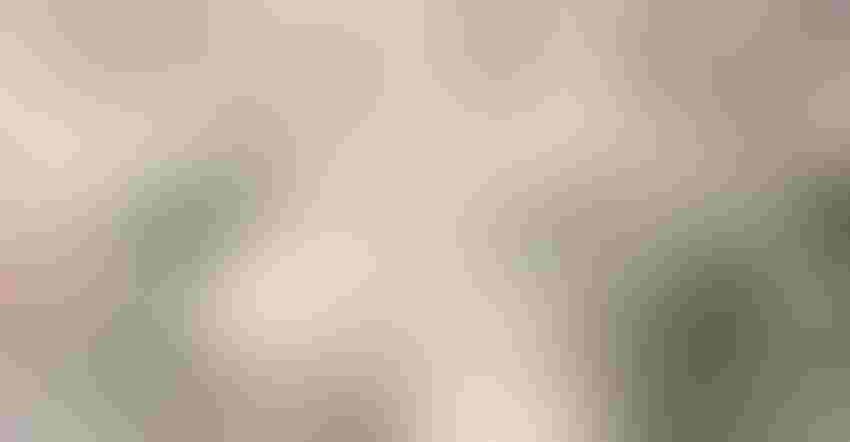 Kameleon007/iStock via Getty Images Plus
Closed Loop Partners' Center for the Circular Economy and its Consortium to Reinvent the Retail Bag released a new playbook to provide near-term single-use bag reduction wins that can be implemented by any retailer from small local stores to large national brands. The resource highlights effective solutions to reduce the number of bags needed by retailers and encourage the use of reusable bags customers already have at home.
Key insights from the playbook are based on research, interviews, surveys, and learnings from 17 of the world's leading retailers across four key categories: communications, employee training, bag and fixture design, and customer incentives.
The playbook highlights 25 strategies across these four categories that cater to retailers who are at different stages of their journey. These strategies include detailed guidance on how best to prompt customers to bring their own bags, where to place reusable bags, items retailers can skip bagging, which customer incentives can be deployed and other strategies. The playbook insights are the product of a first-of-its-kind collaboration among Closed Loop Partners and many of the world's leading retailers, including 14 retail partners in the Consortium to Reinvent the Retail Bag and three external retailers. Experts from Closed Loop Partners led the creation of the playbook, supported by retail consultancy, McMillanDoolittle, who performed quantitative and qualitative surveys and deep-dive interviews with retailers, supplemented with secondary research and analysis.
Even a 1% bag reduction has a significant impact on the global waste footprint.
Reducing the number of single-use bags that retailers use across their stores can make a tremendous difference. Even a 1% bag reduction has a significant impact on our global waste footprint; in the US, that's the equivalent of 1 billion fewer bags used and discarded. Beyond driving progress toward sustainability goals, using fewer single-use bags can also help retailers reduce costs, address challenges in stocking bags, engage employees, support customers, and build brand reputation and loyalty.
"Our new playbook walks retailers through strategies they can implement today to get teams and customers on board with reducing single-use bags in stores and encourage shoppers to reuse their own bags," says Kate Daly, managing director of the Center for the Circular Economy at Closed Loop Partners. "This tool is for retailers who are looking for quick wins and those seeking innovative, new approaches. We hope these insights serve as an inspiration to retailers looking to reduce their plastic footprint and deploy bag reduction solutions."
The last three years saw retail partners grow from 5 to 15 and 6,000+ iterative tests, surveys, and pilots.
The Consortium to Reinvent the Retail Bag has been working to reimagine the retail bag in the store and across emerging channels like local delivery since its launch in 2020. The last three years have shown significant progress — growing from five retail partners to 15, and deploying more than 6,000 iterative tests, surveys, and pilots across markets to help accelerate learnings and the development  of sustainable bag solutions. This year, the Consortium will go back into market on a larger scale, testing different complementary strategies to reduce single-use bags. This work will build on the Consortium's different workstreams — innovation, customer research, policy, and infrastructure — and efforts to date. There is no silver bullet to addressing a global plastics waste challenge, and the diverse in-market efforts represent the multi-pronged holistic approach of the Consortium.
In spring 2023, Consortium partners will test multiple strategies from the Playbook simultaneously in two cities in Arizona and Colorado, launching signage, marketing, and customer prompts across stores. The goal of these tests is to enable a broader cultural shift towards customers bringing their own reusable bags from home. The Consortium is inviting other retailers — from mom-and-pop shops to large brands — to join and test the same prompts, signage, and marketing materials to have the broadest reach with customers and to create ecosystem-wide impact.
Meanwhile, in New Jersey, where there is legislation banning single-use bags in certain stores, the Consortium will test a "returnable bag service" model in which customers are "borrowing" a bag onsite, reusing it before eventually returning it at the same or different retailer's store to be washed, redistributed, and reused by additional customers. This offers a solution for when customers forget to bring their own reusable bags. Interested retailers can email [email protected] to inquire about joining the Consortium to Reinvent the Retail Bag to gain access to useful research, insights and continued in-market experimentation as well as potentially participate in pilots in Arizona and Colorado.
Learn more at Beyond the Bag Initiative
Sign up for the PlasticsToday NewsFeed newsletter.
You May Also Like
---