Resins, Recycling, and Pyrolysis Drive Plastics Developments
Resins, Recycling, and Pyrolysis Drive Plastics Developments
Want to see where all the action is in plastics? Check the Top 10 plastic developments of October from BASF to Sonoco in this all-in-one-page summary.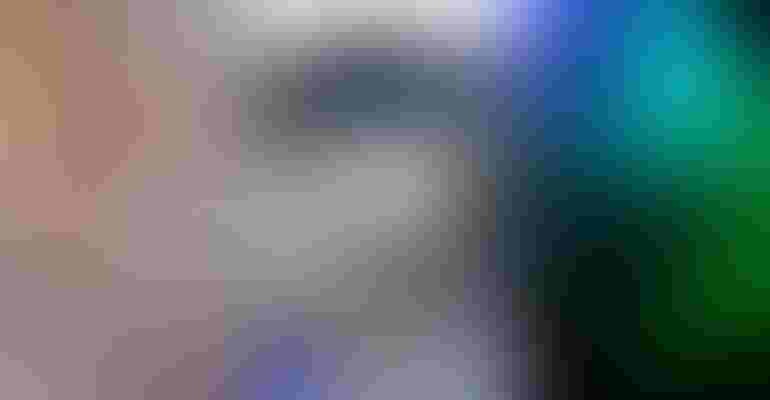 The plastics industry is driven by trends affecting plastic company's customers that are adopting more sustainable solutions that lean further into recycling and waste reduction.
That supports the continued development of alternative technologies and materials that continually advance the boundaries of plastic applications and possibilities.
That's the backdrop to our monthly roundup, this cycle for October, where the effect of sustainability is prominent, though other forces on the business side come into play. These include decisions like partnerships and plant closings that can have a dramatic impact regionally and beyond.
In short, plastics is a dynamic market in transition that's reflected in October's 10 top-read articles determined by website metrics, listed in reverse order.
ViniSouza128/iStock via Getty Images
10. You Made Plastics from What???
Researchers making plastics from black soldier flies grabbed a lot of headlines, but it's not all that revolutionary.
LyondellBassell
9. Translucent Plastics Reshaping Auto Design Landscape, Claims LyondellBasell
In particular, EVs stand to benefit from new PP compound grades that deliver an "innovative platform for creativity."
Image courtesy of BASF
8. BASF Divests Expanded Polypropylene Foam Business
The chemicals titan is selling the business to Knauf Industries, a manufacturer of complex molded parts made of expanded polypropylene foam.
Image courtesy of Beta Technologies
7. Solvay Partners with Electric Aircraft Maker
Solvay is the primary composite material supplier to Vermont-based Beta Technologies.
6. ICIS Now Tracks Pyrolysis Oil Pricing for Chemical Recycling
First-of-a-kind index for pyrolysis oil will enable buyers and sellers to assess the overall opportunities in the chemical recycling market with transparency and clarity.
MiguelMalo/iStock via Getty Images
5. Monthly Resin Report: Strong Sales, Feedstock Costs Push Up Contract Prices
September PE contracts rose 3 cents/lb compared with August, the second consecutive monthly increase.
Image courtesy of Economist Impact
4. Global Plastics Summit Puts Forth Radical Proposals to Reduce Plastic Pollution
The Global Rules Scenario would lead to production of just 301 million tonnes of virgin plastics by 2040 compared with current projections of 712 million tonnes.
K_attapon/iStock via Getty Images
3. Pyrolysis-based Recycling Has Significant Environmental Benefits, Study Shows
New plastic made with just 5% pyrolysis oil produces up to 23% fewer greenhouse-gas emissions than crude-oil derived polymer, according to US Department of Energy research.
Image courtesy of Rivian
2. Best in Automotive Innovation: Body Exterior Category
Rivian is among the finalists in this year's awards program.
RapidEye/iStock via Getty Images
1.  Sonoco to Shutter Indiana Plant
The notification comes less than a month after the packaging company announced the closure of a plant in California. 
Sign up for the PlasticsToday NewsFeed newsletter.
You May Also Like
---