Sustainability's New Friend – Plastics
Sustainability's New Friend – Plastics
Yes, plastics have a sustainability story to tell. From lightweighting to reduced lubricants to recyclability, plastics can contribute to environmental health.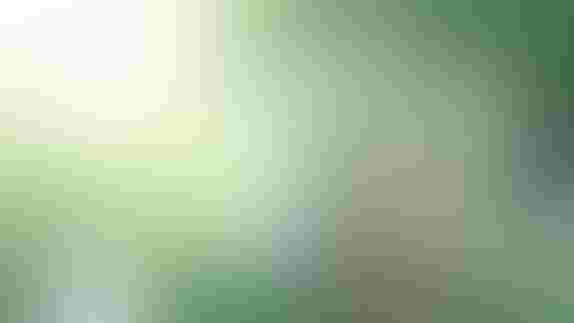 Baramee2554 for iStock / Getty Images Plus via Getty Images
According to a United Nations study, every day, the equivalent of 2,000 garbage trucks full of plastic are dumped into the world's oceans, rivers, and lakes. This is the face of plastic that looks villainous. And rightfully so. That's the story of single-use plastics. It's no surprise that governments around the world seek to reduce the volume of plastic waste.
Yet there's another side to the story for plastics – a story of eco-friendliness and clear steps in the direction of sustainability. For one, plastics are lighter than metal without sacrificing strength. They can be deployed in industrial applications without the need for lubricants, and when they're in the right program, they can be recycled at their end of life.
Lightweighting Saves Fuel
Reducing the weight of vehicles can have a major impact on fuel consumption. With carmakers under continual pressure to increase miles per gallon, every once makes a difference. "A very important topic is the difference in weight between metal and plastics. Plastics are lightweight. It's a unique selling point for us," Stefan Loockmann Rittich, head of the bearings business at igus, told Design News. "When you're looking at electric cars, you can save weight with plastics. A metal bushing is five times heavier than a plastic bushing. If you have a lot of bushings, you can reduce the weight of a car. That will reduce the electricity or fuel needed to drive the car. Saving weight can save a lot of money and a lot of CO2 over the lifetime of the car."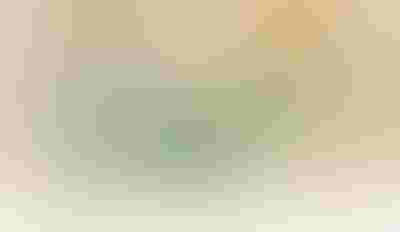 The issue is also a huge concern in the aerospace industry. Some experts estimate that every pound of a plane's weight, including crew, passengers, baggage, and the aircraft itself, totals up to approximately $10,000 in annual fuel costs. "Weight is a major factor with planes. In a normal business-class seat, there are at least four bearings," said  Loockmann Rittich. "If you have 200 passenger seats and you can save half an ounce of weight per seat, you can save tons. The low weight of plastic reduces the fuel needed for flying the plane."
Lubricant Free Plastics
Lubrication is another area where plastics can improve the environment. Metal bearings need lubricants, which are hard on the environment. Well-designed plastic bearings are free from the need for lubricants. "Another aspect of sustainability for plastic bearing is the lack of the need for lubricants. Metal bearings need lubricant, and our plastic bearings don't need lubricants," said Loockmann Rittich. "Over the lifetime of a bearing, the amount of lubricants reduced can be significant, especially if the metal bearing needs to be lubricated every two hours."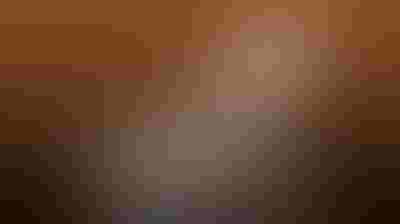 Approximately 50% of all lubricants find their way into soil.
The metal bearing can require considerable lubricants over the lifetime of the component. "When a bearing has to be regreased again and again, that can have a significant impact over the lifetime of the bearing," Loockmann Rittich. "We nearing the point where there will be restrictions on the use of lubricants out in the field since the lubricants go into the soil."
Recyclability Completes the Circle
The waste side of plastics can have a considerably negative impact on the environment. When plastics reach the end of their service life – often after one quick use – they end up in incinerators or rivers, lakes, and the ocean. igus is working to counter this with its "Chainge" recycling platform. The company invested in cirplus, a start-up based in Hamburg, Germany. The companies have a joint vision of closing the plastics cycle with recycled materials from technical and standard thermoplastics.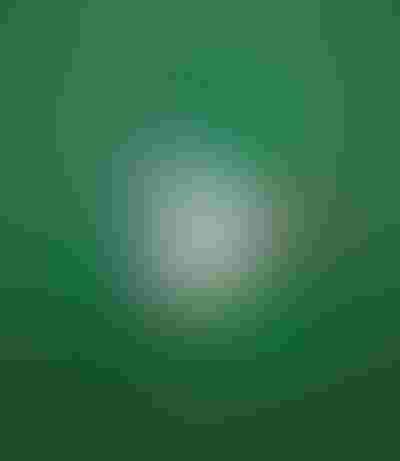 The Chainge program has proven that a circular economy can be easily achieved, it just needs new recyclate material options. In early 2019, igus executives recognized this requirement and have been enabling customers to have disused energy chains recycled, regardless of manufacturer.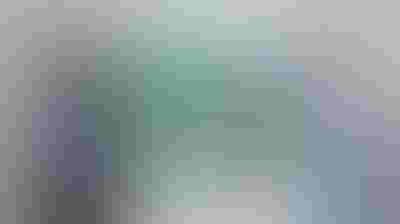 Plastics sustainability
In October 2022, the Chainge online platform was created to provide easy digital access to recycling. The marketplace can now be used to add technical plastics to the circular economy. It also enables processing companies to purchase recycled plastics with guaranteed quality standards. This change makes it easier to achieve announced recycling quotas. To further advance the digital circular economy, igus invested in cirplus.
Cirplus offers disposal companies, recyclers, and product manufacturers a digital marketplace where they can buy standardized recyclates in a reliable, traceable, cost-effective manner – worldwide. Cirplus was responsible for initiating DIN SPEC 91446 and DIN SPEC 91481 as the world's first standards for high-quality plastics recycling. The motivation was to build reliable, transparent supply chains for plastic recyclates through the combination of digitalization and standardization. "Our efforts to expand our activities and make them usable for everyone led us to join forces with cirplus," said Michael Blass, CEO e-chain systems at igus in a statement. "With this investment, we are setting an example for people to think about sustainability and to create a network to be able to move more.
Sign up for the PlasticsToday NewsFeed newsletter.
You May Also Like
---