3D printing deployed to make flight-ready aircraft parts
3D printing deployed to make flight-ready aircraft parts
Marshall Aerospace and Defence Group is also building essential ground-running equipment on the Stratasys Fortus 450mc 3D printer in tough polyamide 12 resin at lower cost than aluminum production.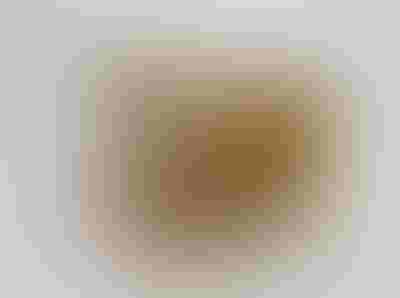 Marshall Aerospace and Defence Group is now using 3D printing technology from Stratasys to manufacture flight-ready parts for several of its military, civil and business aircraft, while producing specific ground-running equipment at a lower cost than aluminum alternatives. The company is one of the world's largest privately owned and independent aerospace and defense companies.
3D printed environmental control system duct adapter designed to cool aircraft whilst on the ground. 3D printed in Stratasys Nylon 12 on the Fortus 450mc (Photo: Business Wire)
3D Printed forming tool in Stratasys Nylon 12 (Photo: Business Wire)
Marshall already has several pieces of 3D-printed ductwork flying on heavily modified aircraft, as well as holders for safety knives and switches for aircraft interiors. 3D printing flight-approved parts on demand enables the company to produce lighter parts than traditional methods, significantly faster and at lower cost.
According to Chris Botting, Materials, Processes and Additive Manufacturing Engineer at Marshall ADG, the ability to create accurate, repeatable and reliable 3D printed parts using aerospace-approved materials are key factors in achieving the performance requirements necessary for use within aircraft.
"When manufacturing on complex engineering programs, we need a method that can create an accurate, complex, functional and lightweight duct efficiently with minimal tooling costs – this is where 3D printing fits perfectly. But we also need to ensure that the ducting work produced will be approved by the EASA [European Union Aviation Safety Agency] for flight," explains Botting. "As a result, we're using the Stratasys Fortus 450mcFDM Printer and Ultem 9085 [polyetherimide] resin – a tough, yet lightweight 3D printing material with high thermal and chemical resistance. This has been crucial to overcoming the stringent requirements of our industry, as we can now 3D print parts with the desired flame, smoke and toxicity properties for use on aircraft interiors."
The company is also utilizing its Fortus 450mc 3D printer, purchased from Stratasys UK to build final parts on the ground. Marshall recently created a ducting adapter prototype for vital ground-running equipment – essential for providing fresh air to cool the aircraft's avionics. 3D printing this particular part helped Marshall transition from typically costly aluminum processes.
"Before committing to expensive aluminum machining, we used the Fortus 450mc to 3D print a prototype in ASA [acrylonitrile styrene acrylate] material," says Botting. "It enabled us to create an accurate working prototype of a complex component. We were then able to demonstrate it had the potential to be 3D-printed in Nylon [polyamide] 12 material as opposed to the more conventional method of machining from aluminum. The 3D-printed duct led to a significant cost reduction compared to machining the part out of aluminum, as well as a 63% reduction in overall weight."
The group is also using Stratasys 3D printers for a range of complex tooling applications, including drill jigs, masking templates, bonded fixtures and composite mold tooling. The team regularly produces customized, low-volume production tools within just 24 hours of an engineer's request. In fact, they are driving use of 3D-printed thermoplastic tools to replace heavy metal tools, reducing the burden on the operator, and crucially, reducing cost and lead times on urgent operational tasks.
 "FDM [fused deposition modeling] technology has altered the way we work, and the aerospace-grade 3D printers and materials enable us to meet our increasingly aggressive deadlines and complex manufacturing requirements," Botting said. "In the future, there is no doubt that 3D printing will continue to have a significant impact in the way we design and manufacture in our business."
Sign up for the PlasticsToday NewsFeed newsletter.
You May Also Like
---