Will 2021 Be the Breakout Year for Additive Manufacturing?
Will 2021 Be the Breakout Year for Additive Manufacturing?
3D printing technology is moving beyond its decades-long role as a prototyping tool. The technology's value as a production process has been the Holy Grail for additive manufacturing. 2021 may be the year it booms.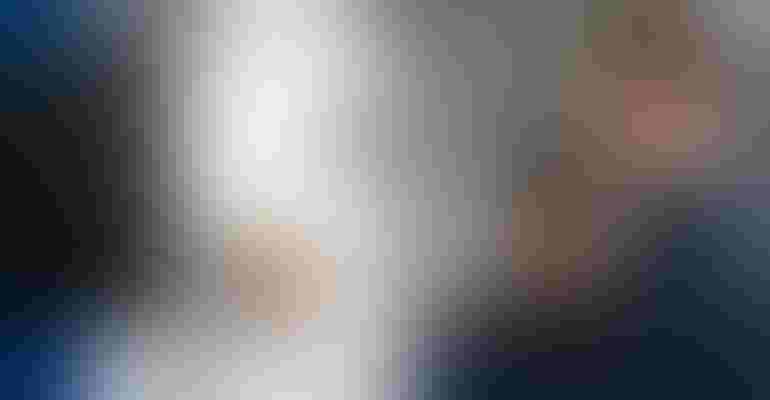 2020 was a painful, unprecedented year. Yet with the US election in the rearview mirror and vaccines dominating FedEx and UPS cargo, 2021 looks to be significantly brighter. During the early dark days of the pandemic, additive manufacturing (AM) proved its promise. Manufacturers used the technology to shift from stamping out cars to producing ventilators and PPC.
Recent research supports the view that AM is busting loose into growth. The global AM market is expected to reach $26.68 billion by 2027, growing at an annual rate of 14.4%, according to the Additive Manufacturing Market Analysis report by Reports and Data. Increasing government support to enhance AM technology is a key factor that's driving the market. America Makes, which is committed to AM development, awards millions each year to AM research.
AM was already positioned for a surge. 2020 tipped it into wholehearted legitimacy.
Blake Teipel, CEO of Essentium, a 3D printing company that focuses on AM, believes the industry is on the cusp of seeing AM become a widespread manufacturing technology rather than a boutique technology for customization and spare parts. "As additive manufacturing moves mainstream, it rewrites the economics of production and heralds a new era in manufacturing that will impact design, time-to-market, design cycles, customization, supply chains, and pricing," Teipel told Design News. "The rewards are huge."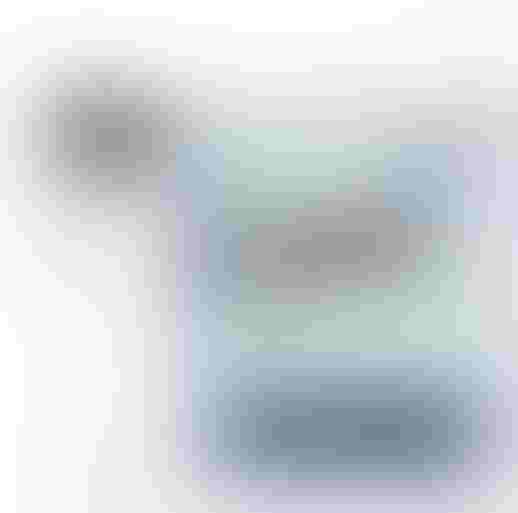 Additive manufacturing is positioned for significant growth in 2021.
Change Management
The impact of AM on manufacturing will likely prompt a variety of disruptions. "Reaping the rewards of AM will require change, even transformation, in the business process from finance to procurement, training, design, and engineering," said Teipel. "Organizations that recognize this early and begin to pave the way for the new knowledge and skill sets to support an AM-focused strategy will likely win bigger and faster."
Changes over the last year – particularly during the production demands from the pandemic –have made it clear: AM has demonstrated its relevance in manufacturing. "3D printing is ready for prime time," said Teipel. "The manufacturing industry will save billions of dollars in production costs while building stronger businesses that can withstand even a once-in-a-century crisis like the COVID-19. The pandemic has positioned top AM users to sprint to the crest of the trough created by the disease itself."
Five Reasons AM Will Boom in 2021
Teipel believes 2021 will be a significant year in the acceptance and deployment of AM. "The promise of additive manufacturing has always been tremendous," said Teipel. "But it's not just a promise anymore – now the capability is a reality. Five trends will push 3D printing to greater success in the coming year:"
1: Additive manufacturing will be deployed more broadly
2: Companies will work smarter, not harder
3: Additive will take (more) flight with aerospace
4: More 3D printing companies will go public
5: Additive will power the new supply chain
Becoming a Mainstream Production Process
In recent years, additive manufacturing (AM) has proven itself as an effective tool for mass customization. Yet along the way, there have been barriers against AM's ability to scale and match the efficiencies of traditional production. "In 2021 we will see industrial-scale 3D printing move into the manufacturing mainstream in a big way. The promise of AM has been held back by unappealing economics, limitations in materials and production, and an inability to scale," said Teipel. "The latest AM printing platform innovations – including hardware, software, and materials – are coming together to help companies manufacture in new ways. This helps to remove the historical barriers."
Part of the pathway to wide AM deployment is the variety of industries that are taking it up as a valid production process. "2021 will mark the year that additive at scale transforms manufacturing across sectors including aerospace, automotive, electronics manufacturing services, and biomedical," said Teipel. "The shift is already underway. New research commissioned by Essentium shows that two-thirds of manufacturers have more than doubled their use of industrial-scale AM over the past 12 months."
The Open Ecosystem Will Prevail
One of the hallmarks of a technology's coming of age is when propriety systems give way to open ecosystems. "Until now, the industrial additive market has been dominated by closed systems where customers are locked into vendors' hardware and processes," said Teipel. "As the hurdles around economics, scale, strength, and speed-of-production fall away, demand for AM will ramp quickly."
Teipel believes that ramping up will force open ecosystems. The customer base will demand it. We've seen open systems develop most areas of manufacturing, from robotics and sensors to networks and cybersecurity. "Manufacturers will step back and re-assess their relationships with AM vendors. Most will simply not stand for vendor lock-in. Instead, they will demand open ecosystems to get their hands on the steering wheel of their futures," said Teipel. "Open additive ecosystems will see more partnerships focused on giving customers greater control of their innovation and more choice in materials."
Rob Spiegel has covered manufacturing for 19 years, 17 of them for Design News. Other topics he has covered include automation, supply chain technology, alternative energy, and cybersecurity. For 10 years, he was the owner and publisher of the food magazine Chile Pepper.
Sign up for the PlasticsToday NewsFeed newsletter.
You May Also Like
---