AI-Assisted Enzymatic Recycling of Plastics
AI-Assisted Enzymatic Recycling of Plastics
Protein Evolution, US DOE Labs target artificial intelligence-based development of enzymes for recycling and enzyme production scale-up.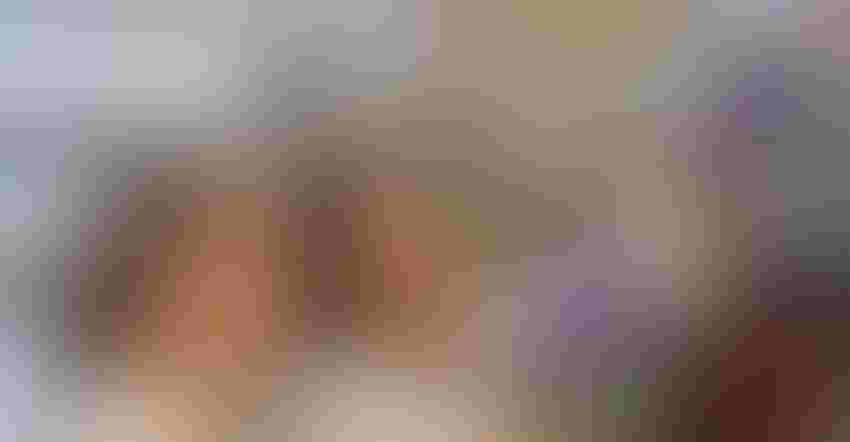 Protein Evolution's Director of Bioprocess Development, Maren Wehrs, and Scientist Monika Rozkowska in a Joint BioEnergy Institute lab in Emeryville, CA.
Protein Evolution
Applying artificial intelligence to enzymatic recycling of plastic is the focus of research undertaken by New Haven, CT-based Protein Evolution in collaboration with US Department of Energy (DOE) scientists and engineers.
The research comprises two complementary projects. The first will use artificial intelligence to create enzymes that break down plastic waste, including textiles. The second will streamline methods for manufacturing the enzymes at scale.
Protein Evolution is partnering with DOE's Advanced Biofuels and Bioproducts Process Development Unit (ABPDU); Joint BioEnergy Institute (JBEI); and Agile BioFoundry (ABF), a consortium of seven national laboratories focused on sustainable biomanufacturing of affordable chemicals and fuels.
ABPDU and JBEI are led by Lawrence Berkeley National Laboratory, based in Emeryville, CA. Berkeley Lab is also one of the laboratories in the ABF consortium.
The overarching goal of Protein Evolution's partnerships is to reduce emissions from petroleum-based plastic manufacturing and to provide a more sustainable waste management option for plastic and textiles vs. landfilling and incineration. The researchers' sights are on a lower-carbon approach to plastic recycling and a circular approach to plastic production.
Protein Evolution brings to both projects its expertise in biologically recycling plastics to produce high-quality monomers that can be used to make new plastics and textiles.
Project 1: Applying AI to enzyme creation.
The first project — one of ABF's five recently selected decarbonization projects — will use generative AI and machine-learning-enhanced search and optimization to develop a polyester-degrading enzyme system.
Protein Evolution will collaborate with two ABF consortium members, the National Renewable Energy Laboratory (NREL), Golden, CO, and Oak Ridge National Laboratory (ORNL), Oak Ridge, TN, using those labs' expertise and infrastructure for high-throughput enzyme expression, characterization, and machine learning.
The novel enzymes created with artificial intelligence will be used "to transform various types of polyester waste back into the building blocks of new polyester," explains Maren Wehrs, director of bioprocess development of Protein Evolution.
Project 2: Scale-up of enzyme manufacturing.
In the second project, Protein Evolution is working with ABPDU, ABF, and JBEI to transition from proof of concept to full-scale enzyme production, including testing of large-scale production methods.
The technology that Protein Evolution brings to the partnerships is an enzymatic process that makes textile and plastic waste infinitely reusable.
"The outputs of Protein Evolution's enzymatic recycling process are purified terephthalic acid (PTA) and monoethylene glycol (MEG). These outputs are indistinguishable from the petroleum-derived monomers used for virgin plastic production today but have a far lower carbon footprint, and they are suitable for production of both textile and packaging-grade applications," says Connor Lynn, co-founder and chief business officer at Protein Evolution.
"Our technology has been validated at the laboratory scale, and we are building up to the commercial level now," Lynn adds. "We have various R&D collaborations in progress, including an on-going partnership with the Stella McCartney fashion brand, where we are turning Stella McCartney's factory-floor waste — unused polyester and nylon fabrics from previous collections — into good-as-new materials for future collections."
Sign up for the PlasticsToday NewsFeed newsletter.
You May Also Like
---