Eastman to Build World's Largest Advanced Recycling Facility in France
Eastman to Build World's Largest Advanced Recycling Facility in France
Eastman CEO Mark Costa and French President Emmanuel Macron jointly announced a plan to invest up to $1 billion in a molecular recycling facility.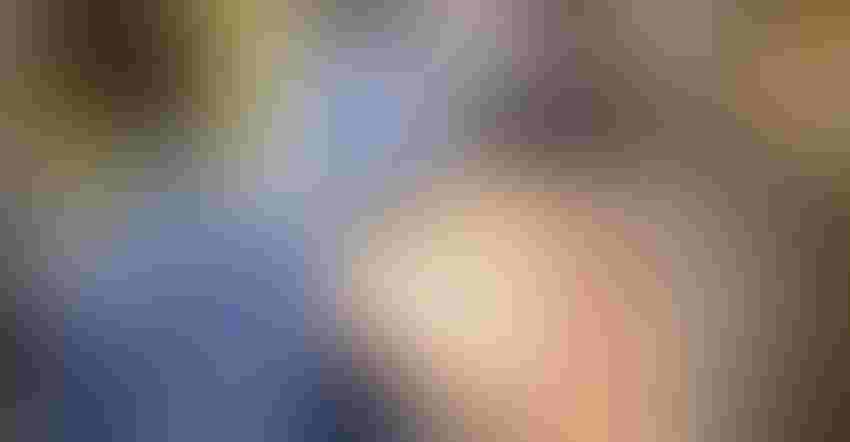 Eastman CEO Mark Costa and French President Emmanuel Macron have jointly announced a plan to invest up to $1 billion in a molecular recycling facility in France. The facility would apply Eastman's polyester renewal technology to recycle up to 160,000 metric tonnes annually of hard-to-recycle plastic waste that is currently being incinerated.
Eastman said that the investment would recycle enough plastic waste annually to fill the Stade de France football stadium near Paris 2-1/2 times, while also creating virgin-quality material with a significantly lower carbon footprint. 
The multi-phase project will include units for preparing the mixed plastic waste for processing, a methanolysis unit to depolymerize the waste, and polymer lines to create a variety of first-quality materials for specialty, packaging, and textile applications. Eastman also plans to establish an innovation center for molecular recycling that, it said in the news release, would enable France to sustain a leadership role in the circular economy. This innovation center would advance alternative recycling methods and applications to curb plastic waste incineration and leave fossil feedstock in the ground.
The plant and innovation center are expected to be operational by 2025. The project would create approximately 350 new jobs along with 1,500 indirect jobs in recycling, energy, and infrastructure, said Eastman.
Eastman's project has garnered support from several global brands that share its commitment to solving the world's plastic waste problem and view molecular recycling as a pivotal tool for achieving circularity. LVMH Beauty, The Estée Lauder Companies, Clarins, Procter & Gamble, L'Oréal, and Danone reportedly are signing letters of intent for multiyear supply agreements from this facility.
Eastman's polyester renewal technology breaks down hard-to-recycle plastic waste into its molecular building blocks, which are then reassembled to become first-quality material without any compromise in performance, according to the chemicals company. Eastman's polyester renewal technology enables the potentially infinite value of materials by keeping them in production, lifecycle after lifecycle. With the technology's inherent efficiencies and the renewable energy sources available in France, materials can be produced with up to an 80% reduction in greenhouse gas emissions compared with traditional methods, said Eastman.
"The investment in France is a significant step forward in Eastman's strategy to accelerate a circular economy globally," said Costa. "France has demonstrated its commitment toward a sustainable future and Eastman has set similar, ambitious carbon and circular economy goals. The announcement today has been made possible thanks to the support of President Macron, the French government, and its agency Business France, who have worked with impressive urgency to enable and incentivize this large and complex project. We look forward to working together for the long term and offer necessary innovations to recycle plastic waste and protect our planet for future generations.
"The plan to build the world's largest plastics recycling facility in France is an important part of our overall circular economy strategy," Costa added. The announcement made in Paris on Jan. 17, "is a key milestone toward our commitment, and we expect to achieve additional milestones in the coming months, including agreements related to securing the plastic waste that will be raw material supply, securing government incentives, and the site location decision," said Costa.
Sign up for the PlasticsToday NewsFeed newsletter.
You May Also Like
---