Loop's Revolutionary Depolymerization Process Is Not So Revolutionary, and That's the Problem
Loop's Revolutionary Depolymerization Process Is Not So Revolutionary, and That's the Problem
An "independent review" of Loop Industries' technology published this week notes that it is "not intended to certify the yields or economic viability of the technology." These omissions render the analysis largely meaningless, according to some experts.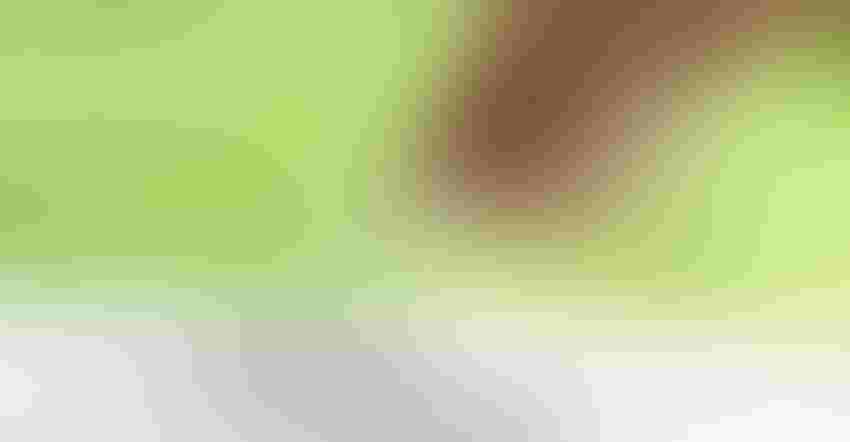 Image: Recycle Man/Adobe Stock
Loop Industries Inc. remains a hot topic since the Hindenburg Research report came out in October and called its advanced recycling technology "smoke and mirrors." Loop Industries' stock fell precipitously after the report was made public. My article on Loop Industries was a big hit among our readers, and one of the top 10 stories of 2020 in PlasticsToday.
After a few weeks of silence, Loop released an "independent review" of its depolymerization technology that I'm sure is giving them reason to believe this will all blow over. Unfortunately, it won't. While an independent review of the company's technology at its mini-pilot and pilot plant might have helped mitigate some of the doubts about its process, skepticism about the business model remains high.
The first article that ran in PlasticsToday generated a number of comments from our readers, most of them noting that depolymerization is nothing new. Some said the technology has been around for nearly 100 years. One reader told me that fact alone is enough to make him skeptical. That same reader wrote to me after seeing the independent review published by Loop, repeating what he'd said to me previously: "The general part of depolymerization is not novel, but can always be enhanced. [Professor Jerome Claverie, PhD] said it all when he stated, 'Loop's team did not reinvent the fundamental, well-established chemistry underlying depolymerization. However, they optimized a version of this process that provides the ability to effectively depolymerize waste PET plastic at a high purity at below 90-degree temperature, which sets their technology apart.'"
That part is key, this industry professional told me. "So, you will see that many of the [depolymerization process] patents are ways to make the depolymerization happen faster, or at a lower temperature, or some other benefit. Loop's patent is around the catalyst to do this. Carbios and others patent the enzyme, and I think some even patent the purification steps. They look for any part that is not patented and try to put protection around it." If you Google "depolymerization," you'll come up with dozens of pages of research papers and studies on that topic, proving that it is one that many companies and individual polymer scientists are working on to address the plastics sustainability issue.
A series of unfortunate events.
It seems from reading comments to the initial Hindenburg research report that Loop isn't the first to encounter Hatem Essaddam and his two sons, who "invented" the PET depolymerization process. Essaddam's ex-employer at Canadian company Ventix had this to say: "I hired the Essaddams when they arrived in Canada in late 2011. His sons were still in high school. The father sold me thick black smoke and got me and other shareholders into investing personal money for over 225,000 [Canadian dollars] plus commitments to banks and others before leaving 2.5 years later, to work for [Loop CEO] Daniel Solomita, who promised to pay him hundreds of dollars 'to catch flies' (in his own words)! Then Essaddam sued us for false reasons just to weaken us, which largely led us to go bankrupt.
"Hatem Essaddam is the most dishonest and mal-intentioned person I know, only eager for his own personal wealth. He is now working with someone I have heard was no angel, either, in his previous business, Dragon Polymers — at least one associate seems to have been arrested for major financial fraud in the province of Quebec. So, it's clear what's written in the Hindenburg report — I have lived most of it, making me, my ex-associates, and my other ex-employee (PhD) definitely supportive of all allegations provided in the Hindenburg report."
This individual put the link to an article that appeared in La Presse when the Hindenburg report came out, noting Loop's claims of a new iteration of its original technology since 2017. Essaddam claims to be the inventor of the process and, indeed, when I looked at the various patents, the inventor on each patent is Hatem Essaddam, with Loop Industries as the "Current Assignee."
According to Loop Industries' 2017 annual report, Hatem Essaddam received $500,000 of the $1.3 million he was promised when CEO Daniel Solomita bought his process. Payment of the remainder of the sum was conditional on the stages of manufacturing in the factory being successfully completed.
"We have not yet demonstrated the ability to manufacture at a commercial level the products resulting from the intellectual property acquired from Hatem Essaddam," said the annual report, published on the SEC's website. That report to the SEC noted that despite partnership agreements with five major companies, Loop Industries had accumulated losses of $14.5 million since its inception in 2010.
La Presse noted that Essaddam's job at Ventix was to "develop a process for extracting cellulose at room temperature from wood residues. Ventix's business took a turn for the worse, and Mr. Essaddam was laid off in 2014, when the company was in financial difficulty. Mr. Essaddam sued the company for wrongful dismissal, claiming $53,000 in damages for having terminated his contract unilaterally without serious cause."
In another personal action brought by Nephew and Margot in March 2020, the former owners of Ventix allege that Prof. Essaddam developed a "useless process, without industrial or commercial value" which did not allow them to "derive profitable income from his alleged invention.
"They claim that Mr. Essaddam in fact attempted to modify a process known and patented since 1914 by incorporating an ionized solution that added no value to the cellulose extracted from wood residues," noted La Presse's article. Quoted in the article, Nephew and Margot said, "[Essaddam] delivered nothing of what he had been hired for and, on the contrary, demonstrated the full extent of his dishonesty by directing all his research toward a technical and economic impasse by deviating from a process more than 100 years old, by adding an uninteresting ingredient." Nephew and Margot are seeking $75,000 each in damages for relentlessness and abuse in connection with the efforts of Essaddam to obtain royalties.
Hindenburg responds to Loop's "independent review."
It didn't take long – less than a day – for Hindenburg Research to come up with a response to Loop's independent research findings. While Loop claimed in its Q2 2020 SEC report that its new recycling process has "consistently high monomer yields, excellent purity, and improved conversion costs," Hindenburg responds that its process "immediately admits that the verification 'was not intended to certify the yields or economic viability of the technology of the process.' These omissions render the analysis largely meaningless," said Hindenburg. Loop Industries' shares promptly plunged 22% yesterday when Hindenburg issued its statement.
Hindenburg's chemistry expert called Loop's independent review "non-technical marketing material, very misleading" and concluded that "implying that [Loop's process] is easy, inexpensive, and cost effective based on their released information is just wrong." Hindenburg examined the 8-K filed on Monday and found that "buried in the exhibit and not included in Loop's press release was the review's finding that 'some operations' required 'minor interventions' that would 'have to be addressed at commercial scale.' With these issues arising at just a pilot scale, we believe an attempt at commercialization would prove to be a fruitless boondoggle."
Hindenburg's response claimed that Loop never responded to the 15 questions Hindenburg asked Loop management, ranging from why Loop's initial funding was facilitated through a convicted stock felon to why the company's two top scientists were in their 20s with no post-graduate education in sciences. "Those questions remain unanswered," said Hindenburg.
Given the focus of its Oct. 13 report, and Loop's claims about its GEN II process, Hindenburg had expected an affirmation of Loop's prior claims to the following:
The yield of the company's process: Can the company quantify how much output is produced per unit of input? Determining how much is lost during the process is a key measure of efficiency.

The purity of the finished monomers/base chemicals: Are there contaminants or inconsistencies in the 'building blocks' that could prevent them from being put back together to make new sellable product (i.e., virgin PET resin)?

The economic viability of the process: Can Loop's process, at an industrial/commercial scale, make economic sense? Our first report asserted that Loop's process is not economically viable — essentially the crux of its appeal to any investor.
Instead of getting answers, Hindenburg received a "glaring" disclaimer: "The verification was not intended to certify the yields or economic viability of the process."
Hindenburg noted that the review repeatedly commented on the purity of the end product without regard for yield and cost efficiency. For example, Hindenburg noted:
"effective at producing pure monomers"

"Kemitek's findings through this verification allow us to attest to the capacity of Loop's technology to produce pure monomers within their specifications."

"Independent testing by a respected third-party research center confirms that Loop's GEN II depolymerization technology is effective at producing pure monomers."
Hindenburg commented, as a "hypothetical" illustration: "What if a company pays $1 trillion to process a warehouse full of PET to achieve an end product that's 'pure' but also the size of a dime? Such information on purity without cost and yield is incomplete to the point of being irrelevant."
Hindenburg raises the same questions I've often thought to myself as I've researched the chemical recycling industry. I know that it must take railcar-loads of PET material to service customers that make bottles for Coca-Cola and PepsiCo and other major brand owners. So just how much plastic waste has Loop Industries collected over the past several years since it has set up its pilot plant? Who supplies the post-consumer PET waste plastic? How much DMT and MEG can they produce per ton of post-consumer PET? With a mini-pilot and a pilot plant, both of which appear to be limited in their production  capacity, I doubt Loop has the ability to make any significant amount of monomer.
"The failure in this latest review to report an entire pilot run and the combining of pilot runs suggests the results may be inconsistent and that the company is facing operational challenges at the pilot scale," said Hindenburg. "This obviously bodes poorly for a commercial-scale operation, the apparent premise of the company's existence."
A question of contamination.
Hindenburg also raised questions about the quality of the feedstock, or input. As any converter knows, the quality of the output is only as good as the quality of the input, and one of the big challenges with post-consumer recyclate is contamination. "In the case of breaking down, purifying, and reassembling PET, the more contaminated the feedstock, the more difficult it will be to create a purified end product," said Hindenburg.
Loop's characterization results for both lots of feedstock used confirmed that they were post-consumer waste PET with the presence of contaminants, as expected. Visual inspection revealed that the sample was composed of plastic material fragments of many different colors and printed films.
Hindenburg said it reached out to independent testing entity Kemitek on Dec. 14, 2020, with a list of several preliminary questions about its review.
"We asked about the amount, in grams, of PET used at the beginning and end of the process (which could help determine a yield) and whether the PET feedstock used was 'typical' for post-consumer waste. We were told by the Executive Director of Kemitek to 'address all your questions to Loop as we are not mandated to respond to inquiries.'"
Hindenburg then posted the list of 15 unanswered questions by Loop.
The plastics professional with whom I've been communicating said, "In my personal opinion, there may be execution challenges, and thus delays, and I would question the real motive. Many chemical recyclers haven't produced meaningful quantities, but small amounts, which to my understanding Loop has done, as well," he said. "But they were supposed to be live this year, now next year, and if the Spartanburg plant [Indorama] isn't being physically built now as we speak, I would be nervous. Another point of concern is why ThyssenKrupp is no longer a partner. Additionally, I would be interested to understand Indorama's perspective on the progress at Spartanburg; maybe they are ready to cancel the JV."
All good questions. My research will continue.
Sign up for the PlasticsToday NewsFeed newsletter.
You May Also Like
---