Nordson Asymtek automates manufacture of smart assistive-hearing devices
Nordson Asymtek automates manufacture of smart assistive-hearing devices
Nordson Asymtek (Carlsbad, CA), a Nordson company that supplies fluid dispensing and conformal coating equipment, has announced the sale of two Spectrum II S2-922 in-line dispensing systems to GN ReSound (Ballerup, Denmark), one of the world's largest manufacturers of hearing products.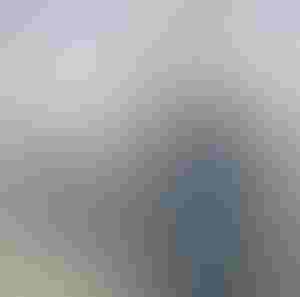 A developer and manufacturer of Bluetooth-enabled, smart hearing aids, GN ReSound presently has an installed base of off-line Nordson Asymtek coating systems and Axiom X-1000 dispensers. The Spectrum II systems were purchased to automate production lines for the application of underfill in the manufacture of hearing aids.
"We chose the Nordson Asymtek systems because we are familiar with the brand and have found that the equipment gives us the required performance and flexibility for many different processes needed in conjunction with manufacturing hearing aid electronics," said Elvin Solberg (pictured), Manufacturing Engineering Manager for GN ReSound. "Before, underfill was done manually off-line. Dispensing underfill in-line with the Spectrum II reduces manual handling and gives a more uniform result, a more efficient SMD manufacturing process and better yield," said Solberg in a prepared statement.
The Spectrum II dispensing platform is a high-speed precision dispensing system for microelectronics, semiconductor, MEMS and manufacturing/assembly applications. It has a small footprint, but accommodates dual valves, up to six heaters and dual-lane conveyance.
Parent company Nordson Corp. (Westlake, OH) provides precision dispensing technology, plastics extrusion and injection molding, electronics testing and inspection and surface preparation to a global customer base.
Sign up for the PlasticsToday NewsFeed newsletter.
You May Also Like
---