Global Auto Manufacturers Shift from Just-in-Time to Just-in-Case Strategy, Says Survey
Global Auto Manufacturers Shift from Just-in-Time to Just-in-Case Strategy, Says Survey
Ongoing supply chain issues top list of challenges to automotive manufacturing in industry survey.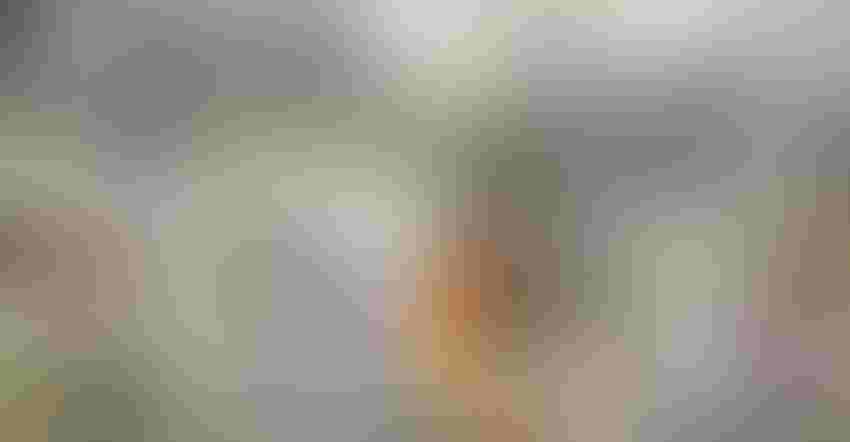 zhuzhu/iStock via Getty Images
Supply chain disruptions and rising material costs are causing the global automotive industry to re-evaluate lean manufacturing principles reveals a new survey commissioned by ABB Robotics. Shifting from "just-in-time" to "just-in-case" strategies, manufacturers are holding more stock to protect against unplanned disruptions.
Produced in partnership with leading industry publication Automotive Manufacturing Solutions, the survey was completed by a mix of global industry experts from vehicle manufacturers, suppliers, and engineering. Nearly two thirds (62%) of respondents cited ongoing supply chain concerns when asked to select their top three challenges to automotive manufacturing, while 41% cited the impact of material and component price increases and 31% pointed to growing labor costs and shortages.
The survey also revealed how manufacturers are turning to increased stock-holding and bulk material purchasing to limit their exposure to disruption elsewhere in the supply chain, while working with a wider network of suppliers to ensure sufficient availability of parts.
"This seismic shift in manufacturing logistics requires smart, effective solutions," said Joerg Reger, managing director of ABB Robotics Automotive Business Line. "ABB is addressing these challenges directly with more efficient and flexible solutions, such as our range of AMRs [autonomous mobile robots], which can greatly improve the speed of delivery of critical parts to the assembly line."
The survey highlighted how the rising cost of raw materials (62%) had already overtaken energy costs (59%) as the industry's chief concern. Energy efficiency continues to be important (17%), while an identical number of respondents felt that tighter cost management was crucial to the industry's response.
Sustainability targets (mostly) on track
Respondents were broadly positive about the prospect of achieving sustainability targets, with 16% responding "yes definitely," 51% saying "yes but it won't be easy," and 29% selecting, "possibly but with great difficulty." Four percent said they don't see it happening, while 1% were unsure. Overall, therefore, 96% of respondents believe it's possible to meet sustainability targets, albeit with varying degrees of difficulty.
Questioned about the barriers to achieving sustainable manufacturing, the responses were:
High levels of capital investment required, 24%;

sourcing renewable energy, 15%;

recycling challenges, 12%;

implementing new manufacturing processes, 11%;

reducing energy consumption, 10%;

difficulty conducting a carbon impact assessment, 8%.
Barriers to electrification
Asked about how realistic it is for industry to shift to 100% electric vehicle production by the target dates, ranging between 2030 and 2040, respondents were pessimistic, with more than half believing that 100% electrification is not realistic by the target dates. Of the responses, the only positive views were 11% for "definitely yes" followed by 28% saying "yes, but it won't be easy." Those that thought the target dates would not be met included 41% selecting, "possibly, but not by the target dates," 18% saying they don't see this happening, ever, and 2% who were not sure. When those results are grouped together, a total of 39% believe that target dates will be met with a varying degree of difficulty. By contrast, a total of 59% believe that targets will not be met by the given date, or don't see it ever happening.
When probed further about the specific barriers to achieving 100% electrification by the target dates, the major responses were "adapting to the new battery supply chain" (19%),  "other" (19%), "high levels of capital investment required" (16%), "too rapid a pace of change" (14%), and "refitting & adapting existing production lines & plants" (8%).
Questioned more broadly about the constraints to electric vehicle growth, respondents cited "lack of charging infrastructure" (26%), "high battery & electric vehicle prices" (17%), "slow technological advances in EV range & charging performance" (12%), "constrained upstream battery supply chain" (8%), "consumer resistance to EVs" (7%), and "lack of battery cell Gigafactory capacity" (7%).
The ABB survey includes close to 600 global industry experts, from vehicle manufacturers to suppliers at all levels of management and engineering, and other key professionals throughout the automotive world.
Sign up for the PlasticsToday NewsFeed newsletter.
You May Also Like
---