Good-Night Nylon, as DuPont Plans Engineering Plastics Divestment
Good-Night Nylon, as DuPont Plans Engineering Plastics Divestment
The company plans to focus more on high-margin electronic materials; the $5.2-billion acquisition of Rogers Corp. and other "priority targets" is the first step.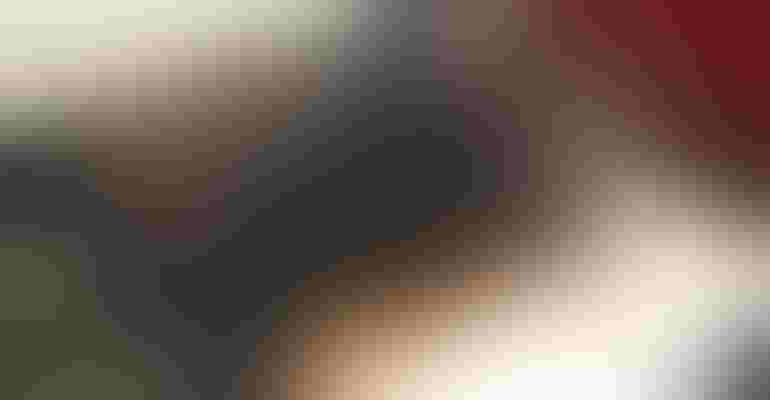 Thermal management is a key component of electric vehicles and demands high-performance plastic solutions, such as those based on polyamides.
Image: Stephen Moore
It all started in February 1935 at the DuPont Experimental Station in Wilmington, DE, with the first production of polymer 6-6, later to become the polyamide (PA) resin nylon 66. Commercial production in fiber form commenced in December 1939 in Seaford, DE, with the first retail sales of nylon stockings coming in May 1940.
Subsequently, DuPont developed its PA business into a global engineering plastics enterprise under the Zytel brand, widely used in the automotive industry.
Around 86 years after its discovery, DuPont now sees a more profitable future in electronic materials, as evidenced by the planned acquisition of Chandler, AZ–based Rogers Corp., a leading supplier of high-margin advanced materials for applications such as electric vehicles, advanced driver assistance systems (ADAS), 5G telecommunications, and clean energy. Rogers' portfolio includes circuit board materials and specialty elastomers for electronic applications based on silicone, EPDN, solid urethane, and thermoplastics, among others. Consequently, with a target closing of Q4 2022, DuPont has unveiled plans to divest several products in its Mobility & Materials portfolio, sales of which are estimated at $4.2 billion for 2021.
Besides its Zytel, specialty nylon, and high-temperature nylon products, also on the block are other engineering resins and performance polymers that DuPont pioneered, including Crastin PBT, Rynite PET, Hytrel thermoplastic elastomers, Vamac elastomers, and Delrin polyacetal resin. Surface protection films marketed under the Tedlar brand — used in solar panels, to name one fast-growing application — and the DuPont Teijin Films BOPET joint venture are also within the scope of planned divestments, with proceeds going toward the $5.2-billion Rogers acquisition and other "priority M&A targets."
DuPont's Mobility & Materials business retuned a solid operating EBIDTA margin of 21.6% in Q3 of 2021, which would be the envy of many a polymers producer, but this compares with 25.3% for Water & Protection (which includes aramid fibers) and 32.4% for Electronics & Industrial, which will become a $40-billion business after the Rogers acquisition.
DuPont also commented on the outlook for auto production in 2021 in light of the current global shortage of semiconductor chips, citing IHS estimates of auto builds down around 20% in Q4 of 2021 versus Q4 in 2020, and a 17% decline in auto production for the second half of 2021 compared with initial forecasts made in July.
Despite the planned mobility divestiture, DuPont will continue as a leading supplier to the new electric vehicle sector through Rogers and group company Laird, which supplies electrically-conductive elastomer gaskets, conductive tapes, and other electronic components. DuPont's move appears to recognize that the growth potential for internal combustion engines, where polyamides play a critical role in under-the-hood applications such as charge-air ducts and air-intake manifolds, is limited, while electric vehicles are set to be the future of the automotive industry.
Having said that, several opportunities exist for PA resins in EVs, including thermostat housings and cooling pipes, while fuel cell vehicles represent a fertile ground for resins such as polyacetal, PA, and polyester engineering plastics in applications such as fuel cell stacks and hydrogen tank liners. As such, the Mobility & Materials product portfolio up for sale appears to be attracting a lot of interest from incumbent players and investors.
Sign up for the PlasticsToday NewsFeed newsletter.
You May Also Like
---