High-performance PPS resins prove compatible with automatic transmission fluid
High-performance PPS resins prove compatible with automatic transmission fluid
Recent research confirms several grades of Solvay's Ryton polyphenylene sulfide (PPS) polymer demonstrate strong compatibility with Ford's ultra-low viscosity ULV 25 automatic transmission fluid (ATF).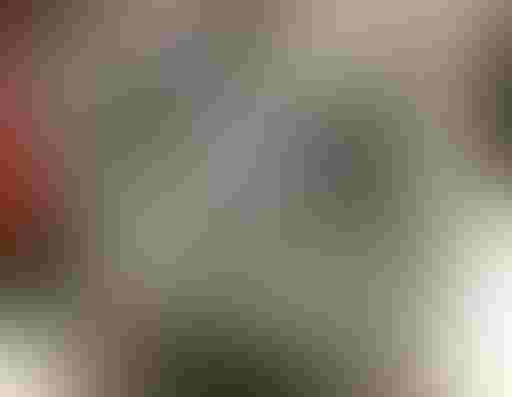 The study builds on Solvay's continuing research aimed at demonstrating a growing number of its high-performance polymers are compatible with ATFs commonly used by industry-leading automakers. In its latest study, Solvay focused on Ford's ATF ULV 25 (specification #WSS-M2C949-A), which is a free-flowing fluid that enables automatic transmissions to operate more efficiently. Four grades of Solvay's Ryton PPS were evaluated under ISO and ASTM test methods to measure changes in mechanical properties after controlled exposure to Ford's ULV 25 ATF. The PPS grades tested were:
Ryton R-4-200BL: 40 percent glass fiber-reinforced compound providing enhanced strength and toughness

Ryton XE-5030: 30 percent glass fiber-reinforced compound offering high impact strength, high flow and excellent thermal stability

Ryton XK-2340: 40 percent glass fiber-reinforced compound delivering high strength and high flow for precision molding

Ryton R-7-190: Glass fiber and mineral filled compound providing enhanced strength and low mold maintenance.
Latest polyphenylene sulfide grades can handle aggressive environments associated with automatic transmissions.
Samples of Ryton R-4-200BL, XE-5030 and XK2340 PPS were tested after set periods of exposure to ATF ULV 25 at 150°C (302°F) that extended as long as 3000 hours. Samples of Ryton® R-7-190 PPS were tested after the same durations of exposure to Ford's ATF and at the same temperature, with the maximum exposure time reaching 1500 hours. In all cases, the materials categorically exhibited excellent resistance to Ford's ATF ULV 25, with minimal changes to tensile strength, tensile elongation at break or impact strength.
"Solvay offers the automotive industry an unmatched portfolio of specialty polymers and advanced light-weighting solutions to help automakers improve the efficiency of their transmissions and explore new possibilities for electrification of the drivetrain," said Brian Baleno, global automotive business manager for Solvay's Specialty Polymers business unit. "This latest study shows that the strong chemical resistance of these four grades of Ryton PPS qualifies them to join our growing portfolio of solutions for under-the-hood applications that demand compatibility with a leading ultra-low viscosity ATF."
Ryton PPS is reportedly an ideal choice for automotive parts exposed to high temperatures, automotive fluids and mechanical stress. Potential applications in the electrified powertrain include transmission sensors, automatic control pistons, traction motor bobbins and solenoids among others. Ryton PPS is also used in brake system components, as well as electrical/electronic devices that require high heat resistance, high dimensional stability, and corrosion resistance. Ryton PPS is a lightweight alternative to metal and is resistant to corrosion by salts and all automotive fluids. Its ability to be molded into complex parts with tight tolerances and insert molding capability accommodates multi-component integration.
Sign up for the PlasticsToday NewsFeed newsletter.
You May Also Like
---