How Adhesives Are Driving Advances in E-Mobility
How Adhesives Are Driving Advances in E-Mobility
Adhesives are among the enabling technologies contributing to what some experts are calling a fundamental transformation of the automotive industry.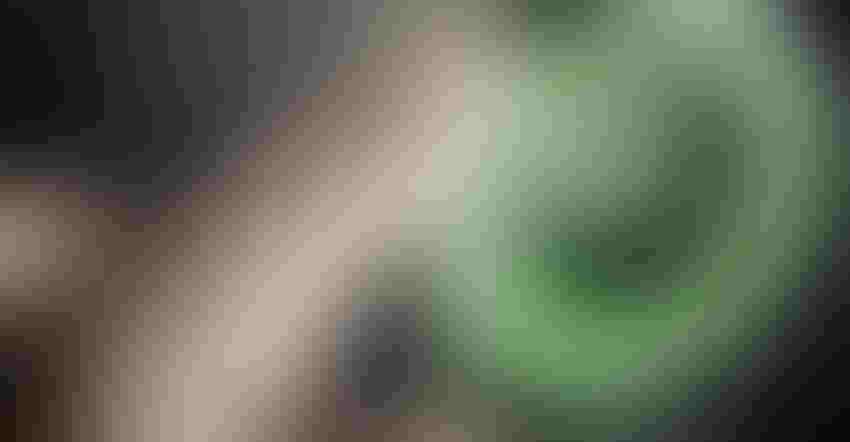 Sambhav Grover
Today, there are 6.8 million hybrid and electric cars on the road, and by 2030, one out of four cars will fall into that category, according to research conducted by ChemBizR, a business consultancy dedicated to the chemicals industry. The shift from the internal combustion engine and, indeed, the advent of autonomous vehicles, is driving unprecedented innovation in automotive technology. Adhesives are among the enabling technologies contributing to what some experts are calling a fundamental transformation.
Electric motor assemblies
As motors become smaller and more efficient, new challenges in bonding technology have surfaced. Some of the main applications of adhesives in electric motors involve joining magnets, shafts and rotors, and stators and housings. A progressive reduction in motor size leads to tightened manufacturing tolerances, which drives up costs. Established joining methods, such as mechanical clamping or "bandaging" of magnets, are reaching their limits in terms of motor function and the production process. Consequently, they are being replaced by magnet bonding adhesives.
Adhesives have certain advantages over conventional joining methods: They compensate for tighter manufacturing tolerances, prevent fretting or contact corrosion, and provide impact resistance, which is essential for withstanding the high dynamic forces of electric motors. Adhesives' vibration-damping characteristics reduce noise and provide an overall more pleasing acoustic environment.
Stress and heat distribution in electronics
Cars are turning into "brains on wheels," as circuit boards in control units become smaller and more powerful. They also last longer than ever. Underfills and encapsulants play a key role in protecting the PCB. Adhesives manufacturers are working to find a solution for the joining, sealing, and encapsulation of electronic components, as well as materials to optimize thermal management. Distributing the stress and heat that electronic components can generate is a key goal.
Similarly, touchscreen displays are digitizing the driving experience. Radar systems, cameras, and sensors monitor the surroundings of a vehicle in real-time and transmit information about the car to the driver assistance systems. Transparent adhesives help improve the stability and image quality of displays.
Li-ion batteries add weight
For the widespread adoption of EVs, Li-ion batteries will need to deliver extended range on a single charge and come down in price. Also, the batteries should maintain a constant temperature, somewhere between 18° and 37°C. Adhesives help dissipate heat through conductive paste, protecting the batteries from overheating.
Lightweighting is a singular focus of car manufacturers, and they are shifting to components made of plastics, aluminum, and carbon fiber to move the needle. Recently, BASF, L&L Products, and Stellantis collaborated to reduce mass and improve crash performance on the composite tunnel for the Jeep Grand Cherokee L. Adhesives and sealants can enable lightweight automotive construction. Bonded joints can withstand high amounts of stress and temperature fluctuations while improving crash performance.
Rising demand for adhesive tape
Adhesive tape is forecast to be a key component for automotive manufacturers as they continue to pursue lightweighting opportunities. Adhesive tapes offer an advantage over traditional mechanical fixtures and eliminate some of the challenges associated with paste viscosity and dispensing techniques. The batteries of electric cars generate heat and voltage, which need to be shielded to ensure user safety. Double-sided tapes and special films can prevent power surges, and batteries can be wrapped in non-flammable materials that withstand temperatures up to 150°C.
Replacing mechanical fasteners
Different materials have varying thermal expansion coefficients. Mechanical fasteners, such as screws or bolts, do not allow expansion or contraction of joined materials under different temperatures. Adhesives, however, are sufficiently flexible to accommodate movements caused by the thermal expansion of the substrates even after they are fully cured. Anaerobic adhesives are not susceptible to corrosion, unlike mechanical fasteners. There are multiple reasons to replace mechanical fasteners with adhesives, where possible, in automotive applications.
About the author:
Sambhav Grover is Associate Consultant, Polymers & Materials, at ChemBizR, a boutique business research and consulting partner of chemical companies globally. ChemBizR helps customers address critical business challenges and strategic growth initiatives and transform their enterprise for sustainable growth in a highly competitive and rapidly evolving environment.
Sign up for the PlasticsToday NewsFeed newsletter.
You May Also Like
---