PLAST-EX highlights how advances in composites benefit aircraft
PLAST-EX highlights how advances in composites benefit aircraft
New developments in composite materials and manufacturing processes are enabling airplane manufacturers to make lighter and more efficient aircraft while improving performance.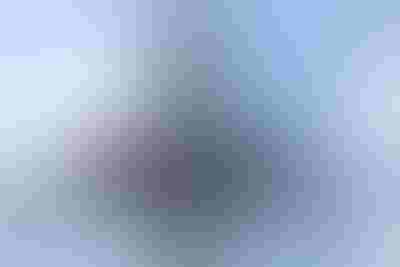 PLAST-EX, part of the Advanced Design & Manufacturing (ADM) Expo, returns to the Toronto Congress Centre on June 4 to 6 with a packed conference program and four other advanced manufacturing events—Automation Technology Expo (ATX), Design & Manufacturing (D&M), PACKEX and Powder & Bulk Solids (PBS)—on one show floor. 3D printing, automation, packaging, and mobility are among the topics being presented at the co-located conference; among them is a presentation focused on lightweighting for aircraft.
Composites are playing a key role in aircraft lightweighting and performance enhancements,
such as in these fan blades.
On Wednesday, June 5, Peter Richter will discuss strategies moving the needle in lightweighting for aircraft. The talk will focus on passenger airlines. These are the key component of the latest increase in the use of lightweighting, composites, and enhanced performance and affect our everyday lives the most.
Airlines' profit margins are extremely narrow, notes Richter. Jet fuel is the largest cost driver in operating an airline, so small fluctuations in the price of jet fuel can make the difference between a profit and loss. The most obvious way to reduce jet fuel consumption in today's environment is through increases in engine efficiency and aircraft lightweighting.
New developments in composite materials and manufacturing processes are enabling airplane manufacturers to make lighter weight, more efficient and at the same time higher performance aircraft. New engine designs and increases in the content of composites in aircraft can improve fuel performance by as much as 15 to 25%. Not only does this positively impact the use of fuel and the environment, it also opens new strategies to grow profits by redesigning the way we fly.
New aircraft such as the Boeing 777X can now reach all points on the planet without refuelling; the Airbus A220 can quietly and efficiently take business passengers from downtown airport to downtown airport, minimizing lost time in traffic. More point-to-point flights avoid the delays and inefficiencies of the present hub-and-spoke approach to air travel in North America. Point-to-point travel also reduces the fuel cost of the extra takeoffs and landings and avoids wasted layover time. These are just a few of the many benefits these changes bring. Composites are helping to add comfort to the overall flight experience as airlines reduce seat size and spacing in an effort to increase revenues.
Further developments and evolutions in composite materials, as well as improved manufacturing technology, are allowing more composites to be used in aircraft. New materials such as graphene (single to 10 molecular layers of carbon) have demonstrated great increases in the structural properties of existing composites. Graphene also offers other benefits due to its electrical and other properties. Lighter and stiffer aircraft will not only improve the present way we travel: they will also open up new ways to travel. These new technologies are necessary as we transition to a new generation of electric and autonomous flying vehicles that will improve the way we move.
For more information about this presentation and PLAST-EX in general, and to register to attend, go to the event website.
Sign up for the PlasticsToday NewsFeed newsletter.
You May Also Like
---