Polyamide 46 grade deployed in automotive low-friction timing system
Polyamide 46 grade deployed in automotive low-friction timing system
A special lubricated grade of its Stanyl polyamide (PA) 46 from DSM Engineering Plastics has been selected for use in low-friction slide shoes within the timing system on a new generation of energy-efficient turbocharged petrol engines. The timing systems parts are produced by precision injection molding company Quadrant Creative Molding & Systems (QCMS) in Tielt, Belgium. The timing systems are supplied by Japanese Tier 1 Tsubakimoto UK (Nottingham).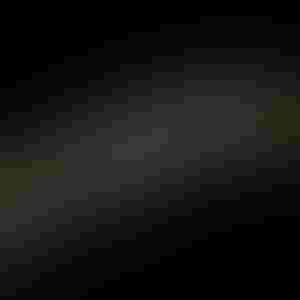 These new energy-efficient turbocharged petrol engines make substantial use of the technological expertise that it has built up in recent years in Formula One car racing, and they represent the latest state of the art in engine downsizing. They reportedly offer an optimized combination of drivability and fuel consumption, with significantly lower CO2 emissions, despite their higher power.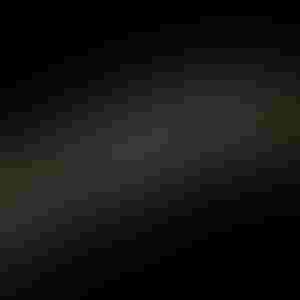 Low friction polyamide slide shoe is key component
of timing system used in new-generation energy-
efficient turbocharged petrol engine.
Stanyl PA 46 is already widely used in engine components, owing to its ability to withstand the highly demanding conditions found in this slide shoe, which include high temperatures, high loads, high velocities, harsh chemical environment and heavy vibrations. Stanyl reportedly has excellent wear and abrasion resistance and outperforms most other thermoplastics under most conditions - but especially at higher temperatures and high torque/loads.
Stanyl is said to possess superior properties compared with rival materials such as PA 6 and PA 66 (wear resistance can be as much as seven times higher), polyphthalamide (PPA), acetals, and PPS. Each of these has a weakness, whether it be brittleness (PPS, PPAs), low stiffness at high temperatures (POM, PPS, PA6, PA66, PPAs) or high abrasiveness (PPS).
Until now, the current industry standard for engine components has been Stanyl TW341, but for the new engines, DSM has developed a grade with even better friction performance, Stanyl TW371. This provides extra benefits in terms of reduced CO2 emissions and improved fuel economy. Tests have shown a 20% reduction in friction by using Stanyl TW371."That may not sound like a lot, but at this level, such an improvement is very significant," says Jippe van Ruiten, R&T Manager Automotive Europe at DSM.
DSM worked very closely with Tsubakimoto and QCMS to ensure that Stanyl TW371 meets all performance and manufacturing criteria. Quadrant CMS carried out several molding trials to optimize the molding process and Tsubakimoto carried out a number of validation and performance tests. The new grade will help to meet gas (carbon monoxide, hydrocarbons, nitrogen oxides) and particulate emission targets under the Euro 6 standard, which came into force in September 2014. Cars will also conform with the EU limit on CO2 emissions; since last year, all new passenger cars must emit no more than 130 grams of CO2 per kilometer.
"DSM's competence in material sciences includes outstanding knowledge on tribology," says van Ruiten. "We believe it is essential for us to develop deep insights into the application fields of our key market segments in order to keep our place as an innovation leader and to be a useful development partner for our customers."
DSM is now searching for even better solutions with lower friction that will help to further reduce CO2 emissions from automobiles. Developmental low friction grades Stanyl HGR1 and HGR2 are currently under evaluation at several OEMs.
Sign up for the PlasticsToday NewsFeed newsletter.
You May Also Like
---