Sabic Showcases EV Metal-Replacement Opportunities at Battery Show Europe
Sabic Showcases EV Metal-Replacement Opportunities at Battery Show Europe
Sabic featured several new products at the Stuttgart event, including modified polyphenylene ether resins for battery module housings, brackets, and frames.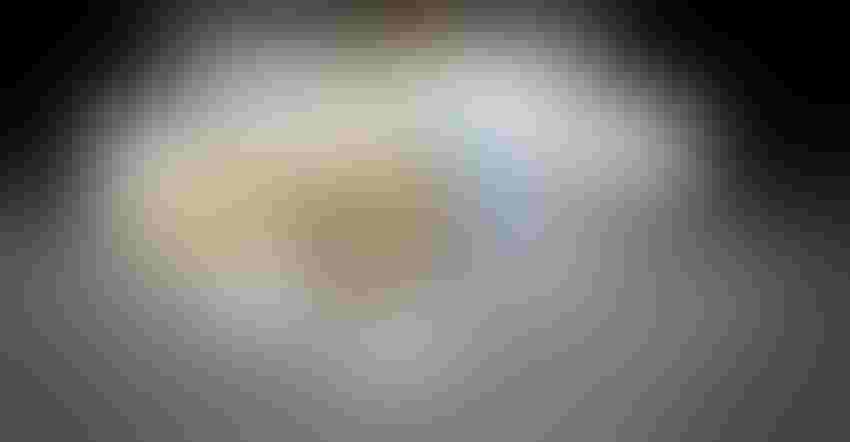 At this year's Battery Show Europe 2021 in Stuttgart, Germany, Sabic called attention to its dedicated, all-encompassing approach to "Powering Excellence in Batteries and Energy Storage" in automotive and e-mobility to stationary applications.
The company said its goal at the event, which runs from from Nov. 30 to Dec. 2, was to demonstrate its commitment, expertise, and broad portfolio of polymer and specialty technologies to help customers implement safer, more sustainable, and economically scalable concepts for more efficient energy storage.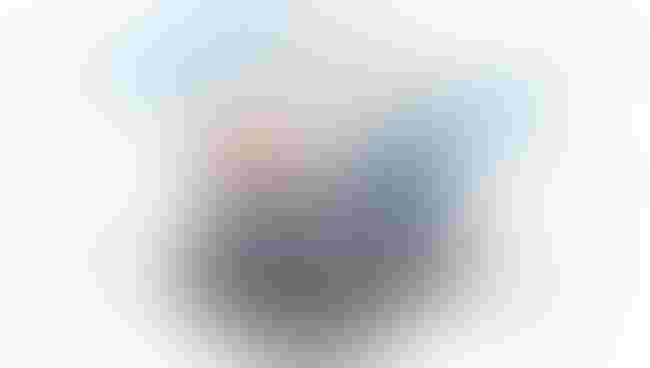 Many paths to battery improvement are paved by plastics.
Featured solutions from Sabic's portfolio at the show included:
An industry-first lightweight, plug-in hybrid (PHEV) battery tray cover using non-halogenated FR Sabic PP compound. The product meets stringent fire-safety requirements while eliminating additional thermal blankets common in aluminum designs.

A prototype of an optimized EV battery pack with a novel design. Made from polymers such as Stamax FR resin, the part achieves up to 12% weight savings compared with existing aluminum EV battery packs.

A prototype plastic honeycomb structure in Xenoy HTX resin for battery pack side-impact protection, with significant weight and costs savings versus metals.

Other prototypes and commercial applications of battery and charger housings using engineering thermoplastic and polypropylene compounds, including Stamax FR solutions.

Plates measuring 12 x 12 inches that illustrate the superior fire-shielding performance of Stamax FR resin versus aluminum when exposed to a flame temperature of 1,000°C for more than five minutes.

The Everflow joint venture for next-generation vanadium redox flow (VRF) long-duration batteries using Sabic's polymer grades for key components such as the battery stack, tank, and piping.

An innovative energy storage system concept based on second-life EV batteries.

An EV charging connector made from Valox FR resin.
Battery innovation core to clean-energy transition
"Most countries on this planet are committed to deliver on carbon neutrality ambitions, so accelerating innovation in batteries — from lead-acid to lithium-ion and fuel cells — is key for the world's transition to clean energy," said Bob Maughon, Executive Vice President, Sustainability, Technology & Innovation, and Chief Technology and Sustainability Officer at Sabic. "Our drive is to power the energy-storage value chain with second-to-none application technology, material engineering, regulatory expertise, and one of the most comprehensive and focused thermoplastic offerings in the market."
One of the most critical issues, especially in the performance of batteries for electrical vehicles (EVs), is the prevention of battery fires in thermal run-away situations. Sabic's range of non-halogenated flame retardant (FR) resins can offer unique intumescent and char-forming properties, delivering the potential to stop the propagation of flames in the case of a fire and eliminate the need for additional thermal blankets, such as those required when using metal designs. At the same time, Sabic's non-halogenated FR resins provide greater design flexibility, significant weight savings — an important feature for supporting the improved driving ranges of EVs — and recyclability to support the circularity of battery materials.
Sabic's offerings are targeted at all types of battery components for EVs, e-bikes, and industrial vehicles (forklifts, caterpillars) as well as EV charging infrastructure and energy storage systems (ESS).
Re-imaginging battery design via advanced thermoplastics
At the event in Stuttgart, Sabic also presented its vision of re-imagining battery designs for e-mobility and industrial applications with advanced thermoplastics to maximize safety, extend product life, and support manufacturing scalability. Several exhibits demonstrated this in-depth application and material expertise:
New Noryl NHP 6011/6012 modified polyphenylene ether (PPE) resins, launched at The Battery Show Europe 2021, for battery module housings, brackets, and frames. The resins feature robust flame retardancy and impact resistance.

ISCC+ certified bio-renewable Ultem resins — with a 10% lower carbon footprint compared to fossil-based incumbent materials — for use in gaskets and insulation plates of high-performance industrial batteries.

A plastic/metal hybrid battery crash protection honeycomb prototype using Noryl GTX resin for significant weight and cost savings versus metals.

Full Noryl GTX resin solutions for top covers, corner support plates, and other demanding structural battery parts as well as for honeycomb laminate sheet from EconCore for side-crash protection of battery units. They reportedly offer better dimensional stability and lower water absorption compared with honeycomb structures made with currently used thermoplastics.

Selected pilot and commercial applications with LNP copolymers, which deliver low temperature ductility, good flow, flame retardancy, and laser weldability. Featured examples included a forklift battery side plate in LNP CX copolymer blend, a charging plug/connector, and battery housings for e-bikes in LNP EXL copolymer resins.
Sign up for the PlasticsToday NewsFeed newsletter.
You May Also Like
---