SPE Fetes Automotive Innovation Award Winners
SPE Fetes Automotive Innovation Award Winners
The Ford F-150 Lightning's front trunk — the largest in the industry — won the Body Interior Category and also captured the Grand Award.
Image courtesy of Ford Motor Co.
The Automotive Division of the Society of Plastics Engineers (SPE) unveiled the winners of its 52nd annual Automotive Innovation Awards at a gala held on Nov. 8 at Burton Manor in Livonia, MI. The Body Interior Category winner was also this year's Grand Award winner. This year's winners by category are featured here. (The Lifetime Achievement, Vehicle Engineering Team, and Hall of Fame award winners will be covered in separate articles.)
Grand Award and Body Interior Category Winner: Mega Bin/Frunk
OEM make and model: 2024 Ford Motor Co. Ford F-150 Lightning

Tier supplier and processor: Cascade Engineering

Material Supplier: Celanese

Toolmaker: Commercial Tool Group

Material: Celstran PP-GF40 AD3004 polypropylene long-fiber thermoplastic (PP-LFT) with 40% glass reinforcement

Process: Injection molding
By converting from compression molded painted sheet molding compound (SMC) to injection molded PP-LFT to produce this large Class A composite front trunk, or frunk, (pictured above) — currently the industry's largest — mass is reduced 48%, productivity increased owing to a 37% cycle-time reduction, the cost and environmental burden of paint is eliminated, seal interfaces are improved, secondary routering of holes is no longer needed, and the frunk is fully recyclable at end of life. A 4,000-tonne injection press and tool equipped with a 16-drop hot-runner system are used to mold parts.
Aftermarket and Limited Edition/Specialty Vehicles Category: Hybrid Battery Interconnect Board
OEM make and model: 2024 General Motors Chevrolet Corvette E-Ray

Tier supplier and processor: Sun Microstamping Technologies

Toolmaker: Sun Microstamping Technologies

Material: Ultramid B3UG4 polyamide (PA) 6

Process: Vertical clamp parting line injection rotary molded – insert overmolding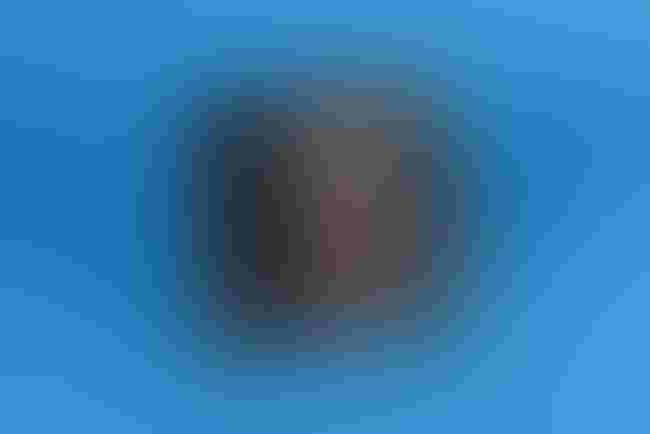 Ultramid B3UG4 polyamide 6 from BASF was selected for this application because of the material's functional integration capabilities in tight spaces. | Image courtesy of GM
This patented hybrid battery interconnect board features small and delicate metal current collectors, bus bars, and sensing lines in a very compact design to fit in limited packaging space. The 20%-glass-fiber-reinforced PA 6 grade was selected for its ability to offer high levels of functional integration in limited space and its compatibility with snapfits, heat staking, ultrasonic welding, and adhesive bonding. The material is also heat stabilized and flame retardant. Laminated core-block inserts are used in rotary injection tooling for venting and to control stampings during overmolding.
Electric & Autonomous Vehicle Systems Category:
Battery Disconnect Unit
OEM make and model: 2023 General Motors GMC Hummer EV

Toolmaker: USF Delta Tooling

Material: Ultramid H2 G25 polyamide (PA) 66 V0KB1 and Ultradur B4550G5 polybutylene terephthalate (PBT)

Process: Injection molding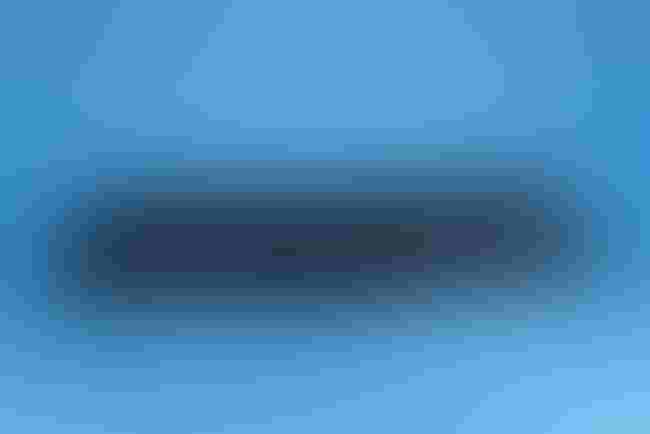 The battery disconnect unit supports fast EV charging and rapid power disconnection in the event of an emergency. | Image courtesy of GM
Two battery disconnect units (BDUs) have been integrated into a single system supporting two 400-V systems, which enable fast and safe recharging of electric vehicles (EVs) and disconnection of power in an over-current situation to protect passengers. The meter-long parts feature a complex design that offers improved thermal management and reduced component mass. Two UL 94 V0 halogen-free materials — one with a very high comparative tracking index (CTI) — replaced die-cast aluminum while maintaining superior physical properties and ease of processing. Complex simulation and process optimization were also key to success.
Winners previously profiled in
PlasticsToday

:

Body Exterior Category: Thermoplastic Splitgate

Materials Category: Battery Module Sideplates

Process/Assembly/Enabling Technologies Category: Seat Module

Safety Category: Intumescent Terminal Covers

Sustainability Category: One-Piece Frunk
Sign up for the PlasticsToday NewsFeed newsletter.
You May Also Like
---