Toray Develops High-Speed Thermal Welding for Carbon-Fiber Composites
Toray Develops High-Speed Thermal Welding for Carbon-Fiber Composites
Technology addresses assembly bottlenecks caused by complicated adhesive bonding and bolt fastening processes.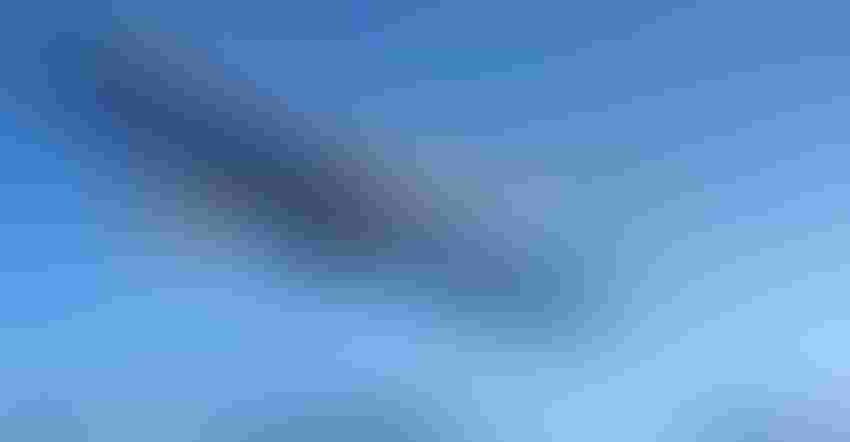 Toray Industries has developed a technology that thermally welds carbon-fiber-reinforced thermoplastic (CFRP) composites at high speed. This technology will reportedly enable higher rates of production and weight savings for CFRP airframes. The company intends to push ahead with demonstrations with a view to commercializing airframes sometime after 2030, while further expanding CFRP applications.
Global aircraft demand should recover through 2025 after stagnating amid the COVID-19 pandemic, according to Toray. Demand for next-generation aircraft with 120 to 240 seats should be strong from 2030. Thermosetting CFRP is the primary structural material for aircraft main frames because of its long use and high reliability. The downside is that complicated adhesive bonding and bolt fastening processes of CFRP have become assembly bottlenecks. CFRP production times greatly lag those for aluminum alloy airframes. High-rate production and weight savings that help enhance fuel efficiency will be important to capture prospectively large demand. 
To this end, Toray has developed a thermal welding technology that swiftly and robustly joins thermosetting CFRP components for aircraft. This simple bonding approach employs proprietary technology to form a thermally weldable layer on the surface of thermosetting CFRP, instantaneously heating part surfaces to bond them. This technology enables high-speed assembly of thermosetting and thermoplastic CFRP parts without the need for adhesive bonding and bolt fastening.
Using this technology on thermosetting CFRP with thermally weldable layers offers the same mechanical properties as CFRP for current aircraft models. Toray demonstrated that the joint strength of thermally welded structures is equivalent to that of co-cured CFRP structures for current aircraft models, ensuring the reliability of bonding technology for practical applications.
The company assembled a demonstrator simulating the elemental structure of an aircraft at high-speed using thermally weldable thermosetting CFRP parts. Thereby, its elemental technology concept was confirmed. Toray's technology should achieve a high-rate production that matches or surpasses that for aluminum alloy airframes.
A CFRP airframe using Toray's technology should reduce carbon dioxide emissions across the life cycle compared with aluminum alloy airframes. Cutting the weight of bolt fasteners should lighten airframes, and further reduce these emissions.
Toray has partnered with Boeing to promote a number of technological development projects in the fields of aircraft manufacturing and materials technology. Some of Toray's progress through this development effort is based on results obtained from a project, "Development of New Innovative Composite Materials and Forming Technologies," supported by the New Energy and Industrial Technology Development Organization (NEDO).
Sign up for the PlasticsToday NewsFeed newsletter.
You May Also Like
---