Trinseo Starts Up Novel PC Dissolution Pilot Plant
Trinseo Starts Up Novel PC Dissolution Pilot Plant
The solvent-based technology reportedly allows effective end-of-life plastic recycling of mixed waste streams and enhances circularity.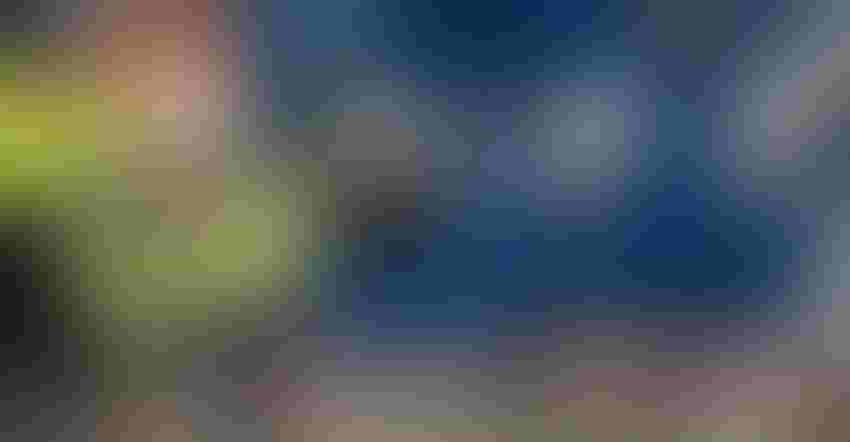 Front row (from left): Pascal Lakeman, Trinseo Global Director, R&D; Francesca Reverberi, Trinseo Senior VP & Chief Sustainability Officer; Jo-Annes de Bat, Provincial Executive (responsible for regional economy) of the Netherlands; and Han Hendriks, Trinseo Senior VP & CTO.
Image courtesy of Trinseo
Trinseo officially inaugurated its polycarbonate (PC) dissolution pilot facility in the Netherlands in early April this year. The state-of-the-art plant is currently situated in a temporary area in Trinseo's Terneuzen campus and will later be moved into the Central Process Research Laboratory at the same site, which is currently under construction.
Dissolution recycling is a type of physical recycling process where the needed polymer is extracted by the use of solvents. The extracted polymer is then used to make new recycled polymers.
Trinseo's PC dissolution technology allows post- or pre-consumer material containing PC — be it an automotive or consumer electronics part that is mixed with other plastics, metal, or even glass — to be put directly into the solvent without any pre-treatment. The solvent dissolves the PC contained in those end-of-life parts while all other non-PC materials remain and can be used for other recycling purposes. The extracted PC is 100% recycled and can be used for compounding into new materials for an array of applications, such as mobile phone casings, printer enclosures, or automotive parts.
"This is an R&D milestone in Trinseo's sustainability journey," said Han Hendriks, senior vice president and chief technology officer. "With our expanding R&D capabilities and organization, more robust innovations are in the pipeline."
The pilot plant will play a significant role in helping Trinseo achieve its 2030 sustainability goals, while accelerating recycling and increasing the supply of sustainable feedstock.
Sign up for the PlasticsToday NewsFeed newsletter.
You May Also Like
---