New Time-Saving Tools for Plastics Processors
New Time-Saving Tools for Plastics Processors
The latest installment in our occasional series showcases recently introduced auxiliary equipment for injection molding, blow molding, and other plastics processing technologies.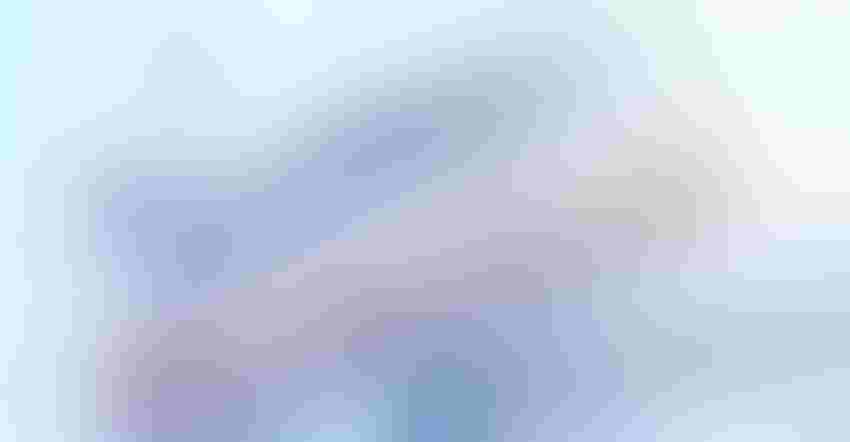 Image courtesy of Panther Media GmbH
Device monitors flow inside mold cooling paths
A new high-temperature, low-flow indicator from Burger & Brown Engineering monitors the presence of flow inside critical, restricted cooling paths such as those with bubblers or baffles.
High-temperature cooling channels are susceptible to scale buildup. If the buildup is sufficient to block the cooling channels, the rotor will stop moving, providing a visual indication of loss of media movement.
The compact indicator is composed of a stainless steel body with 3/8-in. NPT or BSPP threaded connections. A high-visibility impeller sits behind a high-temperature glass window for visual indication of flow.
The flow indicator operates between 0.3 and 4 liters per minute (0.08 to 1 GPM) at a maximum temperature of 204°C (400°F) and maximum pressure of 17.2 bar (250 psi). The indicator is suitable for use with high-pressure hot water mold cooling systems.
This new flow indicator operates at a much lower flow rate than existing high-temperature flow meters, according to Burger & Brown, solving the problem of unknown cooling conditions inside critical channels.
Optional high pressure and temperature flow regulators can be added to allow fine adjustment of cooling circuit flow rates.
Instrument runs full diagnostic on hot-runner heaters, sensors, and wiring
The new profiTEMP from Meusburger provides a complete diagnosis of hot-runner heaters and sensors as well as the wiring. Using the device requires no specialized electrical knowledge and almost no training, according to the company.
Diagnostic results can be saved as a PDF file on a USB flash drive. The range of functions and operation are tailored to the requirements of mold makers as well as maintenance and service departments. The MoldCheck function at the heart of the device reduces testing and setup times. The profiTEMP offers the option of heating and preheating the hot runner.
Combo spectrophotometer-fluorimeter broadens quality-control spectrum
BYK-Gardner USA has introduced a benchtop spectrophotometer that combines several measurement methods to evaluate visual color impressions in their entirety.  
The color2view instrument uses 45° circumferential illumination with 0° viewing to measure color as seen by the human eye. Circumferential illumination from 10 directions ensures repeatable measurement results on textured surfaces. Simultaneously, 20° and 60° gloss are measured to clearly differentiate between medium and high gloss samples. In addition, the color2view has an integrated fluorimeter that predicts lightfastness by quantifying fluorescence —the calculated color change after fluorescence degradation is displayed with easy-to-understand CIELAB and DE data. The combination of a spectrophotometer and fluorimeter opens completely new perspectives for controlling color quality and guaranteeing long-term color stability, according to BYK Gardner USA. The color2view Pro offers a Jetness Mode that is specially designed to precisely measure deep and deepest black. 
The compact, lightweight instrument can be rotated to suit user preference or to adapt to varying sample sizes and shapes. An integrated camera enables previews of the measurement spot, preventing false readings on imperfections or scratches and ensuring precise positioning of the sample.
A storage compartment protects standards while ensuring they are always at hand when needed. The sample holder can be stored flat in the housing of the instrument when not in use and can be parked at several positions on its way to the measurement area, where it gently touches the sample surface thanks to the soft-close function.
The color2view X models can be used with interchangeable apertures to measure small to large samples.
Bulk bag unloader incorporates dust-recovery system
Process equipment manufacturer Automated Flexible Conveyor (AFC) has introduced a bulk bag unloading station with optional integrated dust recovery system. Developed to prevent dust infiltration into the workplace, the AFC BBU features a proprietary vacuum cartridge design that creates a downdraft during bulk bag discharge to promote free flow while automatically capturing and filtering fine particulates. The recovered fines may be automatically returned to the system as additional material or collected for disposal.
The AFC BBU offers an extra layer of dust control protection during the untying, emptying, and removal of flexible intermediate bulk containers (FIBC), super sacks, and other bulk bags. It is suitable for unloading bulk bags with up to 4,000 lb. of material and may be configured for use with a forklift or automated chain hoist. The bulk bag unloader is engineered to accommodate any powder processing application including for sanitary, hazardous, and non-hazardous environments.
The AFC bulk bag unloaders are designed and manufactured at the company's New Jersey headquarters. Testing with filled FIBCs and other bulk bags is offered in person and online by live stream at the on-site test center.
Chillers with built-in redundancy bring reliability at reduced cost
Industrial chiller manufacturer Delta T Systems reports that it now offers optional built-in redundancy on its full line of air- and water-cooled process chillers ranging from 1 to 15 tons of cooling. Adding a second chiller into one cabinet with full component redundancy is the highest level of reliability and has several advantages over other strategies, according to Delta T Systems.
Maintaining an extra chiller for each operation is a sure failsafe, but for double the investment. A process chiller with built-in redundancy provides the same level of protection against downtime as an extra chiller but with less initial cost.
Chillers from Delta T Systems with built-in redundancy feature two full chiller circuits with a single tank connected to and from the process. The redundant chiller has two compressors, two evaporators, two condensers, two water pumps, and two controllers, just to name the most important components. This true redundancy design provides an independent backup for each component, eliminating the risk of downtime and simplifying maintenance.
Delta T Systems' redundant chillers alternate between the two water pumps every 100 hours. Both refrigeration circuits are constantly running, each at 50% of the required cooling, which is more energy efficient than alternating between them. If one refrigeration circuit goes down, the other runs at 100%. Regularly using both circuits in the cooling process equalizes compressor runtime and confirms that the backup circuit is fully functional.
Dual-head leak testers accelerate blow-molding quality control
A "first-of-its-kind" dual-head leak-testing system brings speed and flexibility to small container blow-molding production lines, according to Alps Inspection.
"Blow molding machines have become faster, and there was a need for a leak-detection system that could quickly test more containers without sacrificing the quality of the testing," explained Andrew Steiner, Product Manager at Alps Inspection. "We are excited to introduce the FlexPitch Duo because its unique dual-head design allows manufacturers to test faster than ever before while ensuring the quality of their containers is uncompromised."     
The FlexPitch Duo was designed to have as small a footprint as possible while still delivering superior speed and quality, noted Alps Inspection. Thanks to the company's nested mode technology, the two heads operate in the same space, enabling the machine's footprint to remain very small. Additionally, its size allows for quick and easy installation around existing conveyors, eliminating the need for modifications.
The FlexPitch Duo is suited for leak testing containers sized between 3 ml and 1.75 L.
Full-feature hot-runner temperature controller designed for affordability
A new TC50 hot-runner temperature controller from PCS Co. is available with six or 12 control zones and comes with a user-friendly 7-in. HMI touch screen. 
Self-diagnostics, mold memory, zone slaving, leak detection, and injection press connectivity for I/O functions are among the standard features.
"The TC50 is a full-featured yet affordable temperature controller for smaller hot-runner applications," said Paul Hauser, PCS Product Manager. "It is designed to provide users with a system that allows them to easily program, monitor, and record their hot-runner processing parameters." 
Additional features of the TC50 include a group setup function, power balance detection and display, synchronous heat up and cool down, and selectable thermocouple types and temperature units.
Sign up for the PlasticsToday NewsFeed newsletter.
You May Also Like
---