Bio-based Polymers Projected to Grow at Double Digits Through 2027
Bio-based Polymers Projected to Grow at Double Digits Through 2027
Currently a small fraction of total polymer production, biopolymers are forecast to grow at 14%, according to a report from nova-Institute. The rate could exceed 20% under certain market conditions.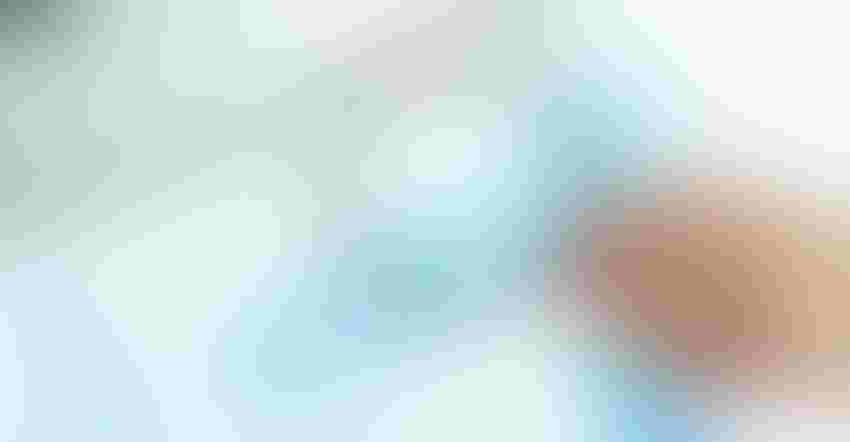 Jariyawat Thinsandee/Istock via Getty Images
The global bio-based polymers market is expected to expand at a compound annual growth rate (CAGR) of 14% between 2022 and 2027. It currently represents a small fraction of the total production volume of fossil-based polymers.
In 2022, the total installed capacity of bio-based fuels was 4.9 million tons, with an actual production of 4.5 million tons, which was 1% of the total production volume of fossil-based polymers. Despite this, 2022 was seen as a promising year for bio-based polymers for several reasons, according to the "Bio-based Building Blocks and Polymers – Global Capacities, Production, and Trends 2022–2027" report published by the nova-Institute's biopolymer expert group. The report's authors hail from Europe and North America.
One reason for optimism is that bio-based resin production is on the rise. Examples cited in the report include:
Polytrimethylene terephthalate (PTT) experienced several years of stable capacity;

polyethylene (PE) and polypropylene (PP) made from bio-based naphtha grew in volume;

polylactic acid (PLA) capacity continues to increase;

bio-based polyamide and polyhydroxyalkanoate (PHA) production is expanding, with more capacity on the horizon.
In addition, several global brands are expanding their feedstock portfolios to include renewable carbon, CO2, recycled materials, and biomass, which will increase demand for bio-based and biodegradable polymers, the report said.
Bio-based polymers are defined as materials in which at least a portion of the polymer consists of material produced from renewable raw materials, such as corn, sugarcane, and other bio-renewable resources. Unlike plastics made from fossil fuel, they may be degradable through microbial processes, such as composting.
The production capacity of bio-based polymers increased from 2021 to 2022, mainly because of the expansion of bio-based epoxy resin and PTT production in Asia, and an increase in PE and PP in Europe. PHA, PLA, polyamide, and PP will continue to grow from 34% to 45% by 2027, the report said. Capacity for PHA and PLA will grow worldwide at 45% and 39% respectively. Polyamide will increase by 37% in Asia and PP will increase by 34% in Europe.
Bio-based feedstock and land use
There is an ongoing debate about using food crops for non-food applications, such as bio-based polymer production. In 2022, the total demand for biomass was 13.4 billion tons for animal feed, bioenergy, food, material use, biofuels, and bio-based polymers. While 59% of the biomass is used for animal feed, only 0.028% was needed for bio-based polymer production, the report said. This results in a biomass feedstock demand of 3.8 million tons for the production of 4.5 million tons of bio-based polymers, corresponding to only 0.007% of agricultural land share.
A small area of land is needed because the major feedstocks used for bio-based polymer production are sugars (29%) and starch (18%). These are grown from high-yielding sugarcane and maize crops, which results in high area efficiency, the report said.
Renewable carbon key to circular economy
Polymers and chemicals can only become sustainable and part of the circular economy by using renewable carbon, such as biomass, CO2, and recycling, the report said. Several global brands have begun to undertake this transition. They are expanding their feedstock portfolio to include all three sources of renewable carbon and, thus, increasing the supply of bio-based and biodegradable polymers. Today, renewable carbon from biomass, CO2, and recycling makes up 11% of the worldwide polymer market, the report said.
Key market drivers for this increase in 2022 were brands looking to reduce their company's carbon footprint and offer environmentally friendly solutions, as well as consumers looking for alternatives to petrochemical products. If bio-based polymers are accepted as a solution and promoted in a similar way as biofuels, annual growth rates could exceed 20%, the report said. But the market remains challenging from a political perspective because the advantages of bio-based polymers have not been politically recognized, according to the report. Only two European countries — Italy and Austria — said they will support biodegradability as a disposal path for plastics.
Fibers capture highest market share of bio-based polymers
Today, bio-based polymers can be used in almost all market segments and applications, but not all polymers can be used in all applications. In 2022, fibers including woven and non-woven – mainly cellulose acetate and PTT – had the highest share with 26%. Flexible and rigid packaging had a 24% total share. Packaging was followed by:
Automotive and transport with 17% share (involving mainly epoxy resins, PUR, and aliphatic polycarbonate (APC);

building and construction at 13% (mainly epoxy resins and PA);

consumer goods with 10% (mainly starch-containing polymer compounds, PP, and casein polymers);

agriculture/horticulture and electronics, each with a market share below 5%.
The report is available for purchase. Nova-institute is also organizing a hybrid event on March 22, 2023, during which the report's authors will discuss market trends relating to bio- and CO2-based polymers. Registration is now open.
Sign up for the PlasticsToday NewsFeed newsletter.
You May Also Like
---