How Yield10 Bioscience Plans to Grow the PHA Bioplastic Market
How Yield10 Bioscience Plans to Grow the PHA Bioplastic Market
The agricultural bioscience company is developing oilseed Camelina as a platform crop for large-scale production of low-carbon polyhydroxyalkanoate biopolymers.
Yield10 Bioscience sees the seed of the Camelina plant as a highly sustainable, cost-effective way to produce PHA biopolymer.
Image courtesy of Philip Robinson/Alamy Stock Photo
Yield10 Bioscience CEO Oliver Peoples traces his entrepreneurial roots and his new company directly back to Metabolix, for which he was cofounder.
Metabolix pioneered the use of synthetic biology to develop advanced biopolymer production of polyhydroxyalkanoates (PHA) using engineered microbes in a fermentation process.
"As a result of this work, Metabolix developed experience across the PHA bioplastics value chain," Peoples explains. "Metabolix also supported a crop science research program aimed at producing PHA bioplastic in crops as a low-cost production system. It was this crop science activity that became the foundation of Yield10 Bioscience."
Today, Yield10 is an agricultural bioscience company focused on the development of oilseed Camelina sativa ("Camelina") as a platform crop for large-scale production of low-carbon sustainable seed products.
"The first market we are addressing is developing elite Camelina varieties for us as a production platform to make feedstock oil for the biofuel market, omega-3-oil for the nutrition and feed markets, and PHA produced in Camelina seed for use in the biodegradable plastics market," he says, which sets up the rest of our Q&A interview.
What are PHA's properties that make it a useful biopolymer?
Peoples: PHAs are a family of naturally occurring biopolymers that can be used to make resin for various applications with different performance requirements. PHAs have a range of properties from crystalline to amorphous. Yield10 has produced polyhydroxybutyrate (PHB) in Camelina with the goal of producing plants that can produce yields of 10% to 20% of seed weight to reach a production level that will be economically feasible for bioplastic production. Yield10 is also conducting research to produce PHA copolymers in Camelina to extend the property range and applications for plant-based production. We believe PHA bioplastics produced from our Camelina platform would be cost-advantaged versus fermentation while serving as a functional replacement for many petroleum-based plastics.
Backing up a bit: What exactly is Camelina and where is it grown?
Peoples: Camelina sativa is an annual oilseed plant in the mustard family. It has been grown in parts of northern Europe for centuries as a niche crop. We've found that Camelina is highly amenable to advanced genetic engineering and genome-editing technologies, making it an excellent platform to deploy new performance and product traits. Camelina was selected as Yield10's platform crop based on its unique attributes, including its excellent agronomic traits such as low water and fertilizer input, drought resistance and its short life cycle.
Yield10 is bringing forward spring as well as cold-tolerant winter varieties of Camelina—another example of the versatility of the crop. Yield10 has successfully planted Camelina in regions across the US and Canada.  Camelina has potential as a rotation crop as well as a winter cover crop.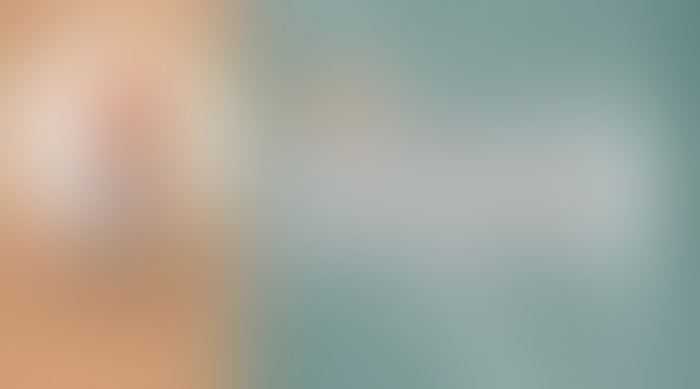 Why is Camelina an ideal source for PHA?
Peoples: Producing PHA in the seed of Camelina is a very sustainable and cost-effective way to produce the resin, especially when compared to PHA made by fermentation. Another important factor is that scale-up of PHA resin production can be achieved by securing more grower acres and does not rely as heavily on capital investment to produce the resin. We believe that PHA biomaterials with the right cost structure would have applications in large markets not currently served by agriculture, including water treatment and biodegradable bioplastic applications. We believe crop-based production will also enable broad-based global adoption of these materials.
What's the process to make PHA from seed?
Peoples: Seeds are natural, stable storage sites for large amounts of oil and proteins deposited by plants to nourish seedlings following seed germination in the field. The stability of seeds at ambient temperatures allows them to be readily harvested, transported, and stored prior to processing and makes them the ideal vehicle for crop-seed production of PHA bioplastics.
The key concept is to introduce the PHA bioplastic as a new component of the seed composition and by processing the PHA bioplastic producing seed to produce oil, polymer, and protein-rich seed meal. The combination of all three products improves the overall value proposition and we believe that in time this will result in PHA bioplastics costs ultimately in line with canola and soybean oils. Yield10 plans to develop and commercialize Camelina seed-based PHA biopolymer by selling a resin-grade PHA bioplastic raw material to the bioplastics industry.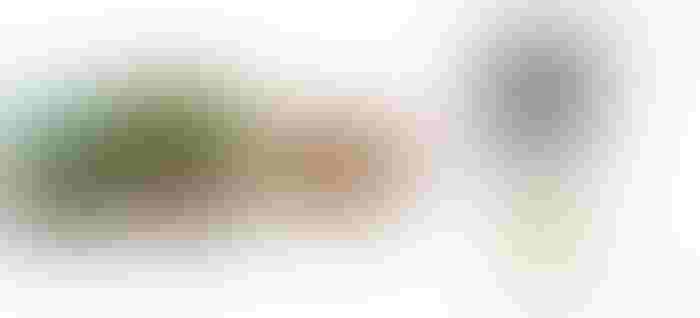 Please comment on the competitive landscape for PHA.
Peoples: There is high demand for PHA and many players can participate successfully in this market. Currently, third-party PHA producers are pursuing fermentation-based production systems to produce PHA bioplastics for the biodegradable and compostable plastics market. Top brands include Cheil Jedang, or CJ, of South Korea, Kaneka of Japan, and Danimer Scientific in the US. We believe that these market participants are forming revenue generating relationships with brand owners and consumer products companies committed to the sustainability attributes of PHA. Making PHA via fermentation will be capacity constrained for some time to come. 
We believe that if PHA can be produced with Camelina, this would provide us with an opportunity to supply PHA bioplastics to the industry to increase available volumes at an attractive price.  
Why is the timing good for another bioplastic source?
Peoples: The timing is right for PHA because the market demand is there. Consumers and brand owners alike are becoming much more aware of the misrepresentation of recyclable and biodegradable materials, but also are keenly aware of the costs associated with pursuing truly sustainable solutions. PHA from Camelina has market potential from both a cost-benefit analysis as well as a sustainability standpoint.
What's the status and what's next? 
Peoples: The development of PHA-producing Camelina is in the prototyping stage. We are scaling up our best prototype line, the C3015 trait which in field tests has shown PHA levels of up to 6% seed weight, to begin early product prototyping and market development studies for feed and water treatment applications. In parallel, we have a research and development program underway to optimize and develop commercial quality PHA trait lines based on insights from our GRAIN platform with a goal to achieve 10 to 20% PHA in seed.
Final thoughts?
Peoples: Yield10 is highly committed to its vision of producing PHA in Camelina as a production platform. We're working with the industry to increase the availability of PHA for applications that leverage its physical properties as well as the favorable biodegradation/compostable end-of-life attributes to reduce plastic waste worldwide.
Sign up for the PlasticsToday NewsFeed newsletter.
You May Also Like
---