You Made Plastics from What???
You Made Plastics from What???
Researchers making plastics from black soldier flies grabbed a lot of headlines, but it's not all that revolutionary.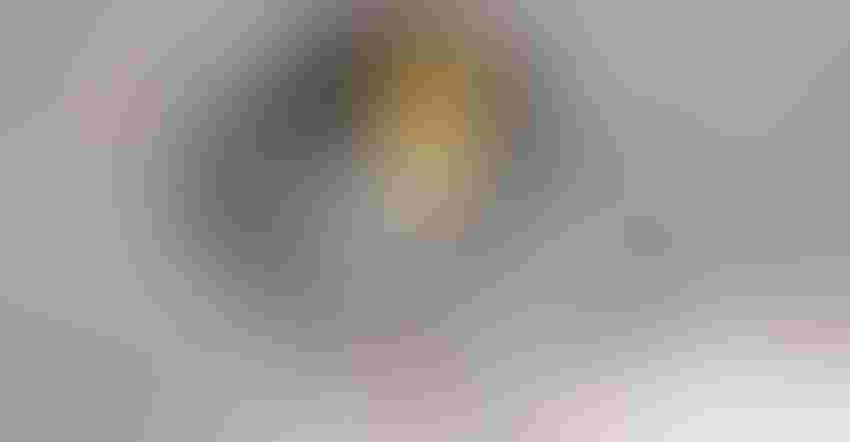 ViniSouza128/iStock via Getty Images
Researchers at Texas A&M made a minor splash in the news announcing that they had discovered a way to make plastics from black soldier flies. The wings of all flies are made of chitin, and this can be chemically converted to chitosan, a plastic that acts as a hydrogel, or it can be used in filtration, or even to treat some wounds.
The news isn't all that revolutionary, as this transformation has already been demonstrated with another tremendous source of chitin — shellfish. Crab shells, lobster shells, shrimp shells . . . they all are made of chitin and can all be turned into plastic.
Long list of 'unusual' sources for plastics
This means it's not the plastic that is unique, but rather the source of the plastic that is newsworthy. Making plastics from "unusual" sources always seems to be newsworthy. A list of "unusual" sources of starting materials for plastics that I can recall reading about is long and this is just the latest addition. A partial list includes seaweed, algae, mushrooms, hemp, cows (this dates back to the "mad cow" era, when the diseased cows were deemed unfit for consumption), corn, and even chicken feathers (I've got a couple of patents using these).
Whenever I mention these various starting materials to non-technical people (Hi Mom!), they are always surprised, and that really bothers me (which is probably surprising to you, dear reader). Let me explain.
A miraculous transformation
Essentially all plastics are made from petroleum. While most people know this to some degree, they really don't appreciate the significance of it. Now take a second to think about it. Petroleum is only visible to people when it is spilled and we see the black, tarry, stinky mess wash up on shore, clinging to sea animals and soiling beaches. It is pretty undesirable stuff, yet this is how we make plastics.
Can you honestly say that when you look at a glob of petroleum you see the potential plastics coming from it? Seriously, it's just a pile of black goo. Who would ever think you could make it into a water bottle or drainpipe or white paint? It truly is miraculous that it can be transformed into plastics (and much of the fuels that power our technological society and a slew of other useful materials). Instead, most people just think of it as yucky, sticky stuff.
So, if people can't look at a glob of petroleum and see it as a source of plastics, then it shouldn't be any less surprising that plastics can be made from "eye of newt and toe of frog." Yet somehow to most people, it is. Making plastics out of petroleum? That's not newsworthy. Making it from flies? Stop the presses!
The magic takes place behind the scenes
What hurts about this is that these headlines exist because people fail to recognize the skill, training, and experience that make these transformations possible. Engineers — and chemical engineers, in particular — don't see petroleum as a pile of goo but as a mixture of chemicals that need separation and chemical modification. That applies just as was well to black flies, mushrooms, and everything else in the world around us. There is nothing unique about petroleum that we can't replace with other sources (if we completely overlook the economics).
These transformations are the bread-and-butter of chemical engineering, and not some great leap forward into the future with some incredible new technology. Unlike many other forms of engineering, the magic is all behind the scenes, and so we will continue to see an endless stream of headlines excitedly announcing plastics being made from "snips and snails and puppy dog tails."
About the author
John Spevacek earned a B.ChE. from the University of Minnesota (Twin Cities) and a PhD in chemical engineering from the University of Illinois (Urbana). He worked in the plastics industry for 25 years for several companies, large and small, in the Minneapolis-St. Paul area.
Sign up for the PlasticsToday NewsFeed newsletter.
You May Also Like
---