3D Printing Our Way Out of the Housing Crisis
3D Printing Our Way Out of the Housing Crisis
By leveraging advanced materials, 3D printing, and automation, the Mighty Buildings startup thinks it can have a meaningful impact on the shortage of affordable housing. Investors seem to agree.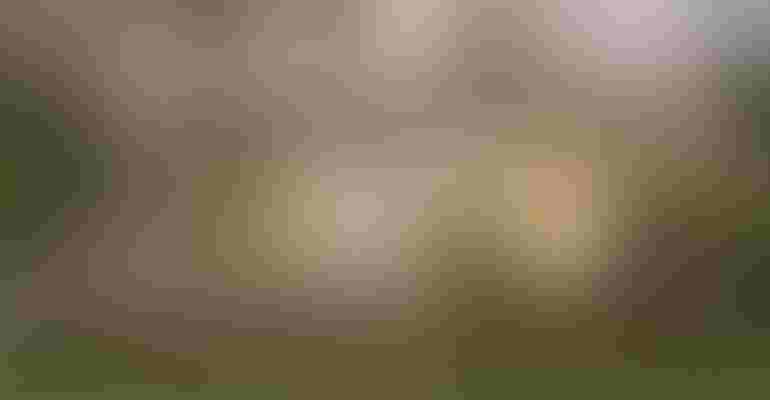 The price for this 3D-printed, 700-square-foot house starts at $255,000.
Image: Mighty Buildings
Right now, the housing market is insane in much of the country — too many buyers are chasing too little real estate with interest rates at historic lows, which is driving home prices into the stratosphere. Mighty Buildings, a startup based in Oakland, CA, may have a remedy. By combining its patented 3D-printing technology, automation, and advanced materials, notably a thermoset composite, Mighty Buildings prints modular houses and accessory dwelling units (ADUs) faster and a little cheaper than they can be built using conventional construction techniques. A disruptive technology? It is, but not in an Uber kind of way: Mighty Buildings does not want to displace the construction industry. Rather, it wants to give it some new tools to boost productivity and lower prices.
Sam Ruben, one of the company's four co-founders and Chief Sustainability Officer, and fellow co-founder Alexey Dubov, Chief Operating Officer, will deliver a keynote address at the co-located Plastec West and Medical Design & Manufacturing (MD&M) West event in Anaheim, CA, on Aug. 10 to 12, 2021. They are scheduled to speak in the 3DPX Theater (booth 3511) on Aug. 12 at 12:30 PM. In advance of the event, Ruben spoke with PlasticsToday about Mighty Buildings' technology and ambitions.
Mighty Buildings started developing its proprietary 3D-printing technology in 2017, but it didn't really burst on to the public stage until 2020, when it raised $30 million in funding. It raised a further $40 million and $22 million in two funding rounds this year. The business model as well as the technology clearly has captured investors' interest, and for good reason.
Thermoset composite a foundational element of the technology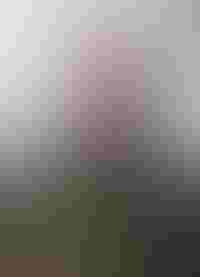 Sam Ruben, Chief Sustainability Officer, Mighty Buildings.
"We've created our own proprietary 3D-printing technology, Photo-Activated Component Extrusion or PACE, and developed the material, a thermoset composite that no one else is using to build houses," Ruben told PlasticsToday. "Obviously, we've seen thermoset composites used in countertops and claddings going back to the 1960s, but no one has ever come up with a way to 3D print those materials into almost any shape and in a way that can be used for pretty much any aspect of the build. So that's something really different about what we're doing. And on top of that, the material is photocurable." 
The company currently is able to print prefabricated modules in Oakland and ship them fully finished "except for the furniture," explained Ruben. Later this year, it will begin delivering panel systems transported in shipping containers that will require more on-site assembly but eliminate the need for cranes to install the modules. It has much larger ambitions in store, including a "neighborhood" of 15 homes near Coachella Valley, the site of the famous music festival. Also, Mighty Buildings is kicking off a project involving single-family multi-story houses, as well as townhouses, said Ruben. It has a longer term goal of evolving into a production platform and spawning a network of micro-factories in the United States and globally to produce prefab housing where it is most needed.
"We are looking at areas where there's demand and where we can set up shop in collaboration with builders, developers, and others to create jobs and housing in those markets," said Ruben. The micro-factory concept is part of this vision, he adds.
Disruption through collaboration
While the technology may be disruptive, it is not intended to displace the legacy construction industry. "We believe in disruption through collaboration, because our goal at the end of the day is to be a tool that industry can use to unlock productivity and address the housing crisis through sustainable, environmental means." Mighty Buildings says that it has a near-zero-waste production process and is committed to achieving a net-zero footprint by 2028.
Ruben also believes the concept can help with the skilled labor shortage, which the construction industry is grappling with just like manufacturing and the plastics processing sector. "Young people are not coming into the construction industry anymore," Ruben told PlasticsToday. "They're going into programming or joining the gig economy, and we want to bring cutting-edge technology into the construction space" to make it more attractive to that generation. Another part of the appeal is the safer, more controlled environment of pre-fab housing production. "We're removing some of the most dangerous parts of the build," explained Ruben. "Framing of houses is like the second most dangerous job in America, after mining, and we're letting the printers and robots do that, freeing up humans to do the jobs that make the most sense and leveraging technology where it's appropriate."
The "sweet spot" in terms of customers for a Mighty Buildings house is the "missing middle," according to Ruben. "The initial focus isn't to go to rock-bottom prices at the outset, but to provide affordable housing to nurses, teachers, firefighters, and so forth." He calls them the "missing middle," because they can't afford to live in the communities they serve, but also earn too much to qualify for affordable housing, which is a bit of a misnomer in urban centers like San Francisco and Los Angeles. "A unit of affordable housing in San Francisco is in the neighborhood of a million dollars," said Ruben. "In California, it averages $500,000 per unit!" Mighty Buildings' production as a platform model has the potential to have a real impact on that," he added.
Let's hope so, because this is one area where the welcome mat definitely is out for disruption in its purest sense.
Sign up for the PlasticsToday NewsFeed newsletter.
You May Also Like
---