Official opening of Pexco's Extrusion Center of Excellence to coincide with Manufacturing Day
Official opening of Pexco's Extrusion Center of Excellence to coincide with Manufacturing Day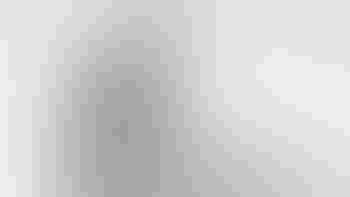 Following the sale of its aerospace division to Transdigm in 2015 and the acquisition of Precision Extrusion, a manufacturer of medical tubing and catheter products, that same year, Pexco LLC has redoubled its efforts to serve the medical and industrial markets. To further show its commitment to these sectors, the specialty plastics developer and manufacturer headquartered in Alpharetta, GA, has announced the official opening of its Extrusion Center of Excellence Showcase at its Philadelphia-area facility, slated for the week of Oct. 7 to coincide with Manufacturing Day.
The center will offer engineering consultation and design services for custom extrusions as well as showcase the company's comprehensive industrial extrusion capabilities and history.
Located within an existing 65,000-square-foot facility in Morrisville, PA, the center houses 12 extrusion lines, three of which are devoted to product development. In addition, there will be space for customers to collaborate with Pexco engineers and production specialists.
According to Pexco CEO Neil Shillingford, the industrial segment often requires highly complex plastic solutions. "Customers who don't have deep in-house plastic engineering capabilities benefit from our experience and engineering expertise. We work together to find real answers and the right solutions," Shillingford added.
The industrial market encompasses the lighting, filtration, defense and traffic safety sectors, as well as customers in other fields that require specialized plastic extrusions or molded parts.
Pexco will be among more than 600 exhibitors at the co-located MD&M Minneapolis and PLASTEC Minneapolis events in Minneapolis on Sept. 21 and 22, 2016. Click here for more information or to register to attend. Use the promo code PToday16 to receive free expo admission and a 20% discount on conference passes.
Pexco's experience in aerospace transfers well to many other markets, including medical manufacturing, Matt Robida, Vice President of Business Development, told PlasticsToday. "Aerospace is a highly regulated industry, with tight performance specifications and often requiring high-temperature, advanced engineering materials. Pexco extrudes and manufactures most all major resin categories, from HDPE to PVC to polycarbonate to PEEK," said Robida.
The Center of Excellence provides Pexco with a venue where it can showcase its capabilities and achievements in helping customers across more than 30 different primary market applications solve product design and development challenges, added Robida. The facility also presents the company with an opportunity to educate customers on the extrusion process.
"Many customers mistake the elements of injection molding for extrusion, considering them somewhat apples to apples in terms of tooling and tolerance parameters and maintenance," explained Robida. "But they are very different, and we see our investment in our Philadelphia center as a way to help them understand what extrusion can and cannot achieve, so that we may help them design and develop manufacturable parts for their needs."
Pexco operates eight facilities at various locations in the United States and two in Mexico, putting it in proximity to every major market in North America. Certified to ISO 9001 and ISO 13485, many of the facilities are equipped with Class 7 and Class 8 cleanrooms, including two in Mexico, which has a burgeoning medical manufacturing industry. The breadth and scope of the company's expertise is enriched by its geographical reach, according to Robida.
"Pexco has always been very successful transferring technology and production to locations that suit both its needs and the needs of its customers," explained Robida. "Our Monterrey [Mexico] manufacturing location, for example, has often been the recipient of technology and products that have been optimized [elsewhere], especially for the lighting industry, to better serve our customers in that vertical market. Pexco seeks to standardize our design and development out of Philadelphia and deploy it across the platform, such that customers can benefit from the Pexco way and leadership at all of our industrial manufacturing sites."
For the medical technology sector, Pexco provides extrusion, molding, CNC machining and assembly services. Advanced medical tubing and catheter components and bioplastic and bioresorbable implants are among the areas of expertise.
Sign up for the PlasticsToday NewsFeed newsletter.
You May Also Like
---