As the Price of Lumber Soars, Plastic Pallets Are Having a Moment
As the Price of Lumber Soars, Plastic Pallets Are Having a Moment
The cost of wood pallets has soared 400%, according to the United Fresh Produce Association.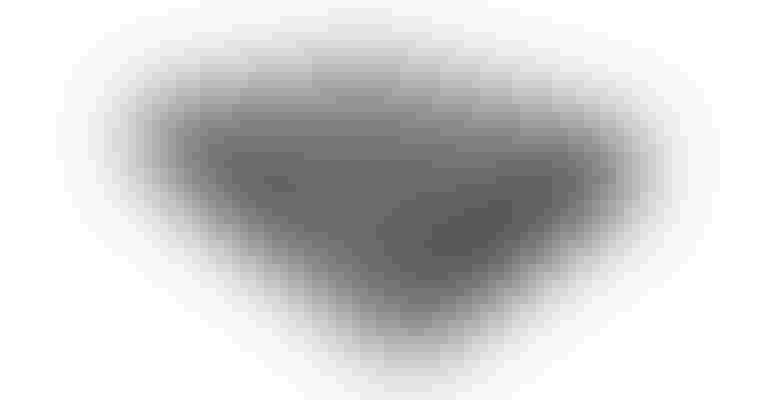 It's no secret that the price of lumber has soared over the past year, impacting lumber-intensive industries such as home building. The rising cost of lumber has also caused the price of wooden pallets to jump a whopping 400%, as the United Fresh Produce Association noted in an e-mail to Supply Chain Dive.
Not only are wooden pallet manufacturers competing for lumber from the housing market as builders restart home construction, but both of those industries must compete against forestry companies that are being paid by Big Oil and other large corporations not to cut trees. The push to maintain forests for use as carbon sinks is depleting the availability of lumber.
Here's where plastic comes into the picture to help out with these "green" initiatives. Plastic pallets have competed with wooden pallets for more than two decades. In fact, according to a report released in March 2021 by Grand View Research, the global plastic pallet market is expected to reach $10.4 billion by 2028, expanding at 5.6% CAGR from 2021 to 2028, driven by increasing demand for robust, long-term, contamination-free, and eco-friendly packaging, said Grand View Research.
Plastic pallets are typically made from robust materials, including polypropylene (PP) and high-density polyethylene (HDPE), and are primarily intended for multiple trips rather than a single trip. Additionally, plastic pallets are made from a combination of virgin and recycled plastic resins, representing a good end use for recycled materials. This also makes plastic pallets more sustainable and less expensive, thus "generating considerable traction within the market," said Grand View Research.
HDPE accounted for the largest share of the material segment by value in 2020. HDPE pallets are easy to clean, offer strong impact resistance, and solvent and corrosion resistance. They incur minimal or no damage from rough handling by forklift and other material handling equipment. In addition, HDPE pallets offer robust weather and chemical resistance, which makes them suitable for pharmaceutical and food applications.
The PP material segment is expected to see the highest growth from 2021 to 2028. PP-based pallets are extremely durable, making them ideal for heavy-duty applications. "PP pallets are expensive compared to HDPE pallets; however, PP pallets can make a larger number of return trips than HDPE due to its excellent durability, [making them more] economical in the longer term," stated Grand View Research.
Unlike wooden pallets, which can soak in leakage from meats, fresh fruits, and other foods, plastic pallets can be easily cleaned with high-pressure jet spray and demand minimal maintenance. Wood pallets are also "highly susceptible to moisture and can shelter bacteria, pests, or fungi, which can damage stacked food and pharmaceutical goods."
Moreover, splinters or protruding nails in wooden pallets have the potential to damage pharmaceutical packaging, so end-use companies are increasingly opting for plastic skids that don't pose such risks and are lighter in weight, said the Grand View Research report.
One of the nation's largest suppliers of plastic pallets and containers, iGPS Logistics in Orlando, FL, announced in April of this year that Costco is migrating its supply chain to plastic pallets. Costco is working with a growing number of its vendors to "essentially re-write the pallet pooling model that has been dominated for more than half a century by wood. At the annual supplier event in September 2019, Costco leadership shared its vision by asking vendors to take a serious look at changing from their 'normal' heavier wooden pallets to lighter and more efficient plastic pallets," said iGPS.
"The durability and stronger structure of a plastic pallet means that significantly fewer get damaged, compared to wood. A high percentage can be efficiently inspected before being shipped directly to vendors from Costco's depot network." Coscto's 2019 Global Packaging Plan will be completed by 2021 year end, making Costco "the first retailer in the world to confirm its preference for lighter and more durable plastic pallets," iGPS added.
On June 22, 2021, iGPS Logistics was named the recipient of the Top Green Provider award from Food Logistics magazine. The company has also earned a repeat mention on the Inbound Logistics G75 Green Supply Chain Partners list, which is limited to 75 logistics industry leaders focused on environmental sustainability.
The iGPS plastic pallet is 100% recyclable and about 35% lighter than wood, making it less costly to ship with fewer greenhouse emissions. The company has also repurposed more than 80 tons of post-consumer plastic into pallets — plastic that may otherwise end up in landfills or waterways. The iGPS pallet's strength and durability, combined with the closed-loop efficiencies of the iGPS pallet pooling model, also make iGPS a greener and more environmentally friendly option for the supply chain, said the company.
Additionally, iGPS is committed to help its customers further reduce their overall carbon footprint by sponsoring the planting of 100,000 trees over the next three years in partnership with the National Forest Foundation.
Sign up for the PlasticsToday NewsFeed newsletter.
You May Also Like
---