Absolute Haitian Showcases Plastic Injection Molding Machinery
Absolute Haitian Showcases Plastic Injection Molding Machinery
Open house at 116,000-square-foot applications center in Moncks Corner, SC, featured more than 100 electric and servo-hydraulic plastic injection molding systems.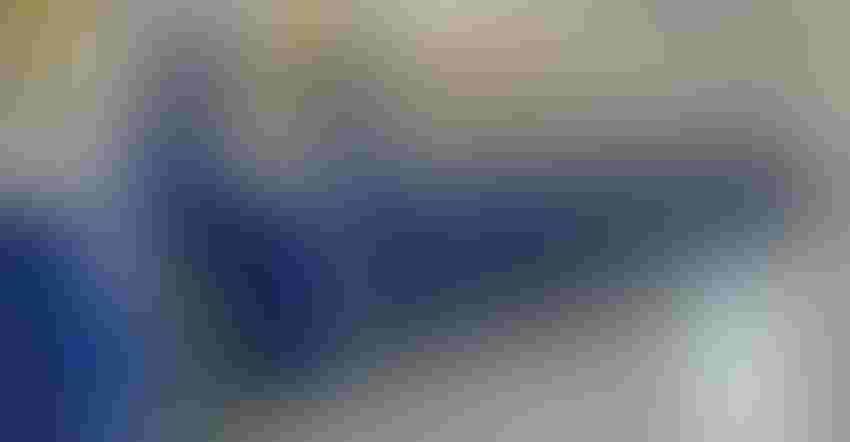 Absolute Haitian held an open house and luncheon September 28 for customers and industry members at its 116,000-square-foot applications center in Moncks Corner, SC, which opened in 2019. The event gave industry professionals the opportunity to view new technology, product introductions and more than 100 electric and servo-hydraulic stock machines and large-tonnage subassemblies ready for quick delivery.
On display were three operating injection molding machine cells and a static display of the electric Zeres III molding machine equipped with Haitian's Medical Package introduced at K 2022. Injection molding machine cells in operation included:
Zeres III electric molding machine – ZE 1500 / 210 III (169 U.S. tons) running a 4-cavity, thin-wall cup mold; cycle time of 10 seconds

Jupiter III servo-hydraulic, two-platen molding machine – JU 5500 / 4630 (618 U.S. tons) running a thick-wall electrical junction box mold

Mars III servo-hydraulic molding machine – MA 6500 / 6300h (730 U.S. tons) running a two-cavity flowerpot mold; cycle time of 18 seconds
Attendees heard from industry experts in a series of quick-hitting "Tech Talks" geared towards providing high-value takeaways. Presenters included:
Mike Ortolano, Chief Technology Officer and owner, Absolute Haitian

Tony Genova, Application Engineer, Xaloy LLC

Chad Root, Managing Partner - Sales and Administration, Sparks Industries

Bob Shingledecker, Absolute Robot

Umberto Catignani, Orbital Plastics Consulting

Debut of Haitian precision CNC and die-casting product lines.
The Haitian Group introduced their Haitian Precision and Haitian Die Casting product lines to US and Canadian markets at the open house. Both business units' products are now sold in Asia, Europe, Mexico, and South America. Distribution in the US and Canada will be handled by the Absolute Group with full-scale distribution in 2024.
Haitian Precision was established in 2002 and offers a wide range of CNC machinery including vertical and horizontal machining centers, lathes, and dual-column machining centers. A preview of the new Haitian Precision product line at the open house included a TC25 II CNC lathe and a VMC850 II vertical machining center. Four vertical machining centers are currently in stock in South Carolina.
Haitian Die Casting was established in 2016 and has quickly become of the largest suppliers of die-casting machines in the world. Haitian Die Casting offers standard machines sizes from 180 to 4,500 tons and is one of the few suppliers in the world with the manufacturing capability for die casting machines up to 9,000 tons.  On display was an HDC550 with tonnage of 618 tons/560 tonnes.
Based in Worcester, MA, Absolute Haitian is the exclusive sales and service partner in the US and Canada for Ningbo Haitian Machinery Co., Ltd. based in Ningbo, China. Ningbo Haitian Machinery Co., Ltd. is the world's largest supplier of plastics injection molding machinery, shipping an average of 43,000 machines each year. Haitian products are sold in more than 130 countries with machine sizes ranging from 44 to 7,425 tons of clamp force.
Sign up for the PlasticsToday NewsFeed newsletter.
You May Also Like
---