Bole injection molding machines coming to America . . . big time
Bole injection molding machines coming to America . . . big time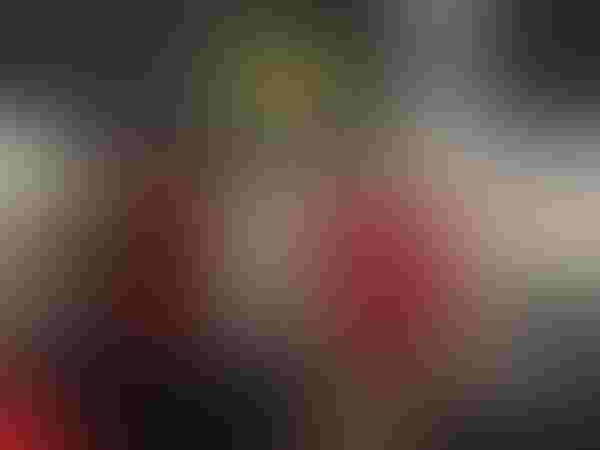 It's not that Bole injection molding machines, which are built in China, were not available in North America for the past few years, but it was something of a well-kept secret. The U.S.-based distributor was, in fact, an injection molder who bought the machines at a discount for use in his shop and figured that any outside sales would be gravy. Since machinery sales and distribution was not his forte, however, those deals did not materialize. That is about to change. Bole North America (Phoenix, AZ) was named the exclusive U.S. and Canada distributor for Bole Machinery (Ningbo, China) in January 2016. The company is having its official coming out party for the industry this week at PLASTEC East, where it is running a servo-driven Bole BL 120 EK injection press equipped with a three-axis Campatella Skill Mini robotic picker and a Shini-Self contained loader. PLASTEC East runs at the Javits in New York, NY, through June 16.
Scott Rains, Vice President of Sales, Bole North America, at PLASTEC East.
Bole North America was formed by Michael Treger, President of Treger Financial and KD Capital Equipment, a Phoenix-based company specializing in the financing and sale of used plastics injection molding and CNC machining equipment. Scott Rains, a longtime veteran of machine manufacturers and Bole North America's Vice President of Sales, is currently building a sales representative and service network across the United States and Canada. He first came across Bole presses a couple of years ago doing an online search. "The center-clamping toggle system caught my eye," Rains told PlasticsToday. An online relationship with the company ensued, and not long after Bole contacted him through his LinkedIn account to ask if he would be interested in helping it penetrate the North American market.
About a year ago, Rains went to Ningbo to visit the plant and have a sit down with the owners. He was impressed. "They had state-of-the-art CNC equipment and their quality control was solid, but the company was not building the machine for the United States, so some changes were needed." Specifically, safety features were lacking—"we had them install a full guard in front of the injection unit," recalls Rains—and the machine did not meet ANSI standards. Those issues were quickly resolved, and the company is now ready to make its mark on the North American market.
The company offers the EK series servo-driven, center-clamping toggle machines with clamping forces from 60 to 6,800 tons and soon will introduce a line of hybrid two-platen machines in sizes ranging from 506 to 7644 tons to the North American market. Although only a handful of the EK machines are in operation in the United States and Canada, Bole has sold several thousand of them to molders in Mexico, Europe, Asia and Africa.
"The basic engineering is very solid," said Rains, "and with the addition of Keba controls, name-brand hydraulic components and other features to meet ANSI and SPI specifications, we think we have a line of machines that will be attractive to American molders and very friendly to shop-floor personnel."
The presses are suited for any market, added Rains, but general purpose is the sweet spot. "Custom shops, in particular, that can't afford the Engels of the world, will be especially interested." Why? "They are about half the price of U.S. and European machines. And I stand by that," said Rains.
Sign up for the PlasticsToday NewsFeed newsletter.
You May Also Like
---