Chinaplas Is Back, and It's Bigger than Ever
Chinaplas Is Back, and It's Bigger than Ever
The first fully open show since 2019 will feature almost 4,000 exhibitors over a massive footprint of four million square feet.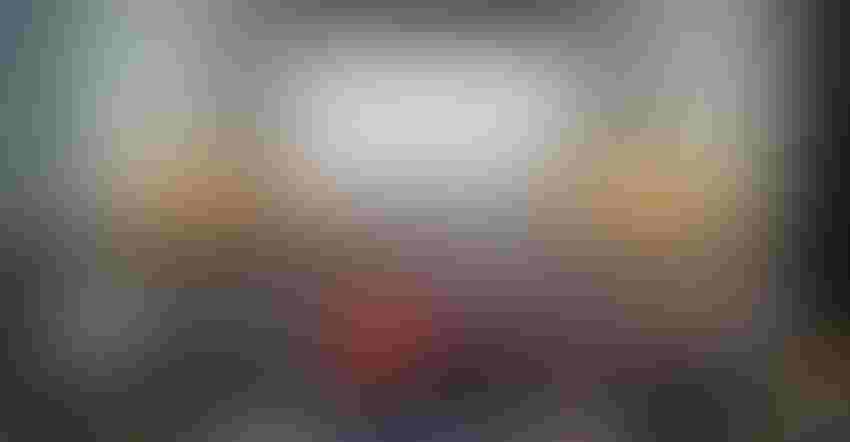 Image courtesy of Adsale Exhibition Services
In terms of numbers, Chinaplas never ceases to amaze. Close to 4,000 exhibitors are expected at the Shenzhen World Exhibition & Convention Center in Guangdong Province for the first Chinaplas show open to overseas visitors since the pre-COVID days of 2019. Meticulous route planning across the 380,000-square-meter (4.1-million-square-foot) expanse will be the order of the day if show attendees are to have any hope of meeting with even just 2% of the companies present.
Speaking at a pre-show physical and online press conference in Shenzhen, Ada Leung, general manager at show organizer Adsale Exhibition Services, said they were expecting more than 20,000 foreign visitors over the course of the four-day event that kicks off April 17 compared with just 2,363 in 2021. "This will still be only 50% of the 2019 level," she noted.
In terms of exhibits, show visitors can anticipate seeing some 3,000 machines at the show, as well as about 1,400 raw material suppliers, with highlights including green, low-carbon, and circular technologies. "Visitors can expect bio-based polycarbonate with optical properties, bio-based polyamide that can be used for circuit breakers and battery housings, and PLA resin for large-object 3D printing," said Leung.
Recycling technology will also have a high profile. Among the featured exhibits, Leung singled out a rHDPE food-grade granulation system, PET bottle-to-bottle grade granulation system, and recycling technology incorporating AI elements and innovative recognition technology.
Host province Guangdong is a plastics processing powerhouse, accounting for 17.6% of China's overall converting industry production volume, according to An Fu, chairman of the Guangdong Plastics Industry Association. Value-wise, Guangdong Province accounts for one-quarter of the national conversion output, highlighting the value-added nature of its processing operations. Fu noted that of the four million electric vehicles manufactured in China in 2022, three million were produced in Guangdong Province. This is in addition to the province's traditional leading role in the manufacture of electronic devices and appliances.
Fu also identified areas where Guangdong Province needs to up its game, for example in the production of advanced engineering plastics such as polyphenylene sulfide (PPS) and liquid crystal polymer (LCP), carbon fiber and its composites, biomedical materials, and electronic display materials for which there remains high import dependence or even zero production.
Sign up for the PlasticsToday NewsFeed newsletter.
You May Also Like
---