Diversified Plastics sends molded parts to Jupiter
Diversified Plastics sends molded parts to Jupiter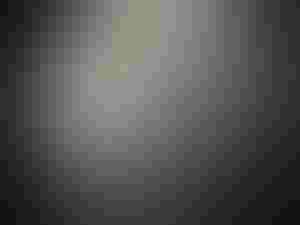 Deep experience in molding polyetheretherketone (PEEK) components for medical device applications allowed Diversified Plastics (Minneapolis, MN) to hitch a ride to Jupiter via some plastic parts. Three components made by the company are on board the solar-powered Juno spacecraft, which entered Jupiter's orbit on July 4 after an almost five-year journey.
The parts produced by Diversified Plastics are used in the the Jovian Auroral Distribution Experiment (JADE) instrument, which Juno is carrying. The sensor is used to measure electrons and ions that produce Jupiter's strong aurora. 
Proficient in producing high-precision, small-quantity parts, Diversified Plastics said that it was selected for the project because of its extensive experience molding PEEK components for medical device companies. Resistant to ultraviolet radiation, PEEK has a low outgassing profile when exposed to the high vacuum of space and features stiff, strong and lightweight characteristics. 
"We are proud to be part of this mission," said Annette Lund, company Vice President. "Our in-house capabilities allowed us to perform all operations required and saved the customer time and money." 
Have a chat with Diversified Plastics about this project along with its portfolio of injection molding and tooling services at booth 2138 at the co-located MD&M Minneapolis and PLASTEC Minneapolis events in September. The company is among several hundred exhibitors in the advanced manufacturing space coming to Minneapolis on Sept. 21 and 22, 2016.
One of the parts required over-molding PEEK around an aluminum ring, explained Diversified Plastics. Another part contained 12 metal inserts, machined by the company's Design Tool and Engineering division, which were press-fit into the molded plastic. The unreinforced part is an electrical shield to prevent arcing. Molded at approximately 700° F (371° C) in single-cavity tools, the parts measure 5 to 7 inches (127 to 178 mm) in diameter. 
The first spacecraft to study Jupiter at close range, Juno will travel 348 million miles (560 million kilometers) in orbit around Jupiter at different distances to get the best possible data and images under the planet's cloud cover. The spacecraft was suitably named after Greek god Jupiter's wife Juno (and not the precocious teenager of more-secular lineage). Juno was able to see through the clouds to reveal the god's true nature.
Employee-owned Diversified Plastics is a full-service plastic injection parts manufacturer providing prototyping, manufacturing and assembly. It serves the medical device, aerospace, industrial, filtration and defense sectors.
Equipped with an ISO Class 8 cleanroom, Diversified Plastics has been certified to ISO 13485 since 2009 and is FDA registered. The company has extensive experience processing PEEK, Ultem, polycarbonate and other medical-grade resins and dyes, and has expertise in insert and over molding of thermoplastic elastomers.
Sign up for the PlasticsToday NewsFeed newsletter.
You May Also Like
---