How Artificial Intelligence Is Transforming Injection Molding
How Artificial Intelligence Is Transforming Injection Molding
By harnessing the reams of data produced in modern plastics processing facilities, artificial intelligence can improve machine performance.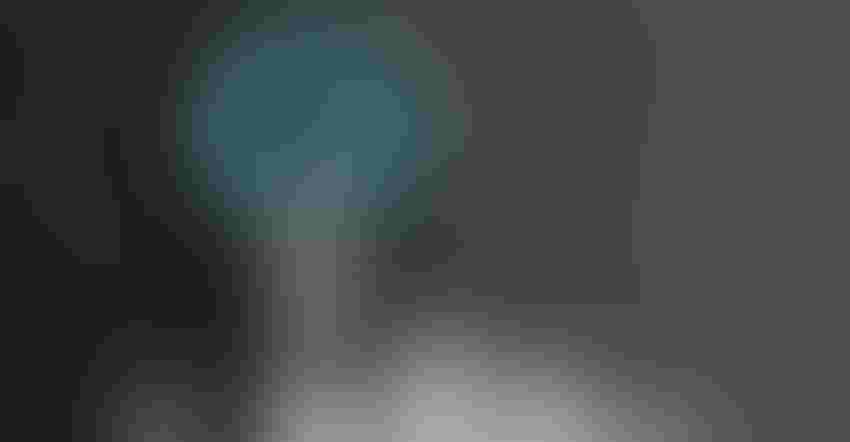 Image courtesy of Science Photo Library
The Industry 4.0 era of manufacturing depends so heavily on data-driven precision that artificial intelligence (AI) is playing an increasing role in harnessing that data to enhance the performance of machines — including injection molders.
AI in manufacturing encompasses an array of technologies that allow machines to perform with intelligence that emulates that of humans. Machine learning and natural language processing help machines approximate the human capacity to learn, make judgments, and solve problems. Data-enhanced efficiency keeps processes moving faster and more cost-effectively.
AI increasingly important as processors turn to automation
"AI is becoming increasingly important in mechanical engineering, not least because of the need to automate injection molding processes efficiently and flexibly despite ever smaller batch sizes and shorter product life cycles," said Werner Faulhaber, Director of Research and Development at Arburg. "Application examples of AI include automatic programming of robotic systems, targeted malfunction remedying, and a spare parts system with 'intelligent' image processing. Arburg is working on making injection molding more intelligent, step by step — ensuring that the machine continuously learns, keeps itself stable, and can even optimize itself in the future."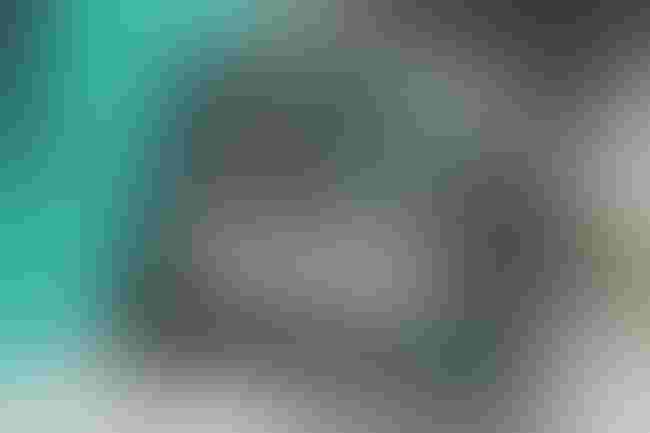 Thanks to the integrated arburgXworld Control FillAssist, Arburg's Allrounder "knows" the molded part it is supposed to produce. One issue for the future is to ensure that the machine not only keeps itself stable, but also self-optimizes.
Arburg forms flexible — and controllable — production systems by combining machines, automation, and proprietary IT solutions. The company's Gestica control system, with its intelligent assistant functions, is integral to those systems. "All Kuka six-axis robots, for example, have been equipped with the new Gestica user interface as standard," Faulhaber noted. "This simplifies programming, as well as the monitoring, storage, and evaluation of process data."
One application Arburg is working on is the automatic programming of its Multilift linear robotic systems. "The idea is that the operator simply enters the destination, as with a car navigation device, and the system automatically calculates the optimal route. For robotic systems, this means that the operator simply enters the desired start and end positions, and the control system takes care of the rest."
Wittmann Battenfeld, which has fully embraced Industry 4.0 connectivity across its portfolio of injection molding and auxiliary machines over the past several years, employs AI with its robots to monitor cycle times and control robots' speeds outside the molding machine.
The company's machine-learning capabilities — HiQ Flow and CMS technology — will be on display at this year's K show on Oct. 19 to 26 in Düsseldorf, Germany. The speed of ROI can be as short as a few cycles with HiQ Flow, and the software can often be retrofitted to older injection molding machines equipped with a B8 machine control. A CMS Pro version will be available at a later date.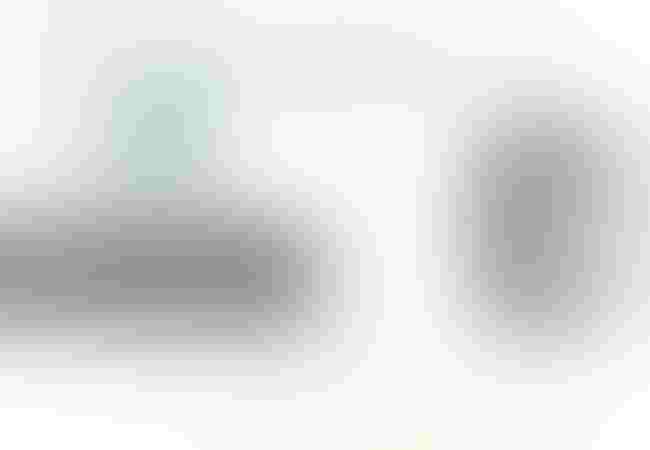 Wittmann Battenfeld's HiQ software can generally be retrofitted even to older injection molding machines equipped with a B8 machine control.
"The technology draws new conclusions from current parameters and, thus, becomes increasingly intelligent as it monitors performance," said Product Manager Christian Glueck. "We limit it to a methodical determination of parameters. Therefore, the time required to use the technology is minimal, as is the price."
AI versus machine learning
Comparing AI and machine learning, Glueck said, "AI actually requires a much higher time investment and, correspondingly, a higher financial investment. A large number of parameters must be recorded from a running process and the relevant parameters are determined on the basis of the deviations. These are compared with measurement data of the product."
Based on factors like changes in material, ambient temperature, machine wear, tool wear, and other influences, "AI can determine which machine parameters need to be changed so that the product can be produced within its quality tolerances. This can take months, as errors first must occur in order to learn from them."
Wittmann co-funded such an assessment program with Austria's Montanuniversität Leoben university, "but we found that the time needed to make it workable for production had to be questioned because in addition to the long-term investigation of the process, you also need the manpower necessary to handle it."
The company's Eco-Mode saves wear and tear on the robot by ensuring it does not run faster than necessary — ultimately saving maintenance and energy costs. Offered standard on many Wittmann robots, Eco-Mode "requires no special programming or interface with the IMM or operator/programmer," said Jason Long, National Sales Manager for robots and automation for Wittmann USA. "All the end user has to do is tell the robot how many seconds it should get back over the IMM before the mold opens."
Another Wittmann feature, Eco-Vac conserves energy by setting a few parameters on the robot and allowing the robot to turn its vacuum circuits off and on. "The robot monitors the vacuum level of the circuit used for picking the part out of the mold. If the robot senses the vacuum has reduced to a level that it could drop the part before it is told to, the robot will turn the vacuum on until it reaches the safe level again, then shuts back off." This feature cuts the amount of compressed air each robot uses "and could save customers hundreds of dollars a year per robot."
Simply gathering data is not enough
As AI and machine learning are further leveraged to improve injection molding operations, simply gathering data is not enough to optimize processes, Faulhaber cautioned. "You also need the process expertise and domain knowledge. In the future, the evaluation of many data directly in the control unit will offer further added value."
Arburg uses AI "to develop master models using experience and data collected over the years on process, material, and machinery," Faulhaber continued. "The customer could then sharpen the provided master model 'on edge' and optimize their processes. The in-house development Gestica control system, the Arburg host computer system, and the arburgXworld customer portal give an advantage here.
"One of Arburg's medium-term goals is to develop a system for digital twins of customized injection molding machines. This will open up completely new possibilities for simulating the cycle and making energy predictions. In addition, 3D views and installation plans of the machine — stored in the arburgXworld customer portal and in the control system — support the operator," said Faulhaber.
Sign up for the PlasticsToday NewsFeed newsletter.
You May Also Like
---