How Five Plastics Processors and Mold Manufacturers Are Finding Ways to Thrive Amid the Pandemic
How Five Plastics Processors and Mold Manufacturers Are Finding Ways to Thrive Amid the Pandemic
For StackTeck Systems, Metro Mold and Design, Cavalier Tool and Manufacturing, Performance Plastics, and PlastiCert, business is good and it looks like it will stay that way.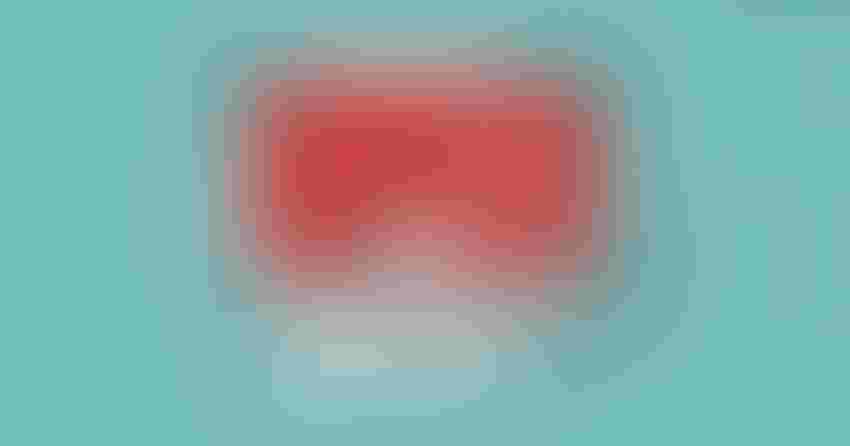 Image: Brad Pict/Adobe Stock
The global slowdown caused by COVID-19 hasn't put much of a dent in the molding and mold manufacturing sectors so far this year. Many companies are buying new machinery and hiring skilled workers to keep up with demand, much of which has been created by an increased need for personal protective equipment (PPE).
Embracing new marketing channels, responding to the need for PPEs, and offering customers ways to avoid supply-chain backlogs in China through new mold builds in the United States are key strategies for promoting — and acquiring — new business. Adding new equipment and increasing innovation in molds that enable faster processing and reduced material consumption have also given companies an edge over the past six months.
Jordan Robertson, Vice President of Business Development at StackTeck Systems Ltd., told PlasticsToday that while about one-half of the mold manufacturing company's office employees were working from home during the lockdown, the company has remained in business throughout the pandemic. When asked if he's seeing more business from companies returning to the United States for their mold manufacturing, Robertson responded that it's tough to say. "What we know for sure is that quite suddenly we're getting lots of requests for high-volume molds for test tubes, test-kit components, and face-shield headbands that involve thin-wall technology.
"It's been a different challenge with a sudden range of requests from customers who need molds built faster than usual. We've been focused on how to get things through our system faster. The headband, for example, was done in four weeks," Robertson added.
Uptick in reshoring
The Brampton, ON–based company recently completed a prototype 5-gallon pail using the company's TRIM thin-wall technology that reduced the weight of a standard 5-gallon pail by 120 grams. In the process, StackTeck solved the challenge of cooling the thicker rim features and shaved off 1.8 seconds from the typical cycle time, reducing it from 16 to 14.2 seconds. This was accomplished not only by applying TRIM technology but by using an alternate material, KoolTrack steel alloy, for the thicker collets on the rim section.
As for onshoring, Robertson noted that there has been a general trend in that direction, "but I think it's become more pronounced since the beginning of the COVID issue," he stated. "Just having things shipped from our suppliers outside North America has created more challenges and less predictability. Costs are going up so the combination of uncertainty of timing and cost makes it more challenging to deliver. I would think anyone thinking of buying a mold outside North America would have more challenges."
The bigger advantage StackTeck has with competitors is the ability to test and validate molds. Currently StackTeck has nine injection molding machines up to 800 tons in which to test the molds. Robertson said that customers rarely come to the plant, given travel difficulties and pandemic restrictions, so StackTeck makes a video of the mold running, collects the parts, and sends them overnight throughout the Americas.
"That's the new mode of dealing with it," said Robertson. "A new mold from us means you get all the set-ups and processes validated vs. someone who doesn't have test machines."
Companies are realizing the true cost of an offshore supply chain
Metro Mold and Design Inc. (MMD), headquartered in Rogers, MN, announced two weeks ago the addition of three new hydraulic hybrid injection molding machines. Ben Lampron, Vice President of MMD's Consumer and Industrial Div., told PlasticsToday that while he's not seen an influx of work moving from offshore sources, the company has received several inquiries for onshoring projects.
"We promote bringing work from offshore and want to encourage it. If you're not happy with your current source, we'd love to work with you," said Lampron. 
"The more critical the part and application, the more important it is to have the work done by a U.S. vendor, particularly in the aerospace, defense, and industrial market segments." Customers needing "reliable" U.S. suppliers have accounted for much of MMD's recent growth, and Lampron thinks there's opportunity for more of that.
For many OEMs it often comes down to labor costs, so MMD has invested in automation, works closely with resin suppliers to secure good pricing, and takes a project-based approach to building molds and doing the molding. "We won a couple of significant programs from people that have moved back to the U.S.," said Lampron. "They're willing to pay the 10 to 15% premium to have their supplier in the United States. Given the economic, cultural, and political environment offshore, companies are opening their eyes to what having their supply chain overseas means. We think it's a wave that will get bigger, and we're enjoying the benefits. OEMs are excited about bringing back work and we'd like to lock up long-term strategic partnerships and make them work," said Lampron.
Even during the uncertainty of a pandemic, Cavalier Tool and Manufacturing has increased its business development team. The recent addition of two new sales representatives is part of its strategic planning to deliver top-level tooling and services to customers.
"We don't accept that a recession, or I guess now a pandemic, will hold us back," said Cavalier President Brian Bendig. "People, process, and equipment aren't just words on our website. We invest in each of these areas and we are always planning how to increase our global footprint."
The majority of North American mold manufacturing is for the automotive industry, and Cavalier typically would dedicate about one-third of its business to that market segment. With the shutdown of the automotive sector and vehicle sales slowing, that market currently represents about 10% of Cavalier's business. "Our work is very specific — commercial, power sports, and heavy truck — and because of that we have very consistent sales," Sales Manager Tim Galbraith told PlasticsToday. "We're up 20 to 25% over last year. We've positioned ourselves well and a number of large OEMs have repatriated some work as they lost their supply chain in China. We did enjoy a bit of a resurgence because of that and we're hoping that more will come back soon," said Galbraith.
Like other custom mold makers during this time period, Windsor, ON–based Cavalier was quick to respond to the requirements of the pandemic by helping to design and build a mold for industrial hand sanitizer dispensers for a customer whose supplier in Asia-Pacific couldn't ship product. "We built the tooling in a record four weeks," said Galbraith. "While medical molds are not in our wheelhouse, we did it as a favor to help the cause."
In preparation for that resurgence, Cavalier hired David Genik; he is based in Windsor, where he will increase the company's visibility in eastern Canada and the northeastern United States. The other rep, Ricardo Novales Vargas, is the new Director of Business Development for Latin America, and is based in Mexico City.
"We have done our research and see potential for both new hires to excel," said Galbraith. "All of this growth is part of our strategy and just happened to put us on such strong footing when the pandemic hit. Now, we will use this momentum as a springboard to take us to the next level." 
Galbraith explained to PlasticsToday that Cavalier has been exploring the potential of Latin America for new business for several years. "There are a lot of opportunities down there and we need boots on the ground," he said. "Ricardo is a good asset for that region, particularly since COVID-19 doesn't allow people to cross the border to visit plants and do business with us personally. We're re-learning the art of selling through a greater digital footprint."
Whether the increase in OEMs returning to U.S. mold and molded-parts suppliers will last is anyone's guess. "There are those people who say they will never get caught in that trap again of having their product sourced offshore and are now sourcing tools from North America, and they are willing to pay more for the peace of mind," said Galbraith.
Mold transfers can be surprisingly easy
Some OEMs have transferred their molds back to molders in the United States, and several molders have been promoting their expertise in mold transfers. One of those is Performance Plastics in Cincinnati, which is offering OEMs help if they've had problems getting their injection molded products from Asia amid the pandemic.
"Transferring molds from China back to the United States was a huge topic pre-COVID-19," said Rich Reed, Vice President, Sales and Marketing, at Performance Plastics. "Tariffs, intellectual property theft, and economies of scale are the largest factors that determine whether mold transfers from China are in your company's best interest. Every company's situation is different, but don't let the idea of transferring your mold back to the U.S. scare you."
Reed explained that while a typical mold transfer can take between two and six weeks, Performance Plastics has done it in three weeks. "We are skilled in the art of mold transfer, especially since half of the customers we currently serve have started out by transferring their mold to us," he said. "Mold transfer is not a small task, but it can be an easy one when you are working with the right company."
Inquiries reportedly have skyrocketed at PlastiCert Inc., a custom injection molding company in Lewiston, MN. Owner and President Craig W. Porter noted that while current business revenues have been down a bit due to the pandemic, "the future is looking quite bright and leads are way up."
The truly bright spot for the company, added Porter, is that new business inquiries and quoting activity are from both existing and potential customers. "Our quote-to-book ratio is 80%, and we are very excited about what the future holds for us here at PlastiCert," said Porter.
PlastiCert is seeing its micro-molding business return. In the company's early days, it specialized in micro parts, with "rows of small tonnage presses cranking out numerous small-size and smaller-volume parts," said Porter. "Those smaller size parts were prime for offshoring, as the shipping costs were so minimal. As a result, we strategically expanded into higher tonnage parts like electronic cases, electronic mounting frames, even crossbow stocks."
Now, the company's more recent projects have taken PlastiCert back to its roots, shooting parts that are barely bigger than the pellets of resin the company uses to mold them.
In spite of its return to micro-molding, PlastiCert recently installed a 500-ton Milacron molding press with a 41 oz. shot size. This is the latest acquisition in the company's Capital Improvement Plan, which calls for PlastiCert to invest more than three quarters of a million dollars in new equipment and facility improvements.
Sign up for the PlasticsToday NewsFeed newsletter.
You May Also Like
---