Molder 
thrives on 
foresight and adaptability
Molder 
thrives on 
foresight and adaptability
Medical-focused molder MRPC could celebrate its 90th birthday in 2011, but it doesn't spend much time looking back. Spotting changes and getting in front of them is fundamental to its success.
Medical-focused molder MRPC could celebrate its 90th birthday in 2011, but it doesn't spend much time looking back. Spotting changes and getting in front of them is fundamental to its success.

It's good to hear of an injection molder's success in coming through the economic slide. MRPC Corp. in Butler, WI has been busy over the last few years, despite the downturn, both with work and a number of strategic and organizational changes. We're met in the lobby by Colin Hutt of Primum Marketing Communications, and head for a conference room to meet Gregory Riemer, the company president, and Mark Brandstaetter, VP sales and marketing.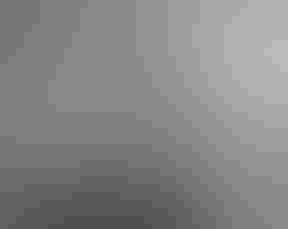 Greg Riemer (right), president of MRPC, and Mark Brandstaetter, VP sales and marketing, stand outside the company's newest cleanroom, a Class 10,000 space containing two Sodick Plustech Sil-Pro silicone molding systems.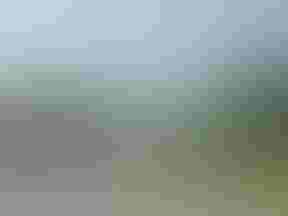 MRPC began life in 1921 in Milwaukee and since the 1960s has been growing in a suburb northwest of the city.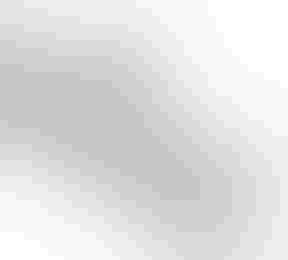 Though the emphasis is on small silicone parts such as this, it's also on precision. That hole in the center goes all the way through to the tapered end.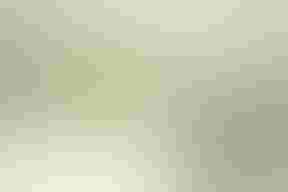 More than 90% of the molding is now done in cleanrooms like this Class 100,000 one.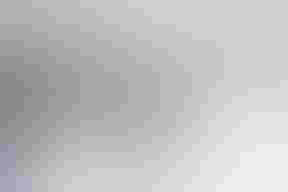 Much of the automation for assembly in the company's first cleanroom has been custom-designed in-house.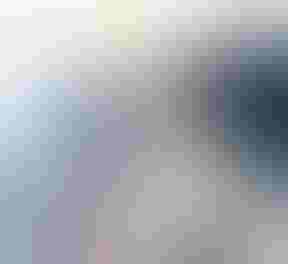 Besides molding silicone, MRPC extrudes it into varied types of medical tubing, also in a cleanroom environment.
Before getting started, though, we get a chance to take a quick look at the company's first cleanroom, a spacious Class 100,000 (ISO 8) area containing a varied assortment of assembly and handling equipment. We learn that nearly all the equipment is custom made, designed by MRPC engineers and outsourced for manufacture. Its purpose is to optimize customers' production, boosting productivity and enabling the project to stay at MRPC as production volumes increase.

A history of adaptability
What is now MRPC began life in 1921 as the Unbreakable Button Co., making rubber buttons that, unlike glass buttons of that time, could survive a clothes wringer, a device long ago replaced by dryers. The firm was bought by Riemer's grandfather in the mid-1960s and converted to molding industrial rubber products for automotive and transportation companies, including the Harley-Davidson facility we passed coming in.

In the mid-1980s company managers noticed that a lot of industrial production was leaving the area for lower-labor-cost areas in Mexico and elsewhere. MRPC's management noted the change and again adapted their experience and technology to a market where it fit—medical devices. The decision was partially influenced by geography: GE Healthcare is in Milwaukee, along with other medical firms; the area to the south, including the Wisconsin-Illinois border zone and Chicago suburbs, is home to a good number of medical firms—small, medium, and large—and to the north is the well-known Minneapolis medical business cluster. "We were," says Riemer, "well-positioned, and we still are."

He quickly adds that the decision to make the medical sector the primary focus (MRPC already had some medical business) involved more factors than location and took a lot of research and discussion. Riemer says three things about medical stood out. First, for medical device OEMs, price is not as important as it is for those making more commodity-like products. They want a fair price, of course, but they are as much or more concerned with quality, reliability, traceability, and market knowledge. Second, their intellectual property (IP) is not simply valuable, it is precious, and everyone has heard how IP can go astray when it's far from home and unprotected by conventions taken for granted in North America.

The third key deciding factor was the U.S. Food & Drug Administration (FDA), whose regulations, guidelines, and Good Manufacturing Practices (GMP), as everyone in the medical device sector is deeply aware, not only must be obeyed if a product is to be approved, but must be well enough known to ensure that a product is developed and manufactured in conformance from concept to quality assurance. Any surprises at approval time can result in delays that will be the difference between being a market leader and a less profitable also-ran.

Although that decision to focus on medical was made years ago, it is regularly reevaluated, and nearly three years ago a major strategic plan was initiated, for which Riemer gives a lot of credit to MRPC's "strong board of directors." In August 2008 Brandstaetter joined the company as VP sales and marketing, bringing 25 years of experience in molding, including silicone. He did an analysis of the business, identifying the company's strengths as well as areas where it was not so deep. He then identified potential new customers where the strengths could be a benefit as well as new applications with current customers, and went after both. Colin Hutt's Primum Marketing Communications was brought in to help refine the message and get the word out.

As a result, new business was gained, enough that when the Great Recession hit, MRPC had a bit of a cushion. "We can't say 2009 was a stellar year by any stretch of the imagination," says Riemer, but the new marketing emphasis, new projects, and the company's conservative nature that kept it debt-free brought it through the rough time better than most. It's conventional wisdom that medical is not hit as hard as most others in recessions. "But," says Riemer, "this one was deeper than others, so at the outset we weren't sure."

Productivity at MRPC actually increased during the downturn, partly thanks to the company assigning two people to a scrap reduction program that, besides reducing scrap, also lowered rework cost. Additionally, the company implemented lean manufacturing principles that it calls "Gopher (go for) Improvement," using lean teams aimed at processes with room for improvement. Automation, long a company strength, was emphasized even further. Says Riemer, "Wherever we can, we do it." Handling and secondary operations were reduced. For example, a workcell was repositioned to reduce movement and the way its secondary ops were done was changed. Ten years ago the company had nearly 150 people. Today there are less than 100, and productivity is significantly higher.

Trusting relationships last
One of MRPC's earliest medical projects following the decision to emphasize that sector was a laparoscopy device for the previously mentioned GE Healthcare Group. Other projects followed, the product range increased with respiratory devices and other products, and the business relationship with GE Healthcare continues today. Another long-term client, Minneapolis-based Honeywell, which has been an active medical device client for some time, was a long-term client for its industrial products, especially those based on silicone, before MRPC concentrated on the medical device sector. That relationship has a 50-year track record now.

MRPC says about 30% of its business is still outside the medical sphere, and it does not aim to be all-medical for a few reasons. One is an issue of trust, a word Riemer and Brandstaetter use often in discussing MRPC's business. "We don't walk away from long-term customers," says Reimer. But equally, and maybe more important, is what both describe as the company's value proposition to its customers. "Sometimes," says Riemer, "because of what we do well, jobs will come looking for us." And what is it that the company does well?

In fact, "it" is several things, any one of which could be a selling point on its own. Quite often, though, the projects that find a home at MRPC come for a combination of specialties, says Brandstaetter. For starters, there is the company's long-term core competence with silicone molding, including liquid and gum types. A client also may be looking at its skill in two-component multimolding, which encompasses hard-soft combinations combining silicone and other elastomers with a variety of hard plastic materials, as well as silicone on silicone. A high percentage of the thermoplastic parts MRPC molds also use an elastomer component that ensures a good grip, cushioning, or other function.

Another competence bringing in-depth experience to clients is molding micro-sized parts, a skill with a steadily enlarging application base in the medical field. Moldings with wall sections of a few thousandths of an inch are not unusual here.
An ideal project for MRPC, says Riemer, is one needing each of those three skill sets, and increasingly there are more that do. A major support for those specialties is cleanroom competence; MRPC now has four of them, the newest being a Class 10,000 (ISO 7). Well over 90% of MRPC's molding is done in a cleanroom. Its first cleanroom, the Class 100,000 (ISO 8) space we saw earlier, was added to the first building the company occupied when it moved to Butler from Milwaukee in the late 1950s. The ability to optimize the client's production with the app-specific engineering in that cleanroom, says Brandstaetter, has helped clinch more than a few projects.

Another benefit to clients is MRPC's well-established network of skilled moldmakers, about half of which are local and all of which are skilled in one or more of MRPC's specialties. The company has complete internal mold maintenance and repair, but sees no need to make tooling with so many excellent sources available. A value-adding service that the company does provide in-house, in-depth front-end engineering, has become more valuable over the last few years as OEMs were driven by the poor economy to reduce staff, including engineering. Five engineers were added by MRPC in the last few years, including two brought on in 2009, despite it being a "bad year."

"Even though price still is not as prominent a factor as in most other market sectors," says Riemer, "medical device OEMs have become more cost-sensitive because they're starting to feel more cost pressure in their markets." To help them, MRPC uses a continuous improvement process to reduce costs throughout its operations. It also works to lower the client's tool costs, primarily through design assistance that can eliminate complexity.

Another cost control point is material selection. Although silicone has become the material of choice in the medical sector, MRPC has been able at times to recommend a less costly elastomer that still meets the performance specs. Or if appropriate, create a material that is a perfect fit to the project.

Good chemistry helps
One of MRPC's most interesting value points for its clients is one not frequently found inside a molding shop—chemistry, specifically material chemistry. Riemer says this allows the company to work directly from the client's needs, formulating a material that precisely meets performance specs, and also supports easy processing. This is especially valuable in multimaterial projects where meeting performance specs for each material might not be so tough, but the bonding strength of the optimal two materials may not meet MRPC's strict standards. Altering the chemistry can solve that issue, and in the process make a client happy. —Rob Neilley

Vital Stats
MRPC Corp., Butler, WI
Facility size: 80,000 ft2 (includes four cleanrooms)
Annual sales: $15 million
Markets served: Medical devices
Parts produced: 25 million plus more than 1 million ft of extrusion annually
Materials processed: Nylon, PC, PSU, PPS, PU, PEEK, gum and liquid silicone, medical rubber
No. of employees: 78
Shifts: Three, five days/week
Molding machines: Eight thermoplastic (22-250 tons), six LSR (5-88 tons), 15 rubber (1.5-235 tons); Arburg, Battenfeld, Engel, Lawton, Rep, Sodick, Toshiba, Wabash
Molding technology: Multimaterial, liquid silicone, gum silicone, custom medical rubber, micro-silicone, thermoplastic
Secondary operations: Pad printing, sonic welding, assembly, packaging, sterile pouching, custom automation
Other services: Program management, design assistance, inventory management, custom rubber formulation
Quality: ISO 13485-2003 and ISO 9001:2008

Mark Brandstaetter | (262) 781-7122, ext. 200
Sign up for the PlasticsToday NewsFeed newsletter.
You May Also Like
---