Moldex3D 2023 Est Arrivé
Moldex3D 2023 Est Arrivé
The latest version of the molding analysis software features robust simulation, user-friendly interfaces, and access to cloud services.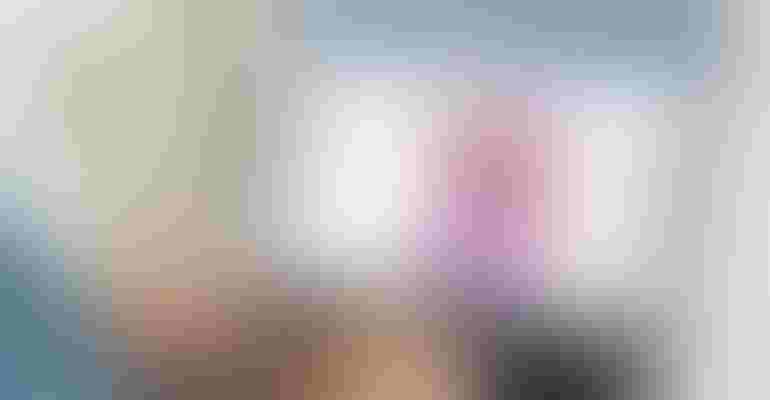 Image courtesy of CoreTech
CoreTech has released Moldex3D 2023, the latest version of its molding analysis software, which focuses on reliability, efficiency, augmentation, and liberation, said the company. It strengthens simulation performance and provides user-friendly interfaces and access to various cloud services, the company added.
The application programming interface (API) function can streamline workflow, enhance software and hardware capabilities, support digital twins, and seamlessly connect virtual and actual processes.
Enhanced reliability
The Moldex3D Forming Technology R&D Center said it conducted actual injection experiments using nearly 400 different materials to enhance reliability and make the results of molding analysis closer to reality.
The new software is designed to improve venting analysis, including compressibility and air-temperature calculation. It does this accurately, the company said, by simulating the temperature and pressure changes of air in the mold cavity during the filling process. This allows users to plan and compare various venting designs to avoid defects such as short shots and burn marks.
Users can set parameters to automatically build baffles and cooling channel mesh, supporting the establishment and simulation of manifolds, which can add cooling tubes outside the mold to consider the actual influence of the mold temperature controller in simulation. This is designed to accelerate the efficiency and calculation accuracy of the overall molding analysis.
Faster computing and improved integration
In an era of increasingly popular multi-core computers, using parallel computing to reduce the calculation time of molding analysis can offer advantages to enterprises. The new software supports parallel computing on multi-core processors, multiple processors, and clusters, which can increase the calculation speed by up to 80%, the company said. In molding applications that contain a semiconductor device, it can improve the calculation efficiency of wire sweep analysis by nearly 20%.
Moldex3D Cloud-Connect helps users deploying the latest software version on AWS, Azure, and Google within only 40 minutes, and can adjust the calculation scale according to demand, the company said. Cloud-Connect also supports automatic on/off functions, allowing enterprises to save up to 72% of costs during the period of timed plans.
Moldex3D 2023 introduces its latest cloud platform called Moldiverse. This allows users to access services such as MHC, iMolding, and University, to improve molding analysis.
The new software also aims to meet customer demands for virtual and real integration. The Moldex3D iSLM allows users to establish a "big-data" database, effectively manage work assignments and project schedules, and create their own quality indicators to determine product quality. Users can search models by uploading CAD files, saving time and effort on searching and comparing files throughout the database.
Moldex3D integrates with injection molding machines from Fanuc and Sumitomo. Users can import molding conditions and response curves from these injection molding machines into Moldex3D, allowing the molding software to perform molding analysis using more accurate machine data. It also can export the optimized injection parameters back to the machine for use in trial molding. This connects simulation software with real-world information.
New features support complex challenges
Moldex3D 2023 offers new features to overcome barriers in complex manufacturing processes. In terms of optics, the latest MCM dual-shot optical simulation function accurately calculates residual stresses and thermal residual stresses for each shot, providing more detailed optical molding parameters for design optimization, the company said. It also provides two viewing output options — Isochromatics and Isoclinics — allowing users to intuitively identify simulation results.
For the increasing number of continuous fiber-reinforced layup applications, Moldex3D 2023 supports file formats from LS-DYNA or Abaqus, helping with the calculation of composite material layups and providing more accurate simulation results.
Assisting customers in converting simulation data into product insights more quickly and easily is a continuing goal of Moldex3D. The new software allows users to customize simulation projects and generate reports, comparing all simulation results with the same perspective and conditions, clearly identifying the most suitable molding conditions, the company said. Users also can adjust the timeline to understand changes in temperature and pressure of the molten resin in the mold cavity at each time point.
Sign up for the PlasticsToday NewsFeed newsletter.
You May Also Like
---