Strategies for improving overall equipment effectiveness, part one
Strategies for improving overall equipment effectiveness, part one
By collecting valuable data at the machine, assembly line and plant level, manufacturers can improve quality and reduce cost within the challenging constraints of short lead times.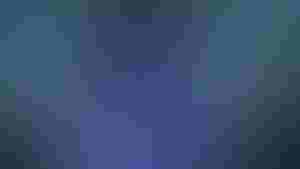 Overall equipment effectiveness (OEE) continues to gain in popularity as manufacturers seek to quantify—and improve—plant, manufacturing line and machine-level performance. Lean manufacturing and total productive maintenance (TPM) are the foundations of OEE and are contributing to its growth today. By collecting valuable data at the machine, assembly line and plant level, manufacturers can produce the highest quality products at the lowest cost within the challenging constraints of short lead times. OEE and comparable manufacturing metrics are also fueling the development of advanced analytics and business intelligence software, which includes the next generation of manufacturing intelligence applications. 
While recognizing the benefits that OEE brings to manufacturing operations, it is important to step back from the hype and set realistic expectations as to what this metric can—and can't—do. OEE can slow down production and cause companies to be less customer-centric and lean. As useful as OEE is as a metric, it can mask bigger and potentially more challenging manufacturing problems if not used in the right context. In particular, too much reliance on OEE can hide manufacturing performance gaps at the machine, production line and plant or factory level. In this series of articles, we will provide insights on how manufacturers can improve OEE performance.
Start by establishing a performance baseline
Most manufacturers begin using the OEE metric to establish a performance baseline for specific machinery and production assets. Taking this baseline-driven approach at the machine level enables manufacturers to scale the OEE metric across manufacturing units, production lines and eventually production centers. 
Manufacturers who are attaining OEE scores in the 80% range and higher are strengthening their initial insights gained from OEE with additional manufacturing metrics to get a full 360° view of plant-floor performance. The highest performing manufacturers realize that OEE's greatest value comes from its ability to help stabilize production and establish accurate baselines of performance. OEE excels at quantifying availability, performance and quality for machines and assets, enabling comparisons across production centers. 
OEE is calculated by multiplying machine availability by performance by quality. Starting with availability, unplanned downtimes (UDT) and planned downtimes (PDT) are subtracted from the total potential production time to provide run time availability. Total availability is then calculated by dividing run time by planned production time. 
OEE's performance component is defined as the difference between the theoretical maximum output a given machine is capable of compared with actual output. Actual output is derived by subtracting out minor stoppages, reduced speed and any other factor that reduces the performance levels of a given machine or asset. Performance is defined as the ideal cycle time multiplied by the total count divided by the run time. Performance is also defined as the total production count divided by the run time, divided by the ideal run rate. 
Quantifying quality is a valuable component of any OEE measurement, unifying the measures of availability and performance from the customer's perspective. Quality is the one undeniable measure of how well OEE is being managed from the machine, product line and plant level. Comparing the actual output to good product yields net of scrap and rework is how quality is measured as part of the OEE metric. In discrete manufacturing operations, OEE quality resembles first-pass yield. Like yield metrics, OEE quality measures the number of good parts successfully produced within a specific timeframe. Quality is calculated by dividing the good product count by the total product count produced. 
The diagram below illustrates how OEE can be combined with real-time monitoring to track and report on early signals of equipment malfunction, averting costly shutdowns. It shows why OEE is rapidly gaining adoption in manufacturing for monitoring the stability and reliability of machinery. Manufacturers are also relying on OEE to predict when specific machinery will need preventative maintenance.
OEE brings greater stability to production and greater machine-level preventative maintenance insights. Graphic courtesy IQMS.
In part two of this series, we describe how to effectively draft a roadmap to improve OEE performance and increase revenues and profits.
About the author
Louis Columbus is currently serving as Principal at manufacturing software company IQMS. Previous positions include Director Product Management at Ingram Cloud; Vice President Marketing at iBASEt, Plex Systems; Senior Analyst at AMR Research (now Gartner); and marketing and business development at SaaS start-ups. Columbus holds an MBA from Pepperdine University and the Strategic Marketing Management and Digital Marketing Programs at Stanford University Graduate School of Business. He also teaches MBA courses in international business, global competitive strategies, international market research, strategic planning and market research. Columbus currently is a member of the faculty at Webster University and has taught at California State University, Fullerton; University of California, Irvine; and Marymount University.
About IQMS
IQMS (Paso Robles, CA) is a manufacturing software provider that uniquely combines ERP and MES functionality to give manufacturers a comprehensive end-to-end suite for running the business, backed by the real-time performance and scalability that companies demand. Developed specifically for mid-market repetitive, discrete and batch process manufacturers, IQMS provides robust capabilities for addressing strict customer and regulatory certification and compliance. IQMS achieves this by delivering traditional ERP functionality for accounting, sales orders, material requirements, inventory and purchasing, plus extended native features for CRM, human resources, production scheduling, shop floor control, warehouse and quality modules. With offices across North America, Europe and Asia, IQMS serves manufacturers around the world.
Sign up for the PlasticsToday NewsFeed newsletter.
You May Also Like
---