Global Plastics Treaty Talks off to Contentious Start
Global Plastics Treaty Talks off to Contentious Start
Delegates representing activist organizations decry industry representation at the first meeting of the intergovernmental negotiating committee in Uruguay.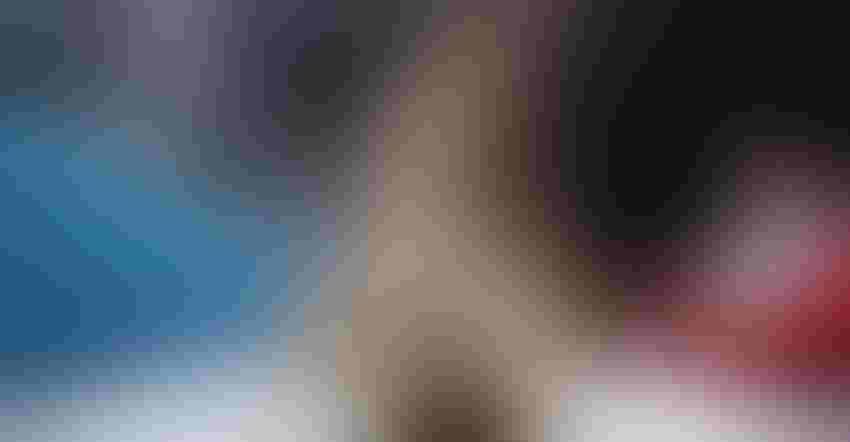 Image courtesy of Alamy/REUTERS
On Dec. 2, the bell rang to end round one of the United Nations (UN) negotiations for a legally binding global plastics treaty, and the boxing metaphor is appropriate, I think. It's early days for these discussions, which were set in motion in March of this year when the UN Environment Assembly met in Nairobi. The just-concluded first meeting of the intergovernmental negotiating committee (INC-1) in Punta del Este, Uruguay, mainly concerned itself with procedural matters, but the gloves were already off among activist organizations, which questioned why industry even had a seat at the table.
Break Free from Plastics (BFFP) pulled no punches in its statement on the INC-1 meeting. "During the first few days of negotiation, advocates expressed concerns about the presence of leading corporate polluters in the negotiation process and the lack of transparency from [the United Nations Environment Programme] on how many of them are hiding behind NGO badges," said the press release. It noted that "stakeholders" who participated in the World Health Organization Framework Convention on Tobacco Control advocated strongly for the exclusion of the plastics industry in these negotiations. Excluding "perpetrators from tobacco negotiations . . . resulted in a stronger and more effective framework," said BFFP in its statement. In a separate release, the NGO raked the US delegation over the coals for repeating "industry talking points" and failing to "acknowledge the environmental justice crisis fueled by plastic pollution in our home country."
The Center for International Environmental Law (CIEL) was more measured in its statement, but also wagged its finger at "plastic producers and their allies [who] are equally committed to slowing progress and weakening ambition — from the US insistence that the plastic treaty replicate the weaknesses of the Paris Agreement to last-minute maneuvers by other fossil fuel and petrochemical states to block countries' ability to vote on difficult issues."
On that last point, CIEL presumably was referencing an outstanding issue of whether or not final decisions will require a consensus, which would weaken measures to reduce plastic pollution, according to some observers. That and other unsettled matters, including whether EU member states will have individual votes or be treated as a single bloc, will be debated at INC-2, scheduled for May 2023 in Paris.
The International Council of Chemical Associations (ICAA), which had delegates at INC-1, said that it and plastic makers support actions to scale up a circular economy, design products for circularity, enable partnerships between the private sector and governments to improve waste management, and enhance transparency on chemical additives. It noted in its statement that the plastics industry has already invested billions of dollars in the transition toward a circular economy and that chemical additives are rigorously tested and regulated in many countries. It also reminded delegates of the crucial role that additives play in making plastics safe and robust in a range of medical, green energy, and automotive applications. The ICAA concluded its statement by congratulating the UN and government of Uruguay for hosting a "productive meeting that moves nations closer to a future where plastics remain in the economy and not in the environment,"
The treaty negotiation process is tentatively scheduled to conclude by the end of 2024. There are many more rounds to be fought. Stay tuned.
Sign up for the PlasticsToday NewsFeed newsletter.
You May Also Like
---