Huntsman Introduces Liquid Thermoplastic PU for Footwear
Huntsman Introduces Liquid Thermoplastic PU for Footwear
The liquid thermoplastic polyurethane enables rapid manufacture of high-performing midsoles while advancing the circular economy.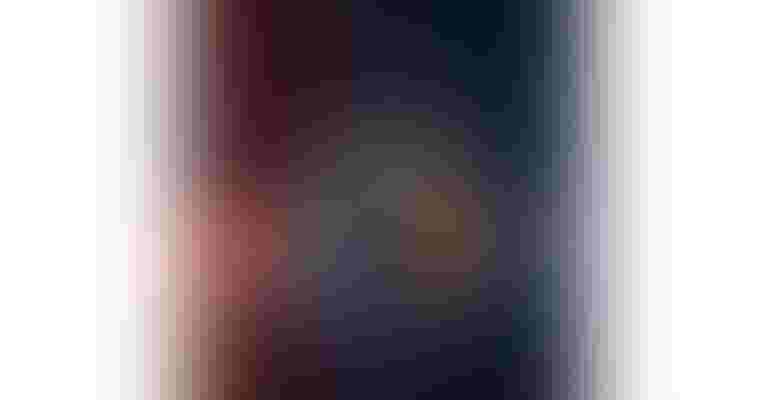 image courtesy of Huntsman
In what it's calling a first for the footwear industry, chemicals company Huntsman has developed a liquid thermoplastic polyurethane (LTPU) that enables the rapid manufacture of high-performing midsoles while furthering brands' circularity ambitions.
The SmartLite O LTPU system can be processed in a single step, making it demonstrably easier to use than expanded forms of TPU, which require complex procedures such as supercritical foaming and steam chest molding. The process also uses significantly less water and energy and generates less waste and carbon emissions. Huntsman's SmartLite O LTPU system can also be converted and repurposed into new materials either in its post-industrial or post-consumer form.
The technology was officially unveiled yesterday, Sept. 19, at SIMAC in Milan and at the FDRA's Shoe Sustainability Summit in Portland, OR. To launch the product, Huntsman has joined forces with the framas Group. Ready to partner with brands on sampling and the fulfilment of orders, framas has capacity to produce up to two million soling constructions annually using the material.
Key benefits of SmartLite O LTPU
Processability. Processing is performed on simple-to-use, scalable low-pressure casting machines. In-situ polymerization, adhesive-free bonding of midsoles to TPU outsoles, and fast demold rates allow for accelerated cycle times.

Performance. With a density of 250 kg/m3, Huntsman's system produces superior, hydrolysis-resistant midsoles that offer long-lasting, step-in cushioning comfort with a rebound of more than 50%.

Circularity. Soling units featuring a SmartLite O LTPU midsole and TPU outsole can be mechanically repurposed, if the correct reprocessing infrastructure is available. For example, manufacturers can mix post-industrial recycled SmartLite O LTPU content with virgin TPU to create new outsoles and cupsoles. Huntsman can also make bio-based versions of the material.

Design freedom. For footwear designers, new creative opportunities open up, delivering enhanced surface definition without silver lines or the popcorn effect. It is also easy to color and create striking fade effects, said Huntsman.
"For footwear brands pursuing circularity and looking to lower their carbon footprint, SmartLite O LTPU system provides a very clear pathway," said Alexis Bortoluzzi, senior director of global elastomers at Huntsman. "The material stands out from the competition, offering multiple advantages over and above PU, ETPU, and EVA. A number of big brands have already expressed considerable interest in the technology, and we look forward to working with framas to bring the material and all its benefits to market."
More information on the technology, including videos, is available on the framas website.
Sign up for the PlasticsToday NewsFeed newsletter.
You May Also Like
---