Ampacet Additive Makes Multilayer Barrier Films Recyclable
Ampacet Additive Makes Multilayer Barrier Films Recyclable
New ReVive 311A Compatibilizer earns How2Recycle Prequalification for Store Drop-Off for multilayer films that combine PA6 and EVOH.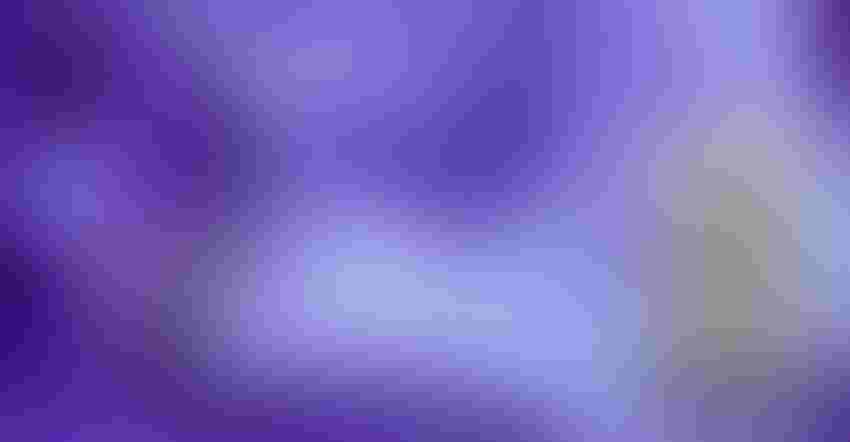 Masterbatch supplier Ampacet, Tarrytown, NY, has launched a compatibilizer that boosts the recyclability of multilayer barrier films containing polyamide 6 (PA6) and ethylene vinyl alcohol (EVOH).
The Sustainable Packaging Coalition (SPC) has granted the new compatibilizer How2Recycle Prequalification for Store Drop-Off. Thus, multilayer barrier films containing the proper combination of PA6 and/or EVOH — with correct compatibilizer loading — may be eligible to display the How2Recycle Store Drop-Off label.
Post-consumer and post-industrial films made with the compatibilizer can be disposed of in the polyolefin recycling stream and may be used for film production or other plastics processing.
"ReVive offers the best of all possible worlds in food packaging," said Doreen Becker, Ampacet sustainability director, in a prepared statement. She noted that although multilayer EVOH/PA6 barrier films have not been recyclable, they are superior to monomaterial polyethylene (PE) films for preserving freshness and preventing food waste.
The new compatibilizer enables plastics processors to meet sustainability goals by boosting their use of post-consumer/post-industrial resin, and it helps consumer packaged goods (CPG) companies deliver well protected foods in recyclable packaging.
"ReVive's How2Recycle Prequalification for Store Drop-Off allows us to show consumer packaged goods [companies] how to use the How2Recycle standardized labeling system in packaging to achieve circular economy goals and help encourage consumers to recycle," Becker said.
Store Drop-Off collection sites include many grocery stores and mass retailers.
The prequalification doesn't prescribe the final on-pack recycling designation, as the final designation may change based on product application and other variables, but it enables brands to design packaging and choose materials with recyclability in mind.
ReVive 311A, when used with EVOH (32 mol %) and/or PA6 nylon barrier layers in PE films, has been recognized by the Association of Plastics Recyclers (APR) as meeting or exceeding the strictest requirements for Critical Guidance Protocol for PE film and flexible packaging.
During processing, the new compatibilizer "maintains good flow properties at the recommended let-down ratios, among the lowest in the market, and can generally be added to the PE bulk layers as a drop-in, as validated in testing by leading industry partners," said Jim Morrison, Ampacet strategic business manager, flexible packaging. "We are proud to be supporting the industry's drive toward creating new opportunities for plastics circularity."
ReVive 311A Compatibilizer, a blend of functional additives, is part of Ampacet's R3 Sustainable Solutions product line.
Sign up for the PlasticsToday NewsFeed newsletter.
You May Also Like
---